The two-time state champion at Minster spent year one at Coffman getting his points across – values, work, and playing for each other.  Now, in year two, he expects to see those values show dividends in an improvement on a 4-8 season.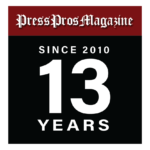 Dublin, OH – Whenever whole-scale changes are implemented, some resistance and push-back are bound to follow. Geron Stokes learned this the hard way in his first season as Dublin Coffman football coach.
After compiling a 71-30 record with two state championships and a runner-up in eight seasons at Minster, Stokes was determined to infuse his small-town values into a tradition-laden Division I program with a markedly different brand of student-athletes. While the transition from 20-year coach Mark Crabtree to Stokes wasn't expected to be seamless, last season's 4-8 record certainly was deemed unacceptable to the players and coaches in a community teeming with championship teams and big-time athletes.
"We've never chased wins and losses," said Stokes, 37. "Anytime a transition happens, there's a values shift. Year ones are always messy.  Our values are extremely important to us, and they're unique. That was our major focus in year one. We wanted to make sure it was a culture of work and we were going to make sure everybody bought into that. It's a foundational thing. We're very, very stubborn regarding our values system and, frankly, it was a challenge last year at times."
The bottom line is Stokes firmly believes that the 2021 team struggled – it marked Coffman's first losing season since 2000 ─ because many of the players didn't put in the necessary work to succeed. That bluntness, characteristic of Stokes, rubbed some the wrong way. Why, a skeptic might ask, did the Shamrocks go 179-55 with seven conference championships and 18 playoff qualifiers during Crabtree's reign, including an 8-1 record in 2020, with this supposed lack of accountability?
Crabtree is now offensive coordinator at his alma mater DeSales, where he began his coaching career in the mid-1980s.
"I'm not being critical of the previous coach or those teams," Stokes was quick to point out. "I can't speak to anything before I arrived. We didn't watch film or talk about what was done in the past. Maybe it was something that started with COVID. All I know is that the group last year didn't do the work. You can't just show up and expect to win. You have to give yourself a chance to win."
Coffman's season was highlighted by a 49-42 overtime win over rival Dublin Jerome and a 27-24 upset of third-seeded Huber Heights Wayne in a first-round playoff game. The Shamrocks' season ended with a 38-8 loss the following week to sixth-seeded Findlay.
Stokes shrugged off the notion that perhaps his athletes at Minster (and Urbana from 2009-12) are wired differently than those at Coffman.
"I don't buy that," he said. "Kids are kids. "At Minster, most of our kids played three sports, but they trained year-round. They knew it was expected of them. Here, most of our players are one- and two-sport kids but we discovered that a lot of them don't train year-round. I was hired in March and I didn't even see some of my players until August. You can't expect to be successful that way."
Building a "brotherhood" like Stokes had at Minster will be an ongoing challenge at a school with over 1,900 students.
"I'll admit that the big-school experience scares me a little because everything is so big here people tend to be detached," he said. "Honestly, I feel less pressure here than I did at Minster. The smaller communities and specifically the schools in the (Midwest Athletic Conference) have different expectations. Friday nights are huge there. Here in Columbus, we have 10 or 15 big games every week. And Coffman has so many boys and girls sports to support outside of football."
Although Coffman returns only four starters on defense and three on offense, Stokes is confident that the program will begin to turn the corner again in 2022. The subtraction of graduated seniors could actually be a blessing as the younger, inexperienced players grasp his belief system and expectations.
One of those returnees is 6-foot-3, 265-pound defensive tackle/end Will Smith Jr., an Ohio State commit and namesake of the former Buckeyes great and New Orleans Saints all-pro defensive end. Smith's father was fatally shot in New Orleans in 2016.
"I love this group, because they're doing the work and buying in," Stokes said. "I don't know how good or bad our football team will be, but we'll know that they did the work to deserve to win games. This group is doing the work together and for each other. It's about time, effort, leadership and shared suffering. We've got a long way to go, and we're still in a transitional stage. But I know this: This team has given themselves a chance to win. How many games is hard to say, but I can comfortably win and lose with this group."
Senior tight end Braden Dougherty said the players have begun to buy in to what Stokes is preaching.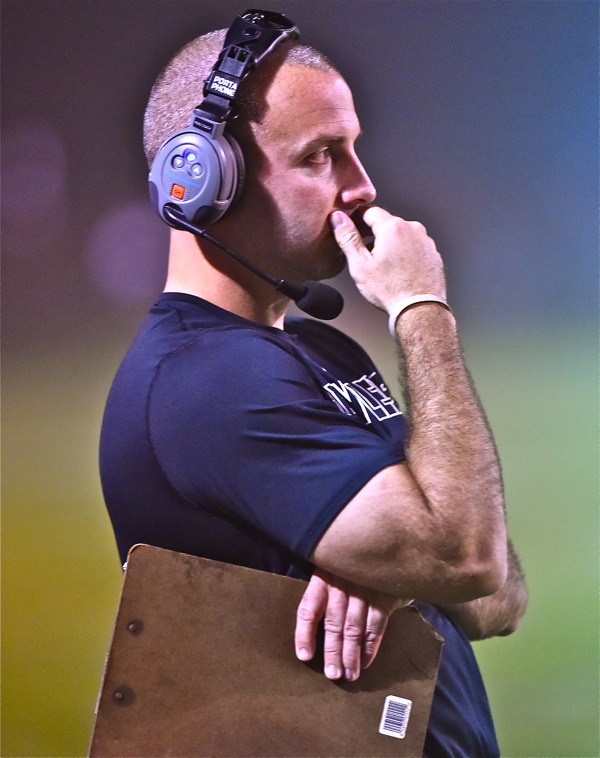 Senior free safety Trevor Earl has seen a subtle transformation in the black, white and green jerseys.
"I think the program has become more character driven than talent driven and I think that will ultimately be reflected in our wins and losses," Earl said. "I think people will see that we're more of a team than a collection of individuals.
"Coming off a 4-8 season definitely puts a chip on our shoulder. We couldn't be more motivated. As far as goals go, I don't think you can put a number on that. I want to play for the guy next to me, and that's objective No. 1. Wins and losses are a by-product of putting in the work and doing things the right way."
Stokes couldn't have said it any better.