The ultra-talented wideout/defensive back Blake Brumbaugh returns for his senior season at Milton Union, dangerous as ever, and hopeful that his final season is his best season for everyone concerned.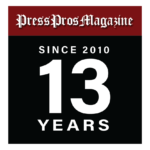 West Milton, OH – The great irony in sports is…that too often you don't know about what you don't know.
Such might be the case for Milton Union's 'all-everything' wideout, defensive back, linebacker, kick returner, and anything else you can think to ask of senior Blake Brumbaugh.  In his case, if you were asked to name five 'standout' football players in the area – any conference, any division, and any position – you might overlook him altogether because the 6'1″, 190-pound Brumbaugh is simply the most anonymous talent in southwest Ohio football.
How can that be?
Like they say in real estate…location, location, location.  A legit 4.5 in the forty yard sprint, he proved to be uncoverable as a wide receiver last year, but he did it in the inaugural season of the unfamiliar Three Rivers Conference.  With ability to out-run, out-jump, and blessed with a magical set of hands…he simply catches everything within the local area code.
"I can think of one ball he's dropped since he's been here,"  Milton coach Bret Pearce said recently.  "Last year in front of our bench, against Miami East."
But he doesn't have to think long about the impact of Brumbaugh on the chances of his 2022 Bulldogs, considered the overwhelming favorite in the TRC with eighteen returning seniors, size, experience, and confidence.  Brumbaugh 'is' that dynamic, that dependable, and that dedicated to making this the year that people remember over all the previous ones in a rich history of Milton football.
So why the anonymity?
Location, of course, and then…opportunity.  Milton ran out to a 9-1 record in the regular season last year before losing to Eaton in the Division IV playoffs in their poorest showing of the year.  And in those nine regular season wins the average margin of victory for Milton was about 40 points…51-0 over National Trail, 55-7 over Lehman Catholic, 51-0 over Covington, 45-0 over Bethel – and for at least half of those games Pearce simply buttoned up his offense after the band played at halftime.
"I wasn't going to throw the ball in the second half if we were up by 40,"  Pearce said this week.  "And that cost Blake a lot of opportunities.  In fact, I said at the league meeting, "Don't hold it against the kid that his stats suffered because we didn't throw the ball more."
They didn't.  He was voted defensive back/linebacker of the year!
Offensively, he ended up running the ball out of Pearce's Wing-T offense…55 times for 535 yards and eight touchdowns.  In fact, he caught just 36 passes…for 714 yards and seven touchdowns.
But allowed to play wide open in a 26-22 win over Valley View, he caught four balls for 83 yards and a touchdown.  In their 28-20 loss to Oakwood, Brumbaugh caught seven passes for 93 yards and a 13.5 yard average.  In their 29-9 win over Troy Christian, he caught five balls for 84 yards and a 16.5 yard average.  At that rate he would have had nearly 70 receptions for the season, and over a thousand yards.
"I guess it bothers me a little,"  says Brumbaugh, speaking to the fact of his anonymity on the area football stage, in comparison to other talents in the MAC, the Miami Valley League, and the GWOC.  "If you look at the stats [it points] to ours being a weaker league.  But Coach loves to run the ball, so I get the ball enough (through the air) to be fun."
As to his nature, it's never mattered to Blake Brumbaugh over who gets noticed, who gets numbers, or who gets written about.  He's the consummate team player who genuinely roots for the success of his teammates.  Perhaps, unselfish to a fault.
"We had a play last year where he ran a wheel route and was wide open on the sideline,"  says Pearce.  "All we had to do was get it in his hands and he scores.  But we threw it instead to our tight end over the middle for a 25-yard gain…and Blake was the first there to congratulate him on making a play and a big gain.  That's the kind of kid he is."
But yet, time is running out on him to prove his impact statistically.  Division I schools have thus far overlooked him in recruiting, and while he has solid Division II offers, he hopes for more.
"I'd like to have a breakout year with the kind of stats where a big school comes and says 'We want you.'" he says. "But if you're good enough they'll eventually find you."
In the meantime, he and Pearce will focus on making the most of eighteen returning seniors, while dropping down to Division V, and what most speculate as being a sustained playoff run that could culminate in a trip to Canton.
"I hope so,"  Brumbaugh smiles.  "We're really solid all around.  We've got some young guys, but they're learning.  And Versailles (last year's D-V champ) has moved down to Division VI.
"The matchups favor us.  If you shut down one guy someone else is going to make a play.  Shut down inside, and we can go outside."
Of course, the combination of quarterback Nate Morter to Brumbaugh over the top has proven to be nearly unstoppable.
"And we've got some big dudes,"  he reminds, flashing his ever-present smile.
Pearce is an old West Carrollton dude who loves the run game out of the Wing-T offense.  And while that attack has slipped in favor of the 'spread' and the read-option in recent years, with Milton's combination of running back Michael Elam and Brumbaugh, dominant size at the point of attack, and experienced role players all over the field, they simply wear opponents down by the second half.
They're big, they're talented, and after last year's disappointing 13-12 loss to Eaton in the playoffs…highly motivated.  What might they lack?
"We're really not that deep,"  adds Pearce.  "We've got 45 on the roster, a lot of talent and experience, but we're relatively young behind those eighteen seniors.  After this year we're going to see a drop-off for a couple of years."
Which makes this a do-or-die year for the talented Bulldogs – make hay while you've got Brumbaugh, Morter, Michael Elam, Cooper Brown, Ethan Lane, et. al.
"That part doesn't bother me at all,"  says Pearce, not offended by the added pressure of win, or else.  "To me, there's two parts to it.
"One, if this is the 'now' year I'm fine with it because that means our kids are doing what they're supposed to do.  They've worked hard to put themselves in the position of it being the 'now' year.
"And as far as the 'never' part…I'll worry about that next year.  That's a year away and we're focused on this one.  And if next year we're not very good I'll have to face that then."
They're hardly 'Cinderella'.  They've been at this for a while, and they've been good since Pearce returned as head coach three years ago.  But is now the time, and is Division V the place…to put away old disappointments and near misses by good teams past?  Talents like Tyler Wilson, Mitchell Evans, and Matt Lane?
"We've got such a great core of kids who want to get better,"  adds Pearce.  "Our linemen are our identity, and they've committed to the weight room.  They have to if they want to be good – Jake Brown, Ethan Lane, Trevor Brezina, and Jesse Kurtz – they work hard all the time.  That's what makes us better than what we've been in the past.  And then we've got great kids who can take advantage of that…our speed will be able to be seen."
They open on August 19 at National Trail, then play Valley View on the road before coming home to atone against Oakwood, their lone regular season loss in 2021.  After that, what should be a relatively easy league schedule before an anticipated tussle with Riverside on October 21.
As for a breakout year for Blake Brumbaugh, it could well mean another year of not throwing the ball in the second half.  Statistically, his best chances may come again in those early games against Valley View and Oakwood.  If not, he does so much more than catch passes.
The hope is…that someone might notice.