Camp notes from day one of fall practice, with attention to a revamped offensive line, backups, injuries healed, and at least one 'newbie' who hasn't taken long to make a good and lasting impression.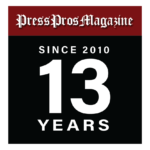 Columbus, OH – Ohio State opened its fall camp Thursday at the Woody Hayes Athletic Center, officially opening the ramp up to its first game against Notre Dame Sept. 3.
With a limited window of practice available for the media to view and a press conference with head coach Ryan Day that followed, there were a number of early takeaways as the Buckeyes got their feet under them.
Notes from the practice and presser:
Ohio State's starting offensive line of Paris Johnson, Donovan Jackson, Luke Wypler, Matthew Jones and Dawand Jones already all but solidified, Thursday brought a glimpse of what the second unit of that group could look like. In drills, the second five were Zen Michalski at left tackle, Enokk Vimahi at left guard, Jakob James at center, Trey Leroux at right guard and Josh Fryar at right tackle.
Speaking further on the offensive line in his press conference, Day noted that his depth concerns have improved a touch since players have gotten healthy over the summer, namely Fryar.
Continuing on the injury front, safety Lathan Ransom, defensive end Tyler Friday, tight end Mitch Rossi and wide receiver Kamryn Babb were all participants in the camp day after being out during the spring. The only injured player of note for the Buckeyes remains Mitchell Melton, who is expected to miss most if not all of the season after sustaining an injury in the spring game.
Kicker Jake Seibert has started taking reps at cornerback in practice and is listed as both a cornerback and kicker on the team's roster. He has some experience from high school at the position, which Day confirmed he has been working at.
New offensive line coach Justin Frye, as expected, brought a lot of intensity to the drills witnessed by the media Thursday. He was loud and commanded the attention of his players.
With some of the Buckeyes' struggles running the ball up the middle in key spots last season, Day was asked about the look of Donovan Jackson and Jones at guard. "I think they bring strength, leverage, power.  They do come in all shapes and sizes, you've still got to play, that's the idea. But they're built like guards."
Ohio State's freshmen offensive linemen have all begun their careers at tackle, which gives them more development in their mobility, according to Day. Some could slide inside to guard later.
Day on building competitive stamina in camp: "It's something we've got to hammer all year long, there's no way to really build that in terms of the length of the season. But I think we can talk about it in the second half of practice, the middle of camp."
Recalling his days as a player, Day remembers how difficult camp could get in the middle, particularly as a freshman when everything was "new." He said Ohio State has implemented a "big brother" program to pair upperclassmen with newcomers as a way to show them the ropes.
On balancing fundamentals with schematics in practice: "Scheme is very important, but effort and pad level and toughness, those things are more important."
Wide receiver Julian Fleming's Ohio State career has been turbulent to this point. The No. 1 wide receiver recruit in the nation from his recruiting class, injuries and the depth of talent in the room have kept him from making a large impact to this point in his career. Day pointed out Thursday that he's had one of the best summers of anyone, however, earning the designation of "Iron Buckeye" from strength and conditioning coach Mickey Marotti, the highest of four ranks he gives players based on their offseason improvements and dedication.
Freshman linebacker C.J. Hicks, a five-star recruit last cycle, has already made waves since arriving in January. "That's a guy that's going to be fun to watch go out and play. You don't think of him as a freshman anymore, at least we don't. Once we start getting into preseason camp, hopefully he's taking the next step."
Day said they're developing four or five different players to return punts along with usual returner Jaxon Smith-Njigba, the team's top wide receiver. The team wants to balance his abilities in that spot with protecting him for use on offense.
Day on his feeling on this team versus last year's: "This year it's different because guys have played more. At least you have a better idea of who you have. Doesn't mean anything, other than the fact that there's more experience and you get a better feel for the team you have."