The all-time title holder now in Ohio high school football at Marion Local, those who wonder what it's like to walk a mile in his shoes might be surprised.  It's not the latest title, at all, that satisfies Tim Goodwin, but the journey he took to get there.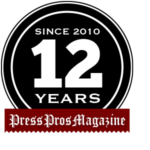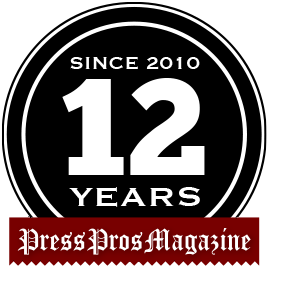 Maria Stein, OH – When I went back home to southern Ohio in July,  I took time to visit with some coaching friends preparing for the August start of another year of Ohio high school football.  Camp, or what we once called 'two-a-days', was just two weeks off.
"I guess it'll be another big year for the MAC up in your part of the state,"  said one, a grade school classmate, during breakfast at the Bob Evans in Proctorville, home of the Division V Fairland High School Dragons.  "What about Marion Local?  They'll be good again, like always?"
I recall him shaking his head, as if considering, in Ripley's terms, the eighth wonder of the high school football world.
"I'm sure they'll be pretty good,"  I answered.  "But I haven't talked to anyone, and I know they lost a bunch of really good seniors."
"And why would that matter?"  he countered.  "You know, just once I'd like to walk in Tim Goodwin's shoes on the first day of practice and know that I'll have 75 kids who were motivated and prepared to play.  It must be nice to know that you have choices at running back and linebacker.  It must be nice to know that one injury won't throw your whole season in jeopardy.  Tell him I'm a fan if you see him.  Hell yes…I'm a BIG fan!"
And to that point, Tim Goodwin did open his 24th fall camp as the coach of Marion Local this week, and yes he had his 75 kids, and for the most part they were motivated by the latest state title to campaign for yet one more beginning with the August 19 opener with Wapakoneta.
And when I shared the words of that friend he considered them like he would a question about logarithms, or the solution to a puzzling math problem.  He is, by trade, a very fine math teacher.
"We actually have 70 kids out,"  he corrected.  "That's the usual number.  We've been pretty consistent around there.  At this point it's speculation to some extent.  It hasn't always been that way.  But at this point it's a mixture of emotions.  Its' excitement for the season.  I'm very grateful to be in the position I'm in.  You compare yourself to other teams in 7-on-7s and how their attitude is warming up – the body language of the kids — and we say amongst the staff about how fortunate we are to have the kind of kids we work with.
"Generally, as a staff and a program, we have a great time together."
They won their record twelfth state title last year with what amounted to a thumping of Newark Catholic in the Division VII final, 42-7…a team that later admitted to trying to take the run game away from Marion, only to have the Flyers make an adjustment on the game's second series and beat Newark resoundingly from that point on through the air.  Not their bread and butter, but something Marion executed to a 'T'.
But when we wrote about it afterwards, referring to Marion as the new 'Mt. Rushmore' of Ohio football, there were some in northern Ohio who took exception, calling attention to not the size of the fight in the dog…but to the size of the dog in the fight.
"It's not fair to compare what they've done, because they won those titles against Division VI and VII,"  wrote a respondent from Cleveland.  "St. Ignatius (and coach Chuck Kyle) won their titles against big schools and tougher competition."
"But," as one Columbus writer recently shared, "St. Ignatius and St. Edward can recruit any player they want within miles. Marion can't do that. And Marion regularly beats teams during the year that are perennial state champions.  They beat Versailles last year, and Versailles beat Kirtland (a five-time winner) for the Division V title.  And this year they'll play Versailles, Coldwater, McComb…and could play Kirtland and Carey (who won Div. VI last year) if they get that far in the post-season. Marion's schedule, year-in-and-year out, is as tough or tougher, for its size, as any school in Ohio."
None of that causes stress for Goodwin, because no one – honestly – can touch his record.  He's won titles in Division V, VI, and VII, 12 titles in 23 appearances, while finishing runner-up three times (to Columbus Grove and Kirtland, twice).  Perhaps more impressive is their all-time tournament record…89 wins, and 12 losses.
"I like the challenge,"  says Goodwin.  "I think we lost 14 seniors last year, and a couple of outstanding players.  But we have 14 this year who played a lot last year, so we're not starting from scratch.  We have a couple of positions where I don't know how it's going to work out, but we're on the right path, our usual path.  It's like that every year.  It's a little crazy, the kids work hard, and it's worked out before."
He doesn't do hand-stands when he wins, nor does he wear his emotions outwardly when (or if) he loses.  Being always the calculating math mind, he impresses as though he's always looking for one more, better solution to something.  In fact, after winning the record 12th last year I asked him, without thinking, if he would indeed take the time to consider this one a bit more.
"Actually,"  he said, "I'll be thinking about next year's team on the bus ride home."
But there is a different, and appreciative side to Goodwin, learned no doubt, through watching his dad, Bill, coach for years at Allen East High School.  And now, in his own 24th year, his impact can be felt in the Marion community not only through football, but in an administrative sense, as well.  No longer a classroom teacher, he's the principal at Marion Local and presides over one of the most impressive academic reputations of any high school in the state.  There's much more to the 'Marion Miracle' than just 12 state titles in football, along with the more modest totals for volleyball and basketball.
They say if you build it people will come, and the community is growing – the school is growing.  Typically Marion graduates around 70 per class.  But Goodwin recently shared with me that people are moving in, and that one of the district's elementary classes now numbers in excess of one hundred.  He's clearly a part of the evolution.
"I get some satisfaction now that I didn't get in 1999,"  he says.  "Back then I didn't know what I didn't know.  Now I'm trying to empower people more, my coaches for instance…give them a chance to grow…and that gives me a lot of satisfaction.  It helps the organization and you have to help your people improve and get chances.  It's neat for me at this stage of my career to focus on that a bit.
"And we're getting some new people in the community, a little bit, but most have grown up around here.  When they chose to come back, they chose Marion for some reason.  I don't go door to door and ask them why, it's just really fun for me that they did.
"If you'll remember last winter when we had all those pee-wee cheerleaders out during halftime at a basketball game?  I looked out there and every one of those kids, I had at least one of the parents in school.  In fact, for the first time this year we have two freshmen on the football team that I coached their dads at Marion.  Things like that are happening more often now.  I don't care why, I'm just happy that it is."
What's it like walking in Tim Goodwin's shoes?  Well despite those who discredit the record and legacy over size of school, there's no mistaking that everything that's good with Marion Local since 1999 has followed proportionately, a by-product of community character, fine details, and an incredible work ethic.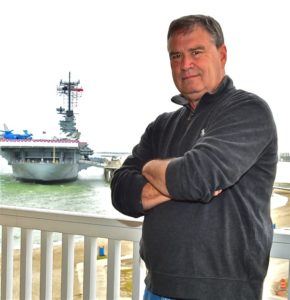 Are there more titles ahead?  Well, it would follow, probably, regardless of future growth.  He's never changed in his approach, and he's not about to change now.  What is changing is the landscape that's benefited from his impact.
He confidently walked out this week knowing that there would be 70 kids dressed and motivated to compete.
It's still fun, and he's still challenged, appreciative of those who would say, "Hell yeah…I'm a fan."
As are those coming to Marion to experience the pride of achievement, taught by one who's generally too humble to even mention it. Tim Goodwin's the first guy you notice on that Mt. Rushmore, far left…the leader.
He really doesn't care, mind you.  But he's happy it's happened.