Ingenuity wasn't exactly a calling card of Ohio State's pass coverages in 2021.  Quarterback CJ Stroud has noticed…first-year defensive coordinator Jim Knowles is working on the fix.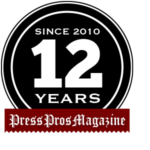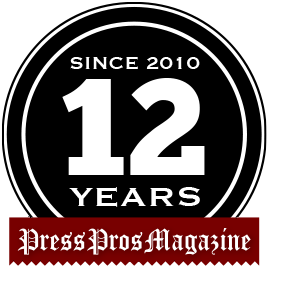 Columbus, OH – When the first of two disasters struck the Buckeyes' defense against Oregon in Week 2, the team remained in its then-signature single-high safety look, mostly in cover one or cover three, and failed to adjust to many of the plays that produced the Ducks' 505 yards and 35 points.
Opposing offenses knew what was coming a vast majority of the time. There's pros and cons to such strategies.  On one hand, players gain an easy familiarity with a scheme and can, theoretically, play fast without thinking.
On the other, the play callers and quarterbacks a team is going against have a much easier time knowing what to do with the football when they know what's coming. That factor proved detrimental in losses to Oregon and Michigan.
That style is totally flipped with Ohio State defensive coordinator Jim Knowles. In the spring game alone, which he noted would be a "basic" defensive game plan, he showed cover one, cover two and several iterations of quarters and cover three sets.
"We want to be able to create indecision for the offense, and particularly for the offensive coordinator," Knowles said in January. "I think in college, offensive coordinators even have more of a hand on things that happen than in the NFL, so we want to be able to create multiple defenses out of simple looks and to be creative in a way that the players can understand."
Knowles wants to shift pictures, and according to redshirt sophomore quarterback C.J. Stroud, it's beginning to show up in practice — which could serve to benefit Ohio State in 2022 as it tries to rebound on defense.
"It's been, I wouldn't say more confusing, but more looks that I haven't seen before from our defense," Stroud said at media days July 27. "Last year, we were strictly a 4-2, sometimes 4-3 base defense with a lot of fire zone, lot of cover three, lot of cover one. Not too much two-high or quarters.
"This year we've been running a whole bunch of stuff — I'm not going to put us on blast and give our secrets away, but I definitely feel like there are some new things that we're doing on the defensive side of the ball that will surprise other offenses."
One play stood out to Stroud as an example.
At one practice the signal caller was looking up the seam for a receiver, anticipating that redshirt junior safety Ronnie Hickman had rotated in his coverage.
He hadn't. Hickman picked him off.
"Rocket clowned me," Stroud said. "I don't think he'll tell y'all, but I'll tell y'all, Rocket's a very good football player if you didn't know."
Hickman holds a prime example of one reason Knowles' defense can be so multiple — the versatility of its players.
The safety nicknamed "rocket" is the front runner to start at "adjuster," essentially the free safety in Knowles' 4-2-5 scheme, but has previous experience playing more of an in-the-box safety-linebacker hybrid role from 2021.
Hickman is projected to start at the position alongside senior Josh Proctor, who will play "bandit," a boundary safety spot; and redshirt senior Tanner McCallister in a nickel-safety role.
Proctor, for his part, played a very similar position to McCallister in 2020.
"Most definitely [it's important in this defense]," Hickman said at media days. "I think playing safety in general, you've got to show your versatility, you've got to be versatile. Because if you give the same picture, you're defeating the purpose of the art. You're just kind of turning it over to the offense."
Knowles has described his defense as "safety driven," and when all three athletes at that position are comfortable in all parts of the field, the coverage possibilities can extend exponentially.
That creates confusion for quarterbacks.
At Oklahoma State, his stop prior to Columbus, the Cowboys finished with the nation's No. 5 total defense in 2021.
It took him four years at the helm of that bunch to reach that point, however. Knowles has stated he knows he doesn't have that time at Ohio State. Head coach Ryan Day said at media days that he expects a top 10 defense this year and every year, and a unit at least in the vicinity of that caliber will be required if the Buckeyes hope to contend for a national championship.
"It's not lost on me that I don't have four years here," Knowles said. "This program is ready to win every single game right now, and we have to get the defense to that level."
The unpredictability Ohio State's Heisman-contending quarterback noted last week could be one element that helps them get there.