An unexpected heart episode caught Chip Otten by surprise, but he's bounced back and preparing for yet another run at yet another state championship.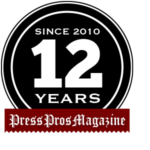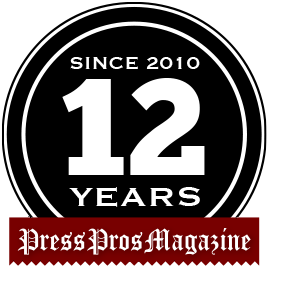 Coldwater, OH — It figures that a Hall-of-Fame coach known for his expert offensive planning would have an extremely-detailed strategy in place for what he hopes will be a sixth state championship season.
That's why Chip Otten checked and re-checked every pertinent state regulation and counted off the days on the calendar several times just to make sure his retirement as a classroom teacher wouldn't interfere with his upcoming 13th season as the head football coach Coldwater.
He had to be meticulous because the State of Ohio stipulates a lengthy mandatory waiting period before a retiring teacher can resume any duties back on a district's payroll.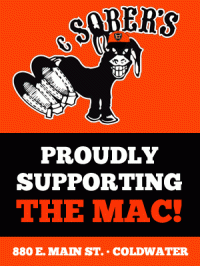 That's why Otten bid goodbye to his students on Monday, March 28, then had right knee replacement surgery the following day…leaving ample time to rehabilitate, take a summer vacation and be back to welcome the 78 high school and 75 junior high football campers that showed up at Cavalier Stadium early last week.
The plan was flawless.
But if there's one thing Otten has learned continuing the dominance of Coldwater football that he inherited from John Reed, it's that an effective audible often trumps an original play call.
This latest on-the-fly adjustment won't get the Cavs any points, but it sure might prove consequential to their quest for a Midwest Athletic Conference title or what lies beyond, given that it allowed Otten to be back on the field for the start of two-a-days on Monday.
That was no certainty when Otten fell ill on a family vacation in South Carolina in mid-June, wound up in a Charleston hospital and expected to hear something quite different when the emergency room attendant took a simple blood sample.
"I figured they'd be right back and tell me there's nothing wrong with me and that I could go home," Otten said. "Instead, they came back and said, 'Sorry, dude, you're not leaving. You're going to have open-heart surgery."
Blame a cardiac issue-laden family history or the meat and potatoes diet that Otten admits he favors a bit too much, but his heart enzyme results explained the two bouts of nausea and episodes of sudden sweats that had struck twice over the previous three days.
A lot of patients ignore those warning signs, and Otten might have, too, if not for the fact that one of his three sons is a doctor and – in tandem with Otten's daughter – wouldn't hear of dismissing his symptoms when he returned from a Sunday morning walk.
"My daughter said, 'Dad, you don't look so good,' " Otten said. "And when I told them what had been going on, my son said, 'We're going to the hospital.' "
Fast forward to Monday and the start of Coldwater practice.
"I snuck out of my office because I wanted to get a look at how things were going," said Coldwater principal Jason Hemmelgarn, a long-time assistant under Reed and Otten until last season. "If I didn't know, I would not have known, because Chip had his clipboard; he wasn't short of breath and he wasn't coughing. He was communicating with the kids and they were responding like always. It really was awesome to see."
What Hemmelgarn knows that's no longer apparent to unwitting bystanders is that Otten spent nearly a week in a Charleston hospital waiting for his bypass surgery, then had to pillow-clutch his way through several weeks of painful coughing episodes.
You see, Otten's wasn't one of those minimally-invasive, where's-your-incision miracle surgeries of modern robotics. His was the full-on, rib-spreader, zipper-scar endeavor that made coughing more painful than a last-second loss.
"Oh, man, I hugged that pillow they gave me pretty tight," Otten said. "That was no picnic. Otherwise, it wasn't so bad. But the problem was, every time I tried to talk, I coughed."
Coaching the Cavs via sign language wasn't really an option. And the other allowance Otten considered is now no longer necessary.
"It was never in my mind not to come back, but it did cross my mind a little to maybe coach from the press box," he said. "I don't think I'm going to need to do that now."
The Cavs open at Kenton on Aug. 19, hoping to improve slightly on their 13-3 finish from last season that ended with a 26-14 loss to Carey for the Division VI championship in Coldwater's bid to defend its 2020 title.
"I never really feared that he wouldn't be back this year, because I know Chip well enough to know that coaching is in his soul," Hemmelgarn said. "He's so good at it, and we're so blessed to have him.
"There's a lot of really good quality guys out there, but Chip is right at the top of the list, not only as a football coach, but as a human being. He still has the passion and the drive and we still need him."
Maybe that's why Otten's coaches have been a little edgy the past few weeks as the Cavaliers' summer camp sessions unfolded.
Most of his assistants have been with him for a decade or more, and they've become pretty attached to the former Bowling Green running back who Hemmelgarn says, "still looks like you could throw him out there and he'd rush for 100 yards."
"My guys were after our kids pretty good sometimes when I'd get a little too frisky," Otten said. "They'd be like, 'Hey, get back! You ain't supposed to be that close. Don't let him pick anything up. Make sure you know where he is all the time.' "
In time, the mother-henning of Otten's staff will cease and everyone will settle into what's become a normal pursuit of the top prize for Coldwater, albeit this year in Division V instead of the Cavs' most recent home in Division VI.
"I definitely keep an eye on those things," Otten said. "The first thing that jumped out to me is that Kirtland went down to six. Versailles went down to six. Marion moved up to six and Carey is still at six. Versailles beat Kirtland in the (Division V) finals. Marion won it (in Division VII) and Carey won it (in Division VI). 
"They're all in (Division ) VI together now, so maybe we're not in such a bad spot."
With Otten on the sidelines, that's always true at Coldwater.
Bruce Hooley hosts the We Tackle Life podcast on iTunes and GooglePlay and the Bruce Hooley Show on 94.5 FM in Dayton and 98.9 FM in Columbus from 11 a.m.-1 p.m. Monday-Friday.