The new coaching regime was on display and available at the annual baseball benefit at York Golf Club, while the day was dedicated to the passing of an irreplaceable friend to Ohio State University.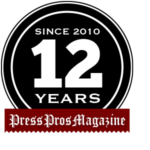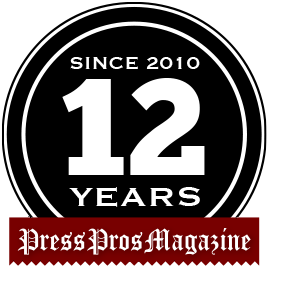 Worthington, OH – They say, of course, that the only thing constant in life is change.
And the annual Buckeye Diamond Club golf benefit at York Golf Club Monday was staged with a backdrop of change, along with both goodbyes, and hellos.
The notable goodbye was the dedication of the day to long-time benefactor and friend to the Ohio State Diamond Club and Ohio State University, Bill Wells, who passed away suddenly back in January, leaving an absence in the culture of Buckeye baseball that may never be filled.  Wells' contributions to Ohio State athletics and the Columbus community through the Davis Foundation (the namesake of Bill Davis Stadium)  and his involvement with the Columbus Foundation are simply too numerous to list.
The hellos centered around the welcoming of a new coaching staff headed by newly-hired Bill Mosiello, and his assembled staff – pitching coach Andrew See, assistant coach Sean Allen,  and operations coordinator Damon Lessler. Another assistant, Buck Taylor (from Kansas State) was out of town and unavailable.
Nearly a hundred showed up to play golf and financially support Ohio State baseball, and got a first-hand introduction to the new coaching regime.
Mosiello, a long-time assistant at Texas Christian University, was hired in June where he served under head coach Kirk Saarloos.
Andrew See, was hired shortly thereafter as pitching coach after spending the past seven seasons as pitching coach at Clemson University.  Prior to Clemson he had coached at Duke and Ohio University, where he played his college baseball under coach Joe Carbone, himself a former assistant at Ohio State under head coach Dick Finn.
Sean Allen was hired last month from the University of Texas, where he served as an assistant for six seasons having coached both hitting and pitching.  Prior to Texas he coached at the University of Houston, Sam Houston State, and Tulane.
Damon Lessler comes to Ohio State from the Charleston Southern, where he served as hitting coach last year.  Prior to Charleston, Lessler spent three season at Cal Berkeley, where he coached infielders and base running.  He's regarded as not only as an excellent coach, but a top-notch operations coordinator, as well.
But it's Mosiello who has hit the ground running in the six weeks since his hiring, and leaving quite a cloud of dust in his path.  In his introductory press conference he promised to make Ohio State a national power in baseball again, and has spent the past month tirelessly recruiting from coast to coast.
"I have big plans,"  he told the assembled Ohio State baseball community Monday.  "We have the facilities, the staff, and the means to win at Ohio State.  I've assembled an outstanding staff of coaches, and I promise you we're going to play an aggressive, exciting style of baseball."
Having finished 8-14 in the Big Ten last year, and 20-32 overall, you could have heard a pin drop as Mosiello spoke, and challenged the alumni.
"I'm excited to be here,"  he added.  "…to have the power of Ohio State University behind me.  But I'm just the caretaker.  It's your program.  You played here.  What are you going to do to help bring Ohio State baseball back to what it's been in the past?"
His words carried a ringing tone of change, with the veteran Mosiello having coached as a college assistant and minor league manager in the Angels and Yankees organization for more than 30 years…one of the more respected to be found anywhere in NCAA baseball.  Prior to coming to Ohio State he spent time at TCU, Mississippi, Oklahoma, Arizona State, USC, and two stints at Tennessee.  And after coming to TCU in 2014 he helped guide the Horned Frogs to four consecutive College World Series appearances.
He and his staff will immediately address statistical issues such as a team earned run average of 6.51 in 2022 (ninth in the Big Ten).
Their 81 home runs allowed was the highest in the Big Ten.
The Buckeyes finished with 84 errors and a fielding percentage of .955 (last in the Big Ten).
Their team total of 20 double plays turned for the year was by far the fewest in the Big Ten.
And their total of 35 stolen bases in 52 attempts last year is far beneath what Mosiello will expect going forward.  "I'd like to steal a hundred bags,"  he said in a recent interview.
Turnaround, and "sustainability",  he talks about.  He swears he's not here for short-term success.
"The University has made it possible to bring an excellent staff together,"  he said in a July 19 Press Pros interview.  "Now, the challenge is to keep these guys here to do what I want to do next   We've got to play at such a level that the university says…we can't let these guys get away."
The honeymoon lasts until September 23, the first day of fall baseball practice.  And before the end of fall practice the interested alumni will get an opportunity to see the Buckeyes play a pair of exhibitions against outside teams, vs. Pittsburgh in Friday October 14th, and Cincinnati, on Sunday October 16th.
Recruiting continues at a high pitch, and Monday Mosiello left little doubt that more pages will turn between now and mid-February, when the Buckeyes open their 2023 Division I schedule in Port Charlotte, Florida.
As to the golf on Monday, a foursome containing former Ohio State players John Littlejohn, Jim Haney, Rich Dahn, and assistant coach Sean Allen won Monday's scramble title with a a score of 15 under par, 56.
And as a parting tribute to Bill Wells, patrons and participants wore T-shirts in his honor, with BW 'Wellsey', silk-screened on the back.  His nephew, Chase Wells, received a commemorative bat in his honor from Buckeye Diamond Club president Frank Fraas.
The page has indeed turned.  We'll know soon enough how the book reads.