Ryan Day hopes a year's experience, and an added "edge", changes outcome for the Buckeyes in 2022.  Andy Anders writes from Big Ten Media Day.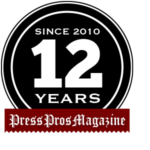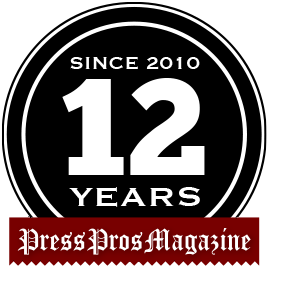 Indianapolis, IN – Ryan Day's outline of expectations for Ohio State football haven't shifted since his first days at the team's helm.
Beat Michigan, win the Big Ten, win the national championship.
It almost goes without saying that that's what Buckeye fans expect in this day and age, even if it hasn't been the final result for the program since 2014.
It also almost goes without saying that Ohio State came nowhere near a Big Ten or national title in 2021. And for the first time since 2011, it didn't beat the squad it refers to as "That Team Up North."
"The thing that's unique about Ohio State is every year we're expected to win the whole thing," Day said. "A lot of times you go 11-2, win the Rose Bowl, you say, 'That's one heck of a season.' But not around here. We knew that going in.
"We didn't get those things last year."
At Big Ten media days on Wednesday, the unofficial opening of the conference's football season, Day set out his reasons why he believes the Buckeyes can inch toward those expectations again: Experience and the wake-up call provided by losing to the Wolverines.
"Last year we were so young, we didn't know what we didn't know," Day said. "This year we know what it's like to lose a game, we know what it's like to lose that rivalry game. That was not good. So there's some scars there, which is a good thing."
Ohio State replaced seven starters on defense in 2020.  That was the unit that struggled most, even if it did replace its quarterback, running back and two offensive linemen on the opposite side of the ball. The Buckeyes' offense topped the nation in both points and total yardage last season.
Its defense finished 38th and 59th in those same two categories.
"I'd be lying if I said it didn't get under our skin," redshirt junior safety Ronnie Hickman said. "We see the stuff that's been said, we see the articles and stuff like that. But we can't dwell on the past. We know what mistakes we had, we know what we need to do to correct them and that's what we've been working on in the off-season."
That Michigan loss sticks in Hickman's mind, too. His tone shifted when he fielded questions about it Wednesday, his answers carrying an heir of brevity and focus.
"I would say hunger is an understatement," Hickman said.
This season the Buckeyes return both starting cornerbacks. They return two of the three safeties that will start in new defensive coordinator Jim Knowles' 4-2-5 defense — and a third safety who started multiple years for Knowles at Oklahoma State — two linebackers and a cluster of defensive linemen.
Hickman is among that safety group, though he's dropping back from the hybrid "bullet" position he played last year to "adjuster," essentially the free safety in Knowles' scheme.
"[If] you've played safety, you've been in that free position before, you've been in the boundary," Hickman said. "So it's not like I haven't been there, more so getting more familiar with and getting comfortable with it."
That's not to say Ohio State's offense stood without flaws.
Gaining consistency in the ground game is a major point of emphasis for the Buckeyes entering fall camp. While rising sophomore running back TreVeyon Henderson broke off his share of big plays in 2021, Ohio State came up short in short yardage at several key moments against Michigan and Oregon, its two losses.
The addition of offensive line coach Justin Frye and a few personnel changes in the offensive line could work to alleviate some of those issues.
"I don't know if it was the physicality in the run game or if the fits weren't right, but when we needed to, at times, we didn't get it done," Day said. "Other times we did, you look at our numbers, they were very, very good. That balance is what we want, and certainly when you get to short-yardage situations, big games, redzone, you've gotta be able to run the ball at a high level."
It's another theme that continues from the Michigan game — the Wolverines out-rushed the Buckeyes 297 to 64 on November 27.
"Especially when you're on the road, you have to be able to stop the run and run the football," Day said. "Every season that's an emphasis, and with our guys, the offseason we've had, showing toughness this preseason, you're gonna get what you emphasize.
"There has been an edge to them [in summer workouts]. There's been a different look in their eye — I'll just leave it at that."
Ohio State players report to fall camp Aug. 3, with its first practice underway Aug. 4.