Three years after purchasing Community Lanes, Doug and Lorie Davidson's vision for what Minster's bowling house could be…is.  And they just keep making it better.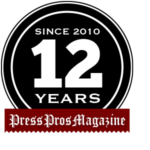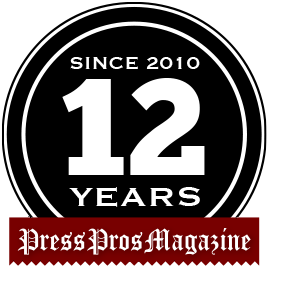 Minster, OH – It was May 3, 2019, and Doug Davidson remembers it vividly.
"We had an open house and about 600 people from the community, friends, and family showed up,"  he recalls.  "I've spoken before groups before, but that not that many people.  Sweat was running off me, and I think I made a lot of promises to them.  I just know the next day I said to my wife, "Well, I guess we'd better put our money where our mouth is."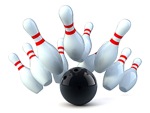 Such was the genesis of the 'modern' Community Lanes bowling center in Minster.  Purchased earlier that year from a group of community shareholders, the Davidsons had decided to expand their bowling profile from the already established Bowlerstore.com business in Versailles, to a place where the public could actually gather and bowl.
"Community Lanes was actually owned by a group of shareholders, a bunch of them, and hence the name Community Lanes,"  said Davidson this week.  "And the golf course here (Arrowhead) is the same way.  It's also community-owned by the shareholders.
"But this was a dream of mine, to have a place where people could gather and enjoy themselves, have a good time, and bowl, of course.  Given that Bowlerstore.com was doing well at the time it wasn't a risk that we needed to take, but we decided to do it."
In three shorts years Davidson has made good on those early promises.  The facility is sparkling, expanded with the opening this week of a new patio party space, and come August 9-11 will host its second consecutive PBA regional tournament, featuring as many as 85 of the bowling world's best talents.  The uniqueness of this story is not without its own unique beginning.
"There was a bunch of Minster guys who used to bowl in New Bremen back in the 50s,"  says Davidson.  "For one reason or another they became unhappy with that arrangement and decided they needed to build a bowling alley here in Minster.  That became the idea of the shareholders, and the beginning of the name Community Lanes, and they got it built, like, really quick.  It opened in 1959."
Without speaking specifically about the size of his investment, it doesn't take a CPA to figure it out.  New fixtures, a new kitchen, lights, sound system, a bar-b-cue pit and the patio…Davidson's vision and dream amounted to a monster risk in the face of a pandemic and a downturn in the economy.  The community, however, has responded supportively.
"Our tag line is we're Minster's gathering place,"  he adds.  "And that's what it's become."
The food (yes, bowling center food) is outstanding.  Service is friendly and convenient.  Being part of a small community everything's on a first-name basis, and Davidson works tirelessly to keep it that way.
"I like things perfect,"  he smiles.  "We try to come as close to that as we can."
His roots in bowling go back a ways.  Born and raised in Versailles he started junior bowling as an eight-year-old.  By sixteen he was good enough to have another dream, that of being a PBA professional.  Eventually, he got his card to compete on tour, but being on the road is a tough life, and bowling against the best in the world to make a living is even tougher.  He decided to change from competitor to proprietor.
"We had kids and I eventually came back to Versailles when they got involved with sports.  Michael played baseball and basketball…and bowled…and we eventually started Bowlerstore.com as a way of maintaining a connection with the bowling industry."
Son Michael, ironically, is now 26 an a member of the PBA tour, competing in Texas this week.
It's all worked out, as dreams often do if you're committed and have a good support system.
"I do my part, but if it wasn't for Lorie it would be a lot tougher.  She loves being here…she loves the people…and she does one helluva' job.  If she wasn't involved with it, and happily involved, it wouldn't be worth doing."
Three years isn't long, but it can be an eternity of the dream becomes a nightmare.  Happily, because of Lorie's support, the community's support, and the willingness to take some risks, the Davidsons can already see light at the end of the tunnel.
"There'd be more light if we hadn't decided to add the patio,"  Doug jokes.  "But we've got a great staff, and the good thing is we have more to offer.  And 90% of the people who come in, especially on the weekends…eat.  If it's a family they might get pizza or fried chicken.  Or, we have facilities for larger group parties.  So people are in the habit now of just coming in, even if they don't bowl.
"One of the reasons why we did the patio was to offer something that would attract people during our down summer months.  Originally, this place closed after league bowling was done in April – literally closed – and didn't open again until after Labor Day.  So with the patio edition we're going to be able to be that place where people can go in the summer."
No doubt Community Lanes will be a destination for people in two weeks, as the Davidsons play host to the PBA for the second time.
"I've been around the game for a long time, but I was nervous last year when we did it for the first time,"  laughed Davidson.  "I wanted everything to be perfect."
It'll be much closer to that this year.  That's the competitive nature of Doug and Lorie….and Michael, who'll be on hand to compete in the Kremer Roofing Central Classic.  And when we did the interview last August with PBA star Kyle Troup, he was want to mention that there are lot of places like Community Lanes in the world, "But the people in these parts make the difference,"  he said, noting his enjoyment for time spent in Minster and Coldwater.
Exactly what Doug Davidson had in mind.  Worth adding a patio…worth taking a risk!