With football starting fall practice in a week, there are concerns about the disparity between the elite programs in Ohio High School football and those struggling to keep pace – programs for which the competitive balance initiative has failed to help.  And what's the hope for the future.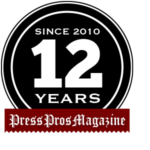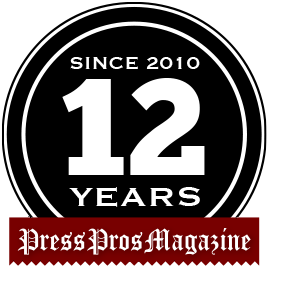 The defending Division VII champion Marion Local Flyers will start fall football practice next week, along with every other OHSAA football member in Ohio.
Claiming their record twelfth state title last December, coach Tim Goodwin's fall camp after two decades is pretty much routine.  Build around the core of returning lettermen from your latest title team, while supplementing with last year's role players and JV standouts.  And they'll dress 70 to 80, as they always do…with a couple of freshman that demand consideration because of their talent.  There'll be competition for available positions and playing time.  It's always been this way during the Goodwin era, and with district enrollment on an upswing, there's no foreseeable change in the future.  Success begats success.
It'll be this way at Lakewood St. Edward (Div. I), Clinton-Massie (Div. IV), Kirtland (Div. V), and a host of other perennial contenders for supreme football honors. One can make the case, that while Steubenville, Upper Arlington, and Ironton don't win it every year, they rarely have a bad year.  And they rarely have to worry about kids playing football.
But it's not that way everywhere.  For the past decade there's been the concern over the perennials getting stronger…while the gap becomes wider between them and those who wonder about next year, and in some cases, concern over if there is a next year.  Hence, the competitive balance initiative by the OHSAA to level the field and create more opportunity.  But last year's expanded playoffs proved just how far apart the perennials are from even the #16 seeds, let alone those who still don't qualify.
Football numbers are down at many schools, particularly small schools, and the concern over concussions and CTE – the modern cultural dangers inherent with playing the sport – is just one backdrop regarding the decision to play.  The other?  Football is just plain, hard work – a lot of sweat, commitment, and as with any sport, the payout at the end is never certain.  Culture, in many communities, has come to the fork in the road pertinent to participation, leaving some schools without enough able bodies to even practice.
Sidney Lehman has been on the fine line of football solvency for the past three seasons, after decades of sterling football tradition.  The Cavaliers, numbers-wise, are up a bit this year
But Bradford may not have enough to play at all.
There's talk, and some planning, about 8-man football.  Yes, right here in Ohio, where Woody Hayes once said that Friday night games were as much a part of our culture as beating that team up north.
And even Covington, which has a winning percentage of nearly 80% over the past two decades, is suddenly struggling to be representative in 2022.  At last count the Buccaneers had a scant 21 players under second-year coach Austin Morgan.  One year removed from the program as head coach, former coach Ty Cates is even surprised at the turn in fortune.
"We were accustomed to having 40 to 45 kids,"  says Cates..  "And my last year (2020) we could look ahead and see that we were going to be light for a couple of years.  But I never thought it would be what it is now.  And I really don't have an answer for why that is, except that kids have so many choices of things to do now. There's a lot of demand on their time from other sports."
Some of the most concerned support a change in attitudes from coaches.  Gone are the days of army boot camp discipline.
Gone of the days of languishing on a depth chart, waiting your turn to play.  The modern attitude is…if I don't start I'll do something else.
"You have to be more sensitive, and less old-school,"  Cates claims.  "I have kids miss time in the summer due to baseball and basketball, and you just have accept that.  My first year at Covington my quarterback played baseball and I didn't see him until July 15, and I was tough on him for missing so much time.  Then he went out that year and threw for 28 touchdowns.  I learned from that."
Without question we live in a day where attitudes about hard work, discipline, and being coached and corrected are not to be taken for granted as they once were.  To the issue of sensitivity, in southern Ohio last week a coaching friend shared, "We've been told that it's OK to correct, as long as we're not critical.  Don't discourage."
But that's not football.  The whole idea is to be discouraging to the opponent with every snap of the ball.
"You don't want to lose that personality of being unbeatable, of other teams feeling they have no chance when you walk on the field,"  says hall of fame coach Al Hetrick.  "Because, once you do it's so hard to get it back."
And, it's also a natural cultural phenomenon to want to be a part of something good, and schools with a sports and football legacy seem to attract kids naturally.  Marion Local, where the average graduating class has been about 70, now has better than a hundred in one of its elementary classes.  You build it, and they will come, apparently.  Goodwin may someday be dressing a hundred.  The rich…gets richer.
In the meantime the only thing constant in sports, and culture, is change.  And the cycle in high school sports is the great equalizer.  Class size comes and goes – the cycle giveth, and it taketh away.  Which always leaves at least some hope for the future.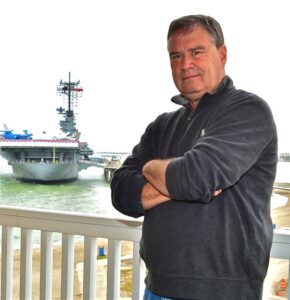 Because when I sat down to write this week I reached out to a number of those closest to the facts, some retired and some still engaged.  Most of them used the same words to describe football…..work, reward, patience, discipline.  And in general terms they confessed that which has always been said.  It isn't for everyone.  There was no mention of inclusion, in any respect, which allows for at least some consideration as to why more don't play.
For his part Tim Goodwin has never concerned himself with gaps in competition…or even the latest title.  Minutes after winning 42-7 over Newark Catholic last December he was asked about how he would savor the all-time record for titles won by a single school.
"Honestly, we'll be thinking about next year's team on the bus ride home,"  he admitted.
Meaning more work, commitment, and another challenge.
In three simple words…how the rich get richer.