A month following his hiring as the Ohio State baseball coach, Bill Mosiello has hit the ground running, hiring a staff, sorting out the roster, and racking up the air miles recruiting.  He promised action, and he's doing his best to deliver.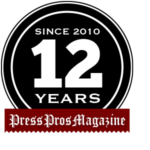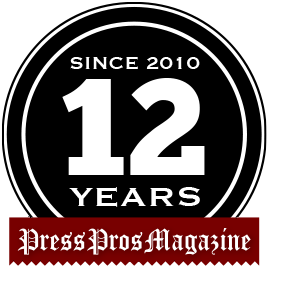 Columbus, OH – Prompted by a recent email that said: "The new baseball coach at OSU has been there a month and not a word about him.  Have you lost your touch, or is he just too busy to bother?"
Time flies, of course.  And frankly, it doesn't seem like a month.  But to the part about being busy…the only thing busier than Bill Mosiello will be the HVAC people working  in this week's heat.  He's on call 24/7, and every ring of the phone could mean that one extra recruit he covets to not just be competitive, but to be in the hunt for next spring's Big Ten baseball title.
"I promise you I won't take a couple of years to get my feet on the ground,"  he told the media during his June press conference.  "Given the resources, and the Ohio State brand, I want to try to win tomorrow, and the next day, and the next day. We'll just start stacking good days together. I've got big dreams.''
Dreams like that come with a process, and that's the subject of people questioning about Mosiello's first 30 days on the job.  What's the process?
"We're trying to compete against national programs,"  he said Tuesday in his office at Bill Davis Stadium.  "Now, it's one step at a time and you have to beat the Big Ten teams first.  But everything we do is with the intent of becoming a national program.  We're not just trying to be a Midwest program.  We're trying to become a national program."
Hiring a staff, of course, is priority one.  His pitching coach is former Ohio University product Andrew See, who most recently coached at Clemson, and prior to Clemson, Duke.
"Andrew's connections to Ohio are a huge reason he's here,"  says Mosiello.  "Every place I've gone for the past five years I've seen Andrew recruiting.  And everything I've heard about him has been awesome.  99% of the coaches I asked recommended Andrew See.
"Picking a staff is the fun part,"  he added.  "Because over the years you see a guy you're impressed with and think about having him on staff…because he hustles, he recruits, and he wins.  That's why we went after Greg Wallis at Grand Canyon University as an assistant, because he won 40 games there last year as a mid-major, and that's hard to do.  And then after he commits to come here they offered him the head job.  So he changes directions and takes that job.
"So now we're bringing Sean Allen here from Texas, a guy who I've coached against, and two years ago he was voted the assistant coach of the year.  He's been both a hitting and pitching coach at Texas, so that gives you an idea about what kind of baseball mind he is.  Two years ago his pitching staff led the 'country' in pitching.  It's really hard to lead the 'country' in pitching, especially against good competition.  Last year he helped get them to the World Series, even with some injuries, so I have a lot of respect for him.
"And Damon Lessler has come in as our director of  operations and player development, so there was a little negotiating to get X amount of money for the staff.  But my dream was never to make a million dollars myself and have my assistants be the top-paid assistants in the country.
"Now, it's to keep these guys here to do what I want to do is the next part.  The university has made it possible for now, but we've got to play at such a level that the university says…we can't let these guys get away."
All the coaches in the world can't win if you don't have players, and from day one, just a month ago, Mosiello committed to bringing the best players he could find nationally to Ohio State…part of the grand plan to compete against those national programs.  And to do that there had to be some roster adjustment.  To date, eight players from the 2022 roster have moved on – six pitchers, and two position players.  Mosiello makes no bones about it…some players just aren't the right fit for where he intends to lead the program.
"We live now in the portal age, so I believed that I could find the pieces we need in short order,"  he says.  "Pitching is a need, but most of the pitchers in the portal are there for a reason.  They didn't pitch well where they were playing before, so that's made it hard.  And it's hard to let kids go when you know they're really good kids.  But their performance and the research we did told us they weren't the right fit for us.  Now some of the guys we're bringing in don't have the greatest numbers, so it's a crap shoot, and we won't have the answers we need until May…if those were the right decisions."
Among last year's three weekend starters, junior-to-be Nate Haberthier is one that's made the most of the transfer portal, announcing recently that he's playing next year at the University of Maryland.  That leaves junior Isaiah Coupet (5-5, 5.85 ERA) and senior Wyatt Loncar (2-4, 4.56 ERA) as the only two returning starters with significant experience.  Much-heralded sophomore Gavin Bruni returns after an up-and-down freshman year where he only threw 9.2 innings, struck out 13, and walked 13.  His ERA?  8.38!
Casey Stengel once said that baseball is as easy as one, two, three…if you have the right three.
"There are no guarantees,"  says Mosiello.  "They're going to have to win their spots.  Obviously Coupet has been a starter, but his numbers don't look like what a starter looks like.  He's talented, and when Ohio State lost its coach other coaches around the country were impressed with Coupet's stuff and interested in his availability.  Loncar and Baird (Tim) had good summers, but they have to show competitiveness, and the best part with a new coach is that the slate's wiped clean.  If you did poorly before nobody cares;  and if you did alright nobody cares.  We have to find out who the guys are, and that part is super exciting."
There's a large board in his office with as many as fifty names.  Some are familiar, most are not.  The search is on…find those players who are the right fit for the plans he has for Ohio State baseball.
There will be space.  Reliever TJ Brock (6th round) and shortstop Zach Dezenzo (12th round) were both selected in this week's draft, and Dezenzo's numbers, particularly, will be a challenge to replace – a .319 average, 19 home runs, and 56 RBIs.  Relievers Nate Karaffa and Ethan Hammerberg were also taken, in the 20th round.
But Mosiello believes, has seen it happen before, and is accustomed to the process in which he's currently immersed.
"I'm accustomed to having as many as five recruits that are coming to school taken in the first round of the draft, or at TCU you may have a couple of starting pitchers that go in the first round.  So you worry about losing those guys.  But I haven't paid attention to the draft this year because I know I don't have six players that are going to be drafted.  And with so much going on it's the perfect year for that to happen.  It's a weird feeling."
Weird, perhaps, but the cleanup hitter you can't ignore is 'reality'.  Mosiello talks about things like sustainability.  His energy is off the chart.  There's no question about it.  He has big dreams.
The future lies in the process!