A squeaker and a blowout marked the Acme state semi-final games, with Coldwater and defending champ Defiance emerging to face in the Tuesday title game.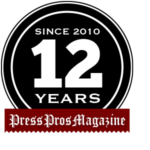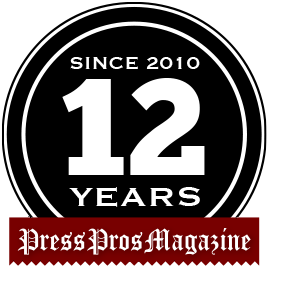 St. Henry, OH – It must have been a big deal…for the size of the crowd.  The Wally Post Athletic Facility parking lot was jammed full for the start of the 5:30 Acme semi-final game Monday between Coldwater and Van Wert.
And it must have been a big deal…when Acme commissioner Ben Mauch showed up to take on challengers in a foot race between innings.  Mauch emerged victorious, and uninjured.
And in fact it was a big deal for defending champion Defiance, winners of eleven Acme titles…and runners-up in five more.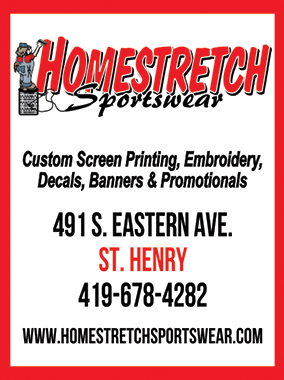 "It is a big deal to our kids,"  said a Defiance rooter, dressed to the gills in blue and white.  "We expect to win it every year."
And in Monday's second semi-final game with St. Henry they left little doubt about their intentions this year.  Scoring three runs in the top of the first off St. Henry pitcher Lucas Clune, Defiance appeared on their way.  That is, until the bottom of the first.
St. Henry took advantage of Defiance pitcher Bradyn Shaw's inability to throw strikes, walked twice, worked in a pair of hits, and emerged after three outs with a 4-3 lead.  As it turned out, all that did was wake up the defending champs.
Clune had his own issues in the top of the second, surrendering eight hits and ten runs…highlighted by a grand slam homer by Defiance's Jackson Walter…as St. Henry fell from the game, and the tournament.  Clune would last just 1.1 innings as Defiance took a 13-4 lead, then extended it to a 15-5 lead after four innings, and when St. Henry scored in the fifth to break up the run-rule decision, scored three more in the top of the sixth to blow out the Redskins in six innings, 18-6.
Bradyn Shaw settled down after his rough first to gain the win in a game that exemplifies as much as anything…Acme baseball as a classroom where you learn both how to play, and how not to play.
Lucas Clune left summer baseball behind with an indelible mental message to throw more and better strikes – efficiency.
Bradyn Shaw advanced to Tuesday's 6 pm final having learned that it's never too late to settle down and execute, which extended him through a rough start and gave his team a chance to win.
And not lost in all of this was St. Henry's willingness to play and play hard, even when behind – Hayden Boeckman scoring a pair of runs, while making a pair of fine running catches in the outfield.  Nolan Kunkler with a run scored in the Redskins' four-run first…Evan Bowers with some effective relief of Clune on the mound…and that late run in the fifth that made Defiance work an extra inning for that shot at their twelfth state title…if it comes on Tuesday!
Coldwater would like to have something to say about that, having knocked out a stubborn Van Wert team in the evening's first game, 3-2, as sophomore Baylen Blockberger's RBI single in the bottom of the sixth proved to be the winning moment, driving in pinch-runner Brady Lefeld with the winning run.
Coldwater had fallen behind 1-0 in the top of the first when Van Wert took advantage of a walk to TJ Stoller by pitcher AJ Harlamert, a wild pitch, and an RBI single by Damon McCracken.
But the Cavaliers came back to score in the bottom of the second when Justin Kaup singled and eventually scored on a Paul Buschur ground out.
Coldwater took a 2-1 lead in the fourth when Braylen Harlamert reached on an infield error, then scored two batters later on an RBI double by Kaup.
After his unsteady start, AJ Harlamert had settled in to throw outs, surrendering just two hits and a pair of walks through the next four innings.  But Celina would get him in the sixth on a leadoff single by pitcher TJ Stoller, a pair of wild pitches, and a groundout RBI by teammate Luke Wessel.  The score was tied 2-2 going to the bottom of the sixth.
Left fielder Mason Welsch led off with a single for the Cavaliers, and was replaced by pinch runner Lefeld.  Then Paul Buschur put down a perfect sac bunt, moving Lefeld to second.  Blockberger came to the plate and picked on the first strike he saw from TJ Stoller and poked it into right field, scoring Lefeld with the go-ahead run, 3-2.  And could Harlamert hold Van Wert for three more outs?
He (Harlamert) was visibly tiring as he took the mound in the seventh, but somehow summoned enough to retire the first two Van Wert hitters on a fly ball to right and a strikeout.  Then came the anxious moments – those were you learn how to win a baseball game.  He gave up a two-out hit to designated hitter Kaydin Doner.  A wild pitch sent Doner to second, representing the tying run.  He walked the #9 hitter AJ Proffitt, sending the winning run to first base, and coach Tom Brunswick to the mound to settle down Harlamert.  Whatever he said worked!
With leadoff hitter Brylen Parker coming up, Harlamert found his stride one more time, and on the third pitch induced a routine fly to right field for the final out.
Coldwater had won the game with 3 runs on 6 hits and committed one error.
Van Wert lost it with 2 runs on 4 hits and committed two errors.
AJ Harlamerts' pitching line read like this:  7 innings, 2 runs, 4 hits, 6 strikeouts and 3 walks.
Coldwater and Defiance will now meet Tuesday, at 6 pm, to determine the 2022 Acme baseball state champion.
And then this.  When we saw Harlamert beat Minster a week ago in the the Acme Division 4 final, he proudly said, "This is something very special (in Coldwater).  The last time we got to the Acme final was my dad's senior year."
And:  "A lot of us from Coldwater don't go out to play 'select' ball. We'd rather stay home and try to keep the program moving, try to have this same chemistry when we get together next year for spring ball."
One got the sense that chemistry had a lot to do with coming from behind in the second inning, then finding a way to push across the winning run in the sixth…and support for a tired pitcher to get the final three outs in the seventh.
And to the point about Acme baseball, which fosters the idea of kids learning at home…competing at home…and developing that chemistry, sometimes you really do learn how to play…by learning how not to play.
And it's easier when you do it with friends.