He has at least three of the five coveted tools in baseball, but the Buckeyes' Zach Dezenzo's best leverage in this week's draft may be his experience and lack of risk.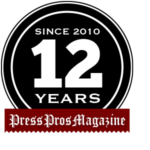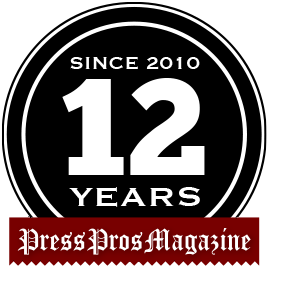 Columbus, OH – He may be the only Buckeye selected in the 2022 major league draft this week.  And Zach Dezenzo really doesn't care how high, or for how much.  He just wants a chance to play at the next level.
He's not worried about first-round money.
He's not worried about organizational depth charts.
At 22 years old and with four solid years of Division I college experience behind him, he figures what he's already accomplished has to be attractive to someone interested in an advanced prospect.  He knew his name was not going to be called in Sunday night's first two rounds, and that didn't concern him.  Whoever, whenever…he just waits, and hopes, to check it off his list of goals achieved in baseball.
"I know I'm ready to be a professional," he said in a Press Pros May interview.  "I'm more confident now than I was a year ago.  I finished hot last year, and there was some question as to whether it was enough.  This year I absolutely believe I've put together a more complete package, so if I get the chance I'm taking it."
Former OSU coach Greg Beals absolutely believes that he deserves, and will get that chance.
"Frankly I was surprised that he wasn't drafted last year…was surprised to get him back,"  says Beals.  "And I know that was a disappointment for Zach.  But the way he handled says a lot about the kind of person and player he is.  He put it behind him in about a week, came back ready to work in the fall, and did everything you can ask to become the kind of leader he was for us this spring.  And at 6'4″, 220 pounds, with his kind of power, he makes a pretty good impression when you see him out there."
Hidden in his 2022 stats was another impressive intangible.
He hit .319 with 19 home runs and 56 RBIs, yes.  He slugged at a .700 pace with 18 doubles and 145 total bases, yes.
But he did this while playing out of his natural shortstop position for nearly half the season with a sore throwing arm.  The result was a slow start at the plate while he adapted to first base, and twenty games into the season he was barely hitting .240.
"That was a difficult period," he admits.  "It was a struggle, and a very discouraging way to start the season."
But by May first he began to hit his stride, and that culminated in a torrid power streak that saw him return to shortstop and enjoy a three-home run weekend against Northwestern.   His average over the final month reached .320, he tied the single-season home run mark held by Dan Seimetz in 1997 (19), and by season's end had lifted his average better than 80 points over what he was hitting on April 1st.
Balls he didn't hit out of the park he still hit hard, leading one scout to remark, "He's doing this while hitting the best pitch the opposition can throw at him, and that's impressive.  The only way they can pitch to him is not pitch to him."
Still, he led all Buckeye hitters by striking out 50 times.  But in today's baseball strikeouts are as much a part of the game for hitters as it is for pitchers.  Even with the strikeouts his on-base percentage was a robust .413.
How high can he go?  Well, he's not listed among the experts' list of top 250 prospects, but another scout mentioned, "With his experience he could be someone's steal in the mid-rounds if they project him as capable of moving through the system more quickly."
Translation:  Zach Dezenzo might not project as a sexy pick, but he might be someone's safe pick.
He hopes so.
"All I can do is trust my ability and trust my work,"  he added in May.  "Things have always worked out for me when I've done that.  And if I get the shot I'm going to take it."