I've spent the spring and summer observing and will share the following frustrating gem.  That no pitcher at any level of baseball has any chance of winning…if he doesn't throw strikes.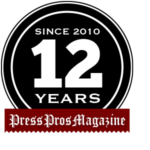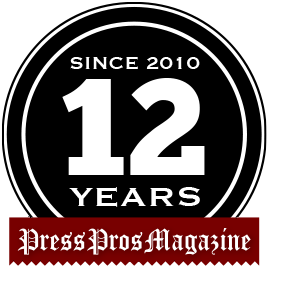 I just read a Hal McCoy column, so apologies for this sounding like something Hal would write in a cloud of Monte Cristo smoke while he watches the Reds bullpen flop and flounder.
But from watching amateur baseball at the high school and college levels now since February…I will again remind young pitchers that you don't have a snowball's chance of winning if you don't throw strikes.
That's the gist of pitching, and if you can't do it and want to see the playing field…you might as well join the grounds crew.
I know it from experience. It happened to me one time when high school coach Jim Hardman took me out of a game at Tecumseh High School. I was down five runs when I handed him the baseball in the second inning, and before I could leave the mound he said, "Take a good, long look at this circle we're standing in…because it's going to be a while before you see it again."
I couldn't throw the ball across the plate; and when I did the other team crushed it because they knew there was no chance of my executing a competitive pitch that had movement and location. I was a sitting duck.  And parents today would think his words were harsh and demeaning.  But to me they were a wakeup call.  If you want to pitch, you'd better figure it out.
The game hasn't changed. I saw the same thing this past spring watching the Ohio State pitchers. Nearly all of them threw the ball north of 90 miles per hour, but they didn't throw enough strikes. The numbers don't lie – a 6.50 team earned run average, and they had 233 walks in 445 innings. They struck out a lot of hitters, yes (490). But they were issuing free bases to half as many as they struck out. You can't win that way.
That said, you don't have to be perfect…but you do have to be competitive. And if you consistently throw strikes you will be competitive because the hitter knows he has to swing.  And, he's going to miss sometimes.  He's going to hit it at someone with a glove sometimes.  And a lot of times he won't swing at all. He's up there hoping for a walk.
If he does hit it, that's OK too.  Just don't put people on base in front or him so he can drive them in.
I saw it Saturday in an ACME game between Minster and Coldwater. The Minster pitcher walked three in the first two innings. He got out alive in the first inning because his defense turned a nice double play. But it caught up with him in the second when Coldwater used those free bases to score four times when they punched a couple of base hits into the outfield.
Conversely, Coldwater pitcher A.J. Harlamert didn't have what you'd call a 'great' day, but he threw enough strikes to make Minster earn the runs they got. They did score three times off Harlamert in 4.2 innings, but he forced them to hit the ball. He walked just one.
Minster's pitcher walked three in 2.1 innings, and they all scored.
So you know that I'm not picking on high school kids, it happens at every level.  I went to a Clippers game last week and saw ex-Buckeye left-hander Tanner Tully literally no-hit the Nashville Sounds in a AAA game through five innings, striking out five of the first six batters he faced. He wasn't overpowering, he just threw good strikes and kept the ball down in the zone.
In the Division IV state final game back in June, I watched Lincolnview's Landon Price not have his best day against eventual winner, Russia.  But Price gave his team a chance by walking just two hitters through the first 5.2 innings. Russia, on the other hand, forced him to throw a lot of pitches by hitting 27 foul balls. He struck out 10, but the pitch count got him when he reached 125 by the sixth inning. He was only trailing 3-2 when he left, and the bullpen caved in behind him, losing 10-4.
Hal will appreciate this. When he was with the Reds no one had better stuff than starter/reliever Michael Lorenzon, who threw the ball 97 miles hour, it moved in every imaginable direction, and when it was in the strike zone opposing hitters just didn't do much with it.
But Lorenzon couldn't throw enough strikes and the Reds eventually moved him to the Los Angeles Angels, where he is presently. He's still one of the first that comes to mind when I think of power arms that can't throw strikes. I looked up his stats for the current season.
Presently he's hurt (he's always hurt), but before he went inactive he was 6-6 as a starter, and in 13 starts and 71 innings he'd struck out 55 and walked 30. So his walks-to-strikeout ratio is lousy (for a major leaguer) and he's averaging almost 4 walks per nine innings, which is just about what he did when he was in Cincinnati. For his career, he's 29-29 with a north-of-4.00 earned run average. And here you go….he's struck out 460 and walked 230.
I'd love to be a mouse under the pitching rubber if Jim Hardman was still here to take Lorenzen out of a ballgame. Knowing Coach like I did, I think he might say, "Mike, it's a waste of money to rent. Why don't you just go ahead and build that house…in Louisville!"
The issue as to young pitchers throwing strikes is hard to pin down. It's not that easy for some to begin with. Then there's the matter of them trying to throw harder than they can…because there's so much emphasis placed on velocity.
I also think there's too much emphasis placed on pitch counts, so young pitchers don't throw as much as they need to in order to learn a consistent mechanic. Throwing strikes in baseball is like throwing strikes in bowling; it's a motor/muscle memory skill not unlike riding a bicycle, and the more you do it the more natural it becomes.
I just know this. I never tire of watching pitchers who can throw the ball over the plate. And I really get interested when I see them do it with movement and executed location.
And I get really excited when I see them get ahead 0-2, or 1-2, and force hitters to get themselves out by swinging at a pitch out of the strike zone. Because, the stats show that when you throw strike one you get the hitter out 60% of the time. When you get ahead 0-2 that percentage jumps to 80%.
And this fact sticks out like a woolly mammoth at the museum. Pitchers who don't throw strikes…are on the endangered species list.