One of the more interesting Buckeyes back then because of the size of fight in the dog…and his ability to pitch all day… former closer Andrew Magno is now creating new interest with an outstanding season at Single-A West Michigan.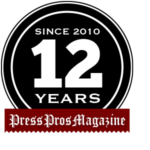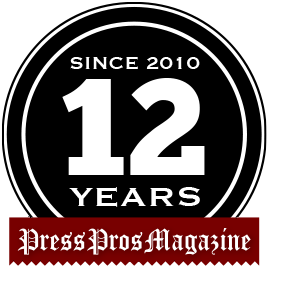 If you remember former Buckeyes closer Andrew Magno, he was always a memory-a-minute – for being as big as the task at hand.
No one created more excitement for the 27th out than the left-hander out of Dublin Scioto High School who burst on the scene in 2019 and pitched the Buckeyes to a late-season run that culminated in Omaha and the Big Ten Tournament championship.
Hardly the biggest guy on the roster, it seemed he could pitch all day long – first game of a doubleheader, second game – it didn't matter. He wanted the ball and he wanted the attention for closing games and getting the final out.
By the end of his junior season Coach Greg Beals characterized him as simply having a nose for winning…with a running fastball, in and out, and the sharp-breaking curve that made you respect the fastball. He didn't throw the hardest, but he worked fast – continuous attack mode.
Drafted by the Tigers in the 15th round of the draft that June, he's taken a couple of years to adjust to the 'job' of professional baseball now, the mental and physical wear-and-tear.
And currently? He's exactly how you saw him last, sawing off bats in the Midwest League with the West Michigan White Caps.
Some numbers: In 26 appearances this year (28 innings) as a closer, he's accumulated a 1-0 record, with 30 strikeouts while pitching to a 1.93 earned run average in the hitter-tough Midwest League.
More, he gave up just two runs in the month of April – those two on opening day and then went eight weeks before he gave up another.
No runs in May before he slacked a bit in June, surrendering 4 runs in 9.2 innings – a hint of mortality.
"I'm learning," he said Wednesday night at Day Air Ballpark in downtown Dayton. West Michigan is in town for a five-game set with the Dragons, but Wednesday's game was ultimately postponed due to a two-hour rain delay.
"This year has just been different from the previous two. I've made some changes. I don't run the ball down and away like I used to. I'm more on top of the ball now. My velocity is up and I'm able to throw the ball up in the zone with spin and rise. It's been a good pitch for me.
"I'm throwing more strikes, although I've had a stretch lately where I haven't. I'm more confident…because of the information I'm getting from the new guys in the farm system. They've been very open, whether it's scouting reports, or metrics, and I've been able to use that. No one has come to me yet and told me that I'm a 'prospect', because there's a lot of other guys drafted ahead of me who are doing well, too. But I've got a better idea about having a plan and just going out there and doing it."
He's immersed now in the business of baseball, where everyone takes notice. When a recent opportunity came to go to Triple-A Toledo for one game, one appearance, and one out they chose Magno…who handled that like he's handled the Midwest League this year – confidently. Maturely!
"I think that's an important part of being where I am," he adds. "You want to show that you can dominate the league you're in."
He came to Ohio State in 2017 out Dublin Scioto High School as a walk-on – no scholarship, and no promises. At 5'10" and 170 pounds he did not get the attention of coaches, or scouts, in comparison to the higher profiled starters Garrett Burhenn (presently a Tiger farmhand) and Seth Lonsway (now with the Giants organization). Throwing strikes, and consistency, was his achilles heel.
But on the opening week of his junior season in 2019 he suddenly became an issue out of the Buckeye bullpen that could no longer be overlooked. On three successive days, against Seton Hall and Florida Gulf Coast, he was given the ball with late-inning responsibility and consequences. He didn't disappoint.
In the finale of the four-game weekend he showed that nose for closing, pitching a scoreless ninth against the heart of the Gulf Coast batting order to preserve a 2-0 Buckeye shutout. It was a turning point in his matriculation as a top Division I closer.
And for the season he would end up as 'the man' out of the bullpen, throwing 64.2 innings, striking out 75 while compiling a 5-3 record with a 2.09 earned run average. Two weeks after the Buckeyes were eliminated from the NCAA regional in Nashville he was selected by the Tigers in the 15th round – the 442nd overall pick in the draft.
"That Gulf Coast game, and those three games were a turning point for me," he shared Wednesday. "It amounted to earning a spot where I was pitching more quality innings…more opportunities to pitch in games where it really mattered. And I've always enjoyed that."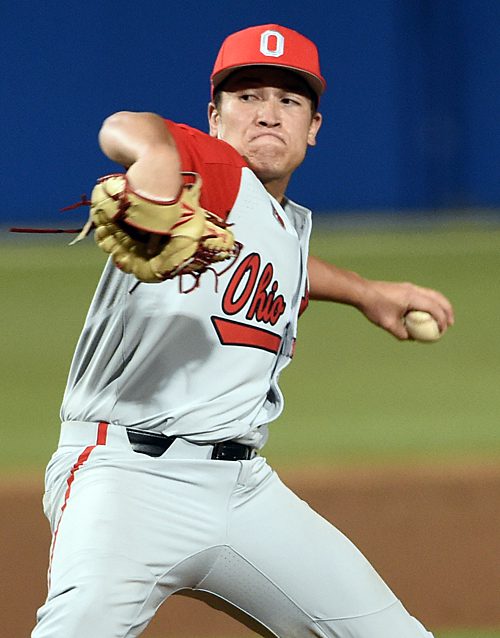 He's older now, and some of the boyishness gone that you might remember. Through some subtle changes in mechanics, and just being stronger, his velocity is now in the 92-94 range. The curve is still a relevant equalizer, and he's added a slider…a breaking pitch with more zip.
He's getting those quality innings (second on the West Michigan staff in appearances), just like the ones at Bill Davis Stadium, and he's taking it all in stride. Execution at this level means your stuff is equally effective at A, AA, AAA, or even the big leagues. At 24, the point is to become more efficient, consistent…and dependable.
If you can do that no one has to tell you that you're a prospect. The numbers tell the tale. The big club in Detroit is 34-47, eleven games back.
There's plenty of opportunity to pitch in games…where it really matters.