Money supposedly can't buy happiness, but it's clearly behind the happy face the Big Ten is putting on with its surprise addition of USC and UCLA.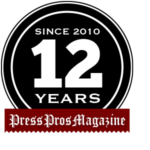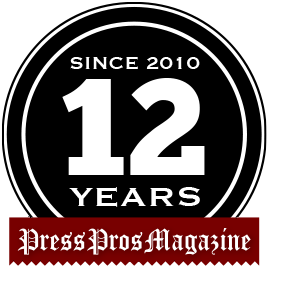 Columbus, OH – Blame nearly six decades of influence from a man who was first a soldier, then a farmer, then a machinist, and finally a master carpenter for the thought that first arose Thursday upon news that USC and UCLA were joining the Big Ten.
The urgency of a mission on the battlefield, a balky tractor that had to get the crops planted, a factory order demanding to be fulfilled, or an out-of-square door that still had to swing effortlessly on its hinges caused my father to often say, "It doesn't fit perfectly, but we'll have to make it work."
That's as good an explanation as any for why the Big Ten added two schools from Los Angeles to a league whose previous western-most outpost was Lincoln, Nebraska.
That's literally half a nation away (1,501 miles, to be exact), or three-quarters of one given the 2,245 miles between L.A. and the Ohio State campus.
The obvious justification for the Big Ten going Hollywood is money, that thing school administrators always contended was secondary to the "academic progress" of the "student-athlete" and "preparing them to go pro in something other than sports."
Now those bromides can retire, as can a few other oft-told lies whose fallacy has been exposed:
Remember the one about it being inappropriate to boo college athletes, because they aren't getting paid?
That's a hard sell now with star football players driving better cars than Fortune 500 CEOs.
Likewise, it's difficult to conjure sympathy for the poor college kid who supposedly can't even afford to take his girlfriend out for pizza.
He can't afford a pizza, but he's driving a $200,000 Mercedes?
And what about those teams who justified their weak non-conference schedules by claiming college football games just had to be lined up eight or 10 years into the future?
With UCLA and USC set to begin play as Big Ten members in just three years, ADs and coaches will have to find another way to spit in our face and convince us it's raining.
Before getting to why the Big Ten added USC and UCLA, and how the league can best make it work, may those of us who grew up in the Woody Hayes' era be permitted a moment to mourn another cherished aspect of our formative years that's being mercilessly memory-holed in the name of a naked cash grab?
Time was when nothing awoke the brain's sensory receptors in an Ohio mid-winter freeze like the televised images of the Buckeyes taking on USC in the Rose Bowl on New Year's Day.
The first college football game I ever remember watching was on my Aunt Phyllis' newly-purchased color television (there's color television???) on Jan. 1, 1969.
That's the day O.J. Simpson ran 80 yards for an early touchdown and 10-0 lead, causing Hayes to scream at his secondary coach, Lou Holtz, "Why did he run 80 yards for a touchdown?"
"Because," Holtz allegedly deadpanned, "that's as far as he needed to go."
Now, 54 years later, Big Ten Commissioner Kevin Warren had to run considerably farther to save face in the wake of the Southeastern Conference blind-siding him with the surprise announcement last summer that it would be adding Texas and Oklahoma.
Those two schools fit the Big Ten perfectly, no matter what Warren or any of the bootlicks propping up his feckless leadership of the league contend.
Texas and Oklahoma are, like most Big Ten schools, huge land-grant, public, research universities located in classic college towns. They fit the Big Ten geographically, academically, athletically and demographically much better than USC or UCLA.
But the Big Ten can certainly cite reasons like television markets and Association of American Universities' membership that makes the shoe-horning of USC and UCLA seem sensible.
If given its druthers, the Big Ten would much rather have had Texas and Oklahoma, but it was de-pantsed by their exit to the SEC and now has decided to shed all pretense about anything coming before the almighty dollar.
There's some refreshing candor in that, just as there's disquieting admiration for the sheer savagery of a lion pride devouring a water buffalo.
In this case, the water buffalo carcass is the vestige of the Pac 12, parts of which the Big Ten may allow to survive, since it could swallow the Seattle TV market by annexing the University of Washington, consume San Francisco by adding Stanford and digest Phoenix by grabbing Arizona State and Arizona.
That would yield a 20-team league, split into two 10-team divisions that, in football, at least, would never cross-over in scheduling until the respective division champs met in a post-season title game.
Throw Wisconsin, Minnesota, Iowa and Nebraska in with the six former Pac 12 schools in the West, leaving an Eastern Division of OSU, Michigan, Michigan State, Penn State, Indiana, Purdue, Illinois, Northwestern, Rutgers and Maryland.
What if Notre Dame wants in?
Well, that would be the perfect time for, "the talk," with Northwestern.
Sure, breaking up is hard to do because it would offend some sensibilities, but there's little place for sentiment and nostalgia in the name of progress.
That's if your idea of progress is taking the Rose Bowl's 5 p.m. New Year's Day kickoff…Traveler galloping down the sidelines…the USC Song Girls swinging their pom-poms….and turning it into just another October regular-season game.
Bruce Hooley hosts the Bruce Hooley Show from 11 a.m. to 1 p.m. on 94.5 FM in Dayton and 98.9 FM in Columbus.