The political division we're living through now is just the tip of the iceberg. Because if you went to a high school game in the past to get your mind off culture…you might not have a place to go in the future.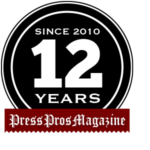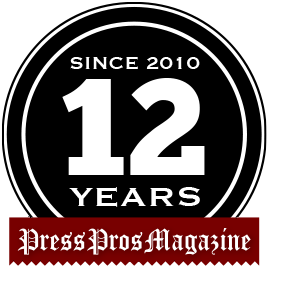 There was a time when people went to a baseball game just to get away – the comfort of enjoying three hours of atmosphere, a couple of hot dogs, and a beer…where cultural discord was as distant as east is from west.
No more, as it seems that on this independence weekend we're suffocating from our national issues rather than celebrating that one last thing that's always brought Americans together.
For instance, in the aftermath of Roe v. Wade being turned over by the Supreme Court last week, a contingent of Columbus Crew fans have since threatened a boycott of future games if Crew management doesn't come out with a public statement citing their position on the court's decision.
A soccer game? Because someone sitting in section 12, row 4, seat 20 wants to know that the organization is politically in line with the views of culture? To take a step beyond, will they want the person sitting next to them to support what they support?  Will there soon be a section for liberals and one for conservatives at a Buckeyes game? Otherwise, your experience is ruined?
And in the process of cleaning out some files last week I found a recent email from someone who took responsibility for his/her writing by identifying themselves as…Keepin' It Real. Not Dick, or Jane. Just…Keepin' It Real!
This person was writing about the recent OHSAA vote on whether NIL (name, image, and likeness) should be adopted by Ohio high schools so that standout athletes might benefit financially from their notoriety within the community.
As it was voted down, they wrote: "It's time these kids got there share…people going to the games and gettin' entertained and schools making money.  The OSHA makin' millions, and kids don't have food to eat, or a place to sleep, or good clothes and a decent car. Newspapers and television are gettin' money, 'cause I see the ads. It's time to pay up, or it's time for the kids to stay home and don't play. Need to send a message. Nothin' in life ain't free."
There's a lot wrong with the idea of having NIL in high schools – jealousy, community division, and more misunderstanding over the role of sports in public education than there already is.
As for Johnny gettin' his cut, how much of $6 is left after you pay the electric bill, security, and game officials?
As for nothin' to eat, how about adult responsibility for seeing that there's somethin' on the shelf?
A decent car? Who ever guaranteed that?
And despite all that's missing, I bet Johnny's got a cell phone.
As for entertainment, it's not exactly like paying to see Sinatra. And it used to be simple fun for kids…play the game and be with your friends afterwards for pizza and Cokes. When NIL is approved for high school (just a matter of time), it'll be pizza and Cokes with your accountant… to figure out how much your value went up after you scored a pair of touchdowns.
And wait until the accountant sends his bill, because…nothin' in life ain't free, of course!
And while we're keepin' it real, get ready out there in rural Ohio for the impact of the trans-gender argument soon to be made in Ohio schools.
It's there. It's coming as sure as Lia Thomas waiting for you in the pool.
Not if, but when…coaches at your school will be charged with much more than teaching the Wing-T and respect for the game. And the OHSAA will be the engine of change for the sake of being in step.
Net result: Tradition vs. progressive = division, litigation, and the unclear meaning of what a championship means. Records threatened, or dashed. A whole new division of athletes to represent the smallest of minorities?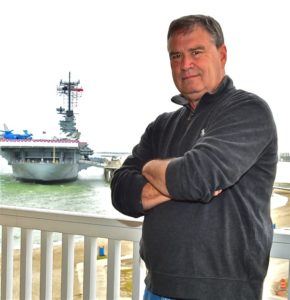 I've never watched a sporting event with a concern for political affiliation or position on an issue within society. I've never cared whether the Cincinnati Reds were Republican or Democrat. I went to see Bob Gibson pitch, not hear his views on voting rights.
I've never gone to see Elton John, or Tony Bennett, with concerns over their views on gun control. When 911 happened…I didn't watch baseball because I wanted to be reminded of what happened to America.  I watched the Mets play because I wanted to be comforted by America's pastime.
Stirring the pot, you think? Sensationalism? Can't happen in your world?
Then think about the culture of the day and deny that it's not already here. Participation over winning! Progressive! The rules fit the players, the opposite of how we once played.
Just keepin' it real!