Big Ten expansion with USC and UCLA is all about protecting and growing the conference brand, and it was important to add these universities before the SEC moved in and took them first.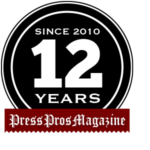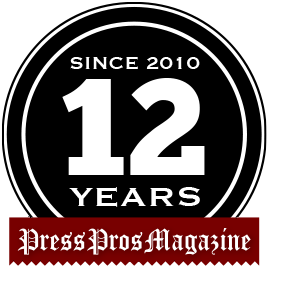 Columbus, OH – A nanosecond is one-billionth of a second, or the shortest amount of time, and it seemed it took that long for critics to wail and gnash their teeth that the University of Southern California and UCLA moving by torchlight in the middle of the night to move to the Big Ten is an immoral money grab.
Well, yeah, sure it is. Duh.
Gordon Gekko, the Michael Douglas character in the movie "Wallstreet'' who proclaimed that "greed is good,'' is alive and kicking on the Left Coast.
But money grubbing also is healthy in the Big Ten offices in Chicago, and within the administration buildings of each and every one of its member universities.
In the 2020-21 academic year, the Big Ten brought in $680 million in revenue, which was behind only the Southeastern Conference's $777.8 million.
Surely, the Big Ten would have been No. 1 in the money game as it was the year before had it permitted spectators to fill its football stadiums during the pandemic in 2020. The SEC opened its turnstiles and counted the money.
But, people, USC and UCLA being welcomed by the Big Ten is about a lot more than cash. It's also about power.
Just like that, the Big Ten will be carrying the biggest stick in intercollegiate sports.
The conference released a two-paragraph statement Thursday quoting commissioner Kevin Warren, with the most important seven words being that Big Ten chancellors and presidents "recognize the changing landscape of college athletics.''
Yes, this move reeks of what Texas and Oklahoma did to the Big 12 last summer when they also went the covert route and announced that they were bolting for the SEC on July 1, 2025.
Big 12 commissioner Bob Bowlsby looked like he was out of touch, but it was a brilliant move like the Great Train Robbery.
Just like Texas and Oklahoma did to the Big 12, USC and UCLA did to the Pac-12 in recognizing that the conference never could be a key player in football with the Big Ten and SEC.
With apologies to hoops, but this is all about football, the College Football Playoffs and television contracts and market share and fannies in seats.
You protect your athletic department. You protect your brand.
The bottom line: Had the Big Ten not acted swiftly in adding USC and UCLA, the SEC surely would have moved in to get them.
This is what Ohio State athletic director Gene Smith said Friday about this expansion to 16 teams:
"We were doing it for our needs. We're in a situation now where Kevin Warren has done a marvelous job of facilitating conversations with our television partners. This helps move the needle in that regard. It had nothing to do with Texas and Oklahoma, or us setting up mega-conferences for the future. It was about what the Big Ten needed. Our marketing and media rights opportunities along with the relationship with two institutions that fit us were too good to pass up.
"It was more about those things than it was about trying to compare it to the SEC. It certainly sets us up for the future with the College Football Playoff and whatever emerges there. Those outcomes are real. It certainly aligns us more with the SEC. That's an outcome. But that wasn't a driving force."
First-year Ohio State president Kristina Johnson said that expansion might not be over with.
What if the SEC, say, brings in Arizona, Arizona State from the Pac-12? Or maybe it goes after someone in the Atlantic Coast Conference such as Miami or Florida State or both?
The Big Ten could counter by adding Stanford, Cal, Oregon or Washington from the Pac-12 or North Carolina and Duke from the ACC.
"It's a little early to speculate,'' Johnson said. "I'd be surprised if this was the last move that's made nationally, but I think it's too early to tell right now."
There's also the big kahuna, Notre Dame.
The Irish have been protective of their independent status like a Canada goose is its goslings.
Yes, they are in the ACC, but they don't play a full conference football schedule. There are all those dollars from its football contract with NBC that it doesn't have to share.
Fox Sports and the Big Ten are negotiating a new contract that should absolutely blow out of the water the 10-year SEC contract with ESPN and ABC that will bring in an estimated $300 million per season beginning in 2024. The SEC's current deal with CBS, which was signed in 1996, brings in $55 million.
The Big Ten's television deal with Fox and ESPN/ABC has been bringing the conference $440 million per year.
Warren should give former commissioner Jim Delany is big pat on the back and a case of vintage wine for negotiating only a six-year contract rather than 10. Delany wanted to "get ahead'' of rivals from the SEC, ACC certainly sets us up for the future with the College Football Playoff and whatever emerges there. Those outcomes are real. It certainly aligns us more with the SEC. and Big 12 in the negotiating game. The SEC deal expires after this season and the Big 12's in 2025. The Pac-12 deal runs its course in 2024. The ACC's disastrous contract that shells out $240 million won't run its course until, egad, 2036.
Here's where the Big Ten's power comes in: It already has the first and second most populous cities in the United States in its footprint in New York (8.5 million population) and Chicago (2.7 million). Now, you add No. 2 Los Angeles (3.8 million).
The top SEC markets are No. 4 Houston, No. 7 San Antonio and No. 9 Dallas.
The Big Ten has a whole lot more television sets and streaming devices than the SEC.
"It provides two other schools with unbelievable pockets that frankly can carry some weight," Smith said. "Ohio State has been a program over the years that has been at the top of the pyramid in the Big Ten and carrying a significant amount of weight and the value of the Big Ten. Now we have two others who can contribute to that weight, and we're really excited about that. That's no disparagement to any other school. That's just reality."
Now, for the fun stuff.
Ohio State and Southern Cal have met seven times in the Rose Bowl. With the two being conference partners, expect them to play at least every other year. UCLA has been sleeping for quite some time, but it is excited about bringing the Buckeyes, Wolverines, Nittany Lions and Badgers to their home stadium, the Rose Bowl.
USC and UCLA have strengthened their football and men's and women's basketball brands. For years, they spoke about "East Coast bias'' because they were three time zones away, and they were right on the button.
Now, their games will be on prime time in two of the three largest cities in the country.
The Big Ten just smoked the ACC in basketball with this expansion. USC and UCLA are national heavyweights. Really, North Carolina and Duke have been carrying their league for decades. Yes, Virginia won a national championship in 2019, but that was an aberration.
Okay, but what's in it for Ohio State?
Football coach Ryan Day has been mining California since he was hired, and now every kid who can run a 4.4-second 40-yard dash or kill or protect the quarterback will think about giving the Buckeyes a look.
The same goes for basketball coach Chris Holtmann.
Those who whine about the good old days and geographical boundaries not being respected couldn't work for Gordon Gekko.
Greed is good if you want to power your entire athletic department off of football and so is clout when you walk into a room with the SEC.
This is a great move for USC, UCLA and the Big Ten.
The next moves should be to go after Duke and North Carolina.
That would bring the SEC to its knees.