Last week's coverage of Ohio State's hiring Bill Mosiello as head baseball coach brought a surprising number of observations about the culture of college and amateur baseball in Ohio and the Midwest.  Read, and consider for yourself.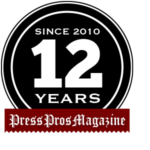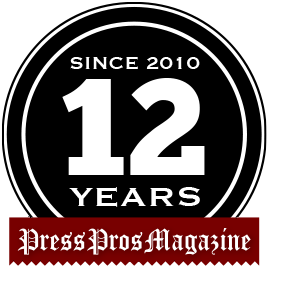 We didn't cover it when Greg Beals was hired as baseball coach at Ohio State back in 2011, so we can't compare the amount of response then to the amount we've gotten in the past week following the press conference announcing the hire of former TCU assistant Bill Mosiello.
But if there's an uptake in commitment to baseball interest proportionate to those who've written in since…it should be an interesting honeymoon.
"Great coverage by Press Pros, as always.  But you'll still be the only one writing about Buckeyes baseball next spring."  … Bill Delawder
"Mosiello will find out soon enough about baseball in the Big Ten.  Hope he brought some Thinsulate!"  … James Milhoan (via Facebook)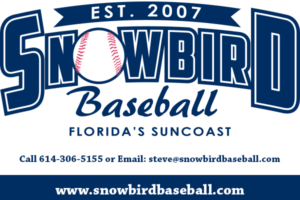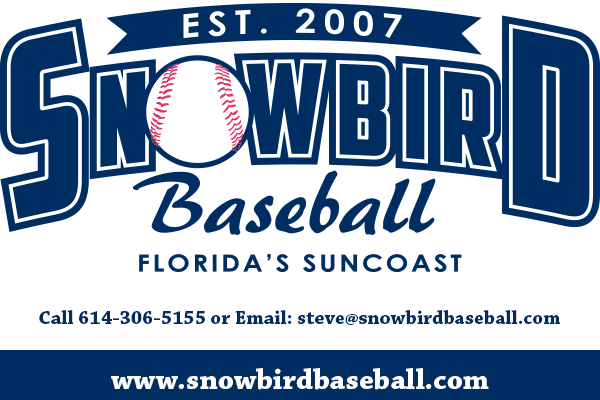 "Talk about recruiting?  Too many good kids leave the state (Schwarber), and too many others don't get looked at because they can't afford to play travel ball.  I listened to the press conference and heard him talk about the brand?  The 'brand' sits across the river and brings in $20 million on Saturdays." … Tim Butcher
"I can say with assurance that I will never charter a flight to watch Ohio State baseball on the road…and I'm pretty sure I won't sit in Bill Davis Stadium and freeze my ass off in April." … David Peterson
"I heard him say 'recruit nationally' and I'm already concerned.  A lot of talent already leaving the state of Ohio."  … Tom Killilea
"It sounds as though your eternal optimism is heating up, just like it was with Beals.  But the truth is what Clemson paid Bakich to pack his bags and ruin the Michigan program.  Sustainability?  No Big Ten school is going to pay that, or make that kind of commitment to baseball.  I'm sure Bakich couldn't wait to get out of Ann Arbor."  … Cory Sicich (via Facebook)
(Ed. Note:  Regarding optimism, you only have two choices,  Regarding reality, I sat through the same press conference that you listened to.  I heard him say he wouldn't take two years to get settled in and then make something happen.  I heard what he said about sustainability.  I heard what he said about recruiting, Midwest kids, and the Ohio State brand.  You have to say those things at a press conference or they'll have a car waiting to take you to the airport when you're done.  But the numbers don't lie.  It's not hard to understand.  Too many walks.  Too many errors.  Too many home runs.  Too many base-running mistakes.  I'm sure he sees these things, too.  Can he fix it?  Woody said you win with people, and I'm sure there'll be some new people.  Ohio State hit .283 last year.  That's good enough to win.  They pitched 6.51 (earned run average).  That's not good enough to win.  Here's what interests me. These are kids, and I want to see how he teaches, communicates.  I might learn something, personally.  After all, we can all get better at what we do.)
"It was time for a change, but who can change the reality about baseball in the Big Ten?  I look at the CWS and see five teams from the SEC.  Only one is from the Midwest.  If teams from the north are ever going to be relevant something has to change with the baseball season to level the field.  To believe something else is insanity."  … Tim Courtney
"Ohio State won the national title in 1966, and since that time every team that's won has either come from the south or the west coast."  … Scot Casey
(Ed. Note:  Two exceptions…Wichita State and Oklahoma.  But I'm always reminded of the human spirit when I hear coaches preach about doing what's best for baseball (in this case college baseball), and then refuse to vote for change that would move the season back a month.  It's called advantage, and they ain't givin' it up.)
"Frankly, if it wasn't for reading Press Pros no one would know that Ohio State plays baseball.  #PriorityforbaseballintheBigTen."  … Gary Snyder  (Columbus)
"Compliments on writing the truth (The Exit Interview, May 27).  Shocked that Beals was let go for his record, when he made the NCAA tournament three times in five years.  He didn't win, but neither has Chris Holtmann and he gets a contract extension.  First-time writer.  Love your work."  … Daniel Besecker
(Ed. Note:  For the sake of truth…Chris Holtmann has been at Ohio State for five years and has advanced to the second round of the NCAA tournament three times in those five years (3-4).  Beals got to the NCAA regional tournament three times in twelve years and had a record of 2-6.)
"Compliments to Press Pros for supporting amateur baseball the way you do.  It's an important message about something slipping away because of cost and competition for kids' participation with other sports.  The way you do it is something you don't see anywhere else."  … Gary Criswell (Via Facebook)
(Ed. Note:  What was that line from Jerry MaGuire? If baseball made as much money as football it wouldn't be slipping away.)