A Press Pros reader brought it to my attention this week…that if you can't change the weather for the sake of baseball in cold, wet Ohio springs…skip it altogether with people who can provide a convenient and organized alternative.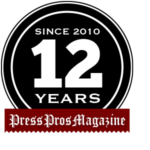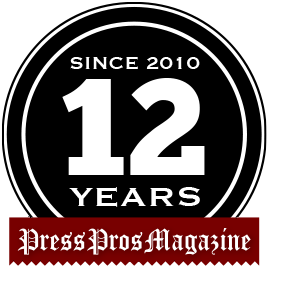 When I was in Cincinnati last week watching summer baseball at the Midland Complex, a reader of the Press Pros site recognized me and without provocation brought up my past opinions on trying to play high school baseball in Ohio's cold, wet, spring weather.
"I read what you write about changing the baseball season,"  he added.  "And I like it that you 'call out' the OHSAA.  It's hard, and unfair to play baseball here in April.  I agree that they recognize the problem and choose to do nothing about it.
"I also believe that if they did push the season back just three weeks that we'd all adjust and see that it is a good thing for kids."
He continued.
"But I wondered if you've ever thought about getting out of Ohio…someplace to play in better weather?  Everyone has a spring break, and if people are serious about playing in better weather…why not write about the options?"
In other words, if you can't change the climate, change the geography.
The irony of his suggestion struck me.  For years now former Shelby County resident, coach, and long-time high school and college umpire Steve Partington has done just that.  If you follow Ohio State baseball on Press Pros, you've no doubt seen the ads for Snowbird Baseball (www.snowbirdbaseball.com)…and that's Partington and executive associate Ben Ernst, of Dublin, who operate out of Port Charlotte, on Florida's west coach.  Partington and Ernst offer February and March training facilities for college programs like Ohio State to come down and play for a couple of weeks in sunny, 80-degree climate.
But beginning next spring they're expanding the opportunity to Ohio high schools who can have the same great weather, valuable training time every day, play as many games as is practicable against other teams from Ohio or local Florida schools…and even have the experience  of playing a game in one of the nearby major parks that house the Tampa Bay Rays and the Atlanta Braves.  It's the ultimate in 'one-stop shopping' for a great week of high school baseball training and experience.
"It's something that kids would remember for the rest of their lives,"  says Partington.  "Great weather, good baseball, and the chance to play on a big league field.  Even if they play on the training fields were the Buckeyes and other colleges play…those fields are better than they'll have at home, or facilities farther north between Ohio and here.  The weather and conditions are going to be dependable.
"And there's no issue with scheduling games. They can plan to play other Ohio teams, or local Florida schools that would love to have someone different from Ohio to play.  Umpires are available.  And it's all contained in one package – plenty of lodging options, restaurants, practice time, and game competition.  It's one-stop shopping for high school baseball."
This is not a new concept by any means.  For years now schools that I personally know – Tipp City and Toledo Ottawa Hills – and others from central Ohio have gone into the Carolinas, Georgia, and Florida during spring break to practice and scrimmage in good weather to prepare for their season when they get back home.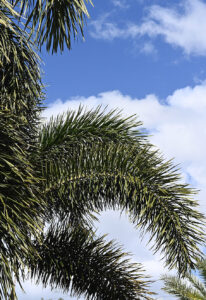 "The problem is that you can go to Myrtle Beach, or Georgia in March and still have 40-degree weather,"  says Ernst.  "If you come to Port Charlotte you're guaranteed to have 80-degree weather at that time of year.  It's an opportunity we'd like to make people aware of…so they can contact us now and plan."
From personal experience, everything is centrally located and convenient. – everything you go to Florida for, plus baseball. And it's not hard to reach.  The Port Charlotte complex is located just south of Sarasota, and north of Fort Myers.  To learn more, click on the Snowbird Baseball link above, or the ad at the bottom of this page.
For information on pricing and availability you can contact Partington by phone at 614-306-5155.
Play baseball in better weather next spring without dugout heaters or Thinsulate.  Chances are, you're going to find others doing the same thing.