Bill Mosiello made it clear in his first words to Buckeye media Tuesday…he won't take two years to settle in, and he's totally committed to make the most of a job he's anticipated for 30 years.  But there's more to winning at this level than 'want to'.  Lots more!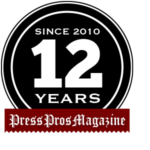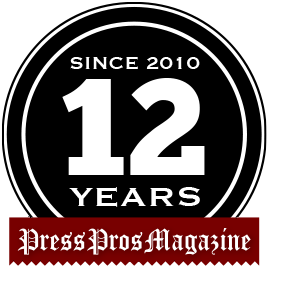 Bill Mosiello made his first appearance as the new Ohio State baseball coach Tuesday morning before the assembled media at the Covelli Center.
Hired last week after a three week national search by Ohio State Associate Athletic Director Shaun Richard, Mosiello had spent the previous nine years (2013-'22) as the associate head coach at Texas Christian, and prior to that…as an assistant at Tennessee, Ole Miss, Southern Cal, Oklahoma, and Arizona State.
Along with the above…two stints in professional baseball as a manager in the New York Yankees and Los Angeles Angels organizations, where Mike Trout and Robinson Cano  learned to be future hall-of-famers through his tutelage.
Under the heading of 'what have you done lately?'… Reds left-hander Nick Lodolo was a first-round choice out of the TCU system in 2019.
Assigned to coach hitting at the Fort Worth school, the Horned Frogs have been one of college baseball's most potent offenses over the past nine years.
A cherry on top? TCU made four straight CWS (College World Series) appearances after Mosiello's hire in 2013 (2014-'17). So, he doesn't come to Columbus as the fifth Buckeyes coach in 71 years without a considerable resume' and list of references.
He said all the right things…about winning, commitment, the pride of being a Buckeye – the prestige of representing Ohio State University and adding to its athletic legacy.
He assured that no stone would go unturned in their efforts to bring the best talent to campus…and keep the best talent from leaving the state of Ohio.  He stressed the advantage of the Ohio State brand, and 'selecting' the best recruits, not just pot luck.
"These kids tell you…they all want to be Buckeyes,"  he said.  But they need to get the right ones.
Baseball would be played the right way, and with the character and brotherhood that his predecessor, Greg Beals, emphasized in his twelve years as coach.
"I was impressed,"  said incoming freshman pitcher Landon Price, from Van Wert, Ohio.  "I've talked to him a couple of times, and I think he's going to be a good guy to play for.  I'm excited."
Reiterating…he said all the right things – played all the right notes – to those who will only be back if his promises pan out. Because, such is the priority of baseball coverage in the Big Ten.
The Dispatch hasn't shown up for Buckeye baseball games since Mark Znidar retired, and local television shows up on a slow news day.
But Mosiello admitted…why would you show up to see bad baseball? Or up-and-down baseball? He must have mentioned 'sustainability' a dozen times.
All the right things…but there was a detectable overtone to Bill Mosiello's statements, sounding beyond the harmony of his words. There's little question that winning baseball is doable, that the right players are attainable, and that winning WILL be a priority on his watch. But he doesn't expect to be the only person watching.
It takes more than good intentions to win big at this level – as big as the appetite for Ohio State.  And that commitment includes finances above and beyond an athletic budget to provide that winning edge. There've been at least 1,000 play baseball at Ohio State since 1881; and in the modern era probably half that many. Yet, the percentage of active contributing members of the Buckeye Diamond Club (the official boosters of OSU baseball) is embarrassing small.
What is a winning edge in college baseball?
Mosiello is accustomed to baseball where fans and boosters actually charter flights to attend road games – part of the difference in 'wanting' to win, and 'willing' to win, he explained Tuesday.
If there's a road trip of more than three hours, there's never any question about whether the team goes by bus or by plane.
Home games draw more than 500 people – a lot more! TCU averaged about 4,500 per game this spring – 7,300 in a rivalry game with Texas.
And all 56 games, including non-conference games in February and March, are broadcast.
This borders on marketing, of course, and fundraisers and golf outings are sold out, with a waiting list.  And proceeds are in the five-figure range…not four!
Erik Bakich got a reported $1.25 million to leave Michigan and coach baseball at Clemson last week. Shaun Richard, who hired Mosiello, made it clear…no Big Ten school is going to chase that kind of salary.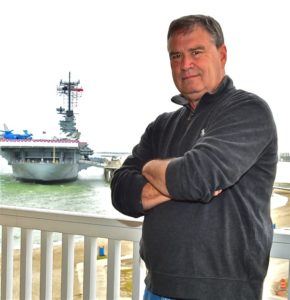 But if it takes a village to raise a child, so, too, it takes one to sustain a winning baseball program. Those sellout crowds you see during the NCAA tournament and the World Series…are not locals from Omaha.
Bottom line, Bill Mosiello made his case, and made it clearly. It's not rocket science to win baseball games and his intent is to take this program to new heights.
But he's accustomed to a community that appreciates the effort – something more than face tattoos and that buckeye necklace you wear for the Michigan game in November. And something more than nostalgia!  Gene Smith and Ryan Day made it pretty clear last week…the price of poker if you want winning football.
For the snipers on social media, your time is now nigh.
It doesn't take nearly that much for baseball!