Ohio State plays Notre Dame in its season opener, but that's not why Ryan Day is telling Columbus businesses that if they want the Buckeyes to finish No. 1, he needs those businesses to, " 'Pay' like a champion today."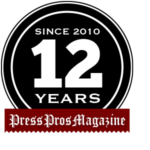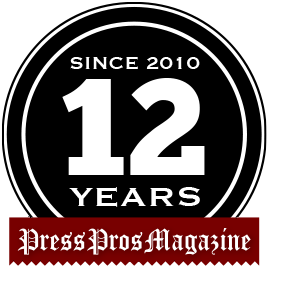 Columbus, OH – There's an old story about an out-of-town businessman who walks into his hotel bar and sits down next to a fetching 20-year-old woman in a cocktail dress.
They exchange small-talk for a few minutes before the businessman asks, "Would you sleep with me for $10,000?"
The woman nods, discreetly, but affirmatively.
"How about for $20?" he counters.
Indignant, the woman snorts, "What do you think I am, a prostitute?"
"Honey," the businessman says, "we've already established what you are. Right now, we're just negotiating the price."
I think of that story every time I hear a college coach or athletic director position their stance on Name, Image and Likeness compensation for athletes at their school as more noble or above board than the low-down dirty dealing going on over at their league rival.
I don't care if it's Nick Saban and Alabama talking about Jimbo Fisher and Texas A&M or Ohio State coach Ryan Day and his AD, Gene Smith, framing OSU's NIL efforts as charitable, altruistic or good business practices.
We all know what you are, boys, and we'd swallow it a whole lot easier if you'd just admit to being pimps instead of trying to convince us you're marketing liaisons.
Just a little over two weeks ago at Ohio State, Day and Smith gathered about 100 local businessmen in a room and guesstimated it will take $13 million in annual NIL compensation for OSU to hold its football roster together.
That's $150,000 per-player on an 85-man roster, or $300,000 per-player if restricting payments only to starters and backups on the two-deep.
"One phone call, and they're out the door," Day said of rival schools poaching his players. "We cannot let that happen at Ohio State. I'm not trying to sound the alarm, I'm just trying to be transparent about what we're dealing with."
Day is a really good college football coach, likely one of the Top 5 in the country.
For that, he is paid north of $9 million annually.
I don't believe for one second that he's really one phone call away from losing anyone of great significance on his roster, because leaving Day means leaving behind his expert coaching skills that virtually assure star players of instant NFL millions.
Maybe Day got caught up in the moment. Maybe he sees ghosts where none exist. Or maybe it's necessary to be that paranoid in the world of big-time college football to be a perennial playoff contender.
I just know this…it takes a particularly tone-deaf level of hubris to stand in front of a room full of people making far less than you do and put the squeeze on them to pay more to maintain a football program that has almost zero direct benefit to them.
Oh, but here's where Smith, OSU's north-of-$2-million-a-year AD, steps in to assure everyone that the $13-million annual beg isn't a self-serving request at all.
It's really a bargain for those businesses.
No, really. It is.
You see, at OSU, you're not paying just so barely 20-somethings can drive luxury vehicles the average working stiff will never be able to afford. You're paying for "corporate ambassadors….product endorsers…social media influencers" and providing "internship and educational opportunities."
Feel better now?
Years ago, while working in sports radio in Columbus, I watched an OSU football player fresh off a season the likes of which few players ever approach attempt to cut his first commercial for a local luxury car dealer.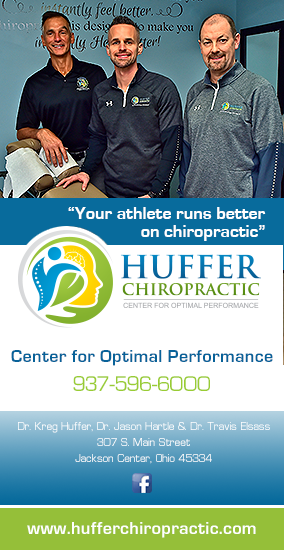 After two and one-half hours, the weary sound engineer gave up on producing anything that came off as believable or relatable.
Those are must-have qualities for effective endorsers, and no college football player shilling for a $200,000 luxury vehicle or the 501c3 of his choice can offer either of those characteristics.
Why?
Because everyone knows that no matter what he's pushing, he's pushing it solely to make everything legal that used to be illegal in college athletics.
This isn't a complaint against players getting paid. C.J. Stroud is infinitely more indispensable to Ohio State than Gene Smith, so if Smith is going to make $2 million annually, Stroud can't be paid too much.
But two things can be true at the same time.
It's possible to be OK with Stroud cashing in on his status as OSU's quarterback and also believe that it diminishes college sports when Day estimates it will take $2 million annually to keep a starting QB content.
Anyone with half a brain – which exempts NCAA officials and college athletic administrators who knew this day was coming and did absolutely nothing to establish sensible guardrails – should understand how this arrangement permanently changes college sports.
First, forget the quaint notion that it's intemperate to boo college players.
That argument always boiled down to them not getting paid. Now, some are getting paid a lot more than the fans who cheer for them.
If you're getting paid like a pro, you get to be treated like a pro, so no whining when the fan who shelled out $100 for the tank of gas to get from home to OSU and back lights you up for dropping a pass or missing a tackle.
Second, no coach can ever complain about being fired after one bad season. 
When you put a price tag on what it takes to compete, and that price tag gets met, expectations automatically follow. And so do the consequences for failure to meet those expectations.
I expect an announcement any day that businesses have not only met, but far exceeded Day's $13-million annual NIL ask.
That will spare the Buckeyes from having to get down in the mud like those other schools that simply pay kids because they're great football players.
"Unscrupulous characters are good at what they do," Smith said at he and Day's tandem NIL event. "It's always been that way."
It sure has.
Bruce Hooley hosts The Bruce Hooley Show from 11 a.m. to 1 p.m. on 94.5 FM in Dayton and 98.9 FM in Columbus and is the host of the We Tackle Life podcast on iTunes and GooglePlay.