With appreciation for those who welcomed us, and who made it happen, we could not have enjoyed baseball more than what we wrote about in this past weekend's Craig Stammen Classic.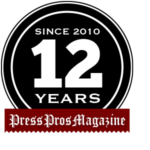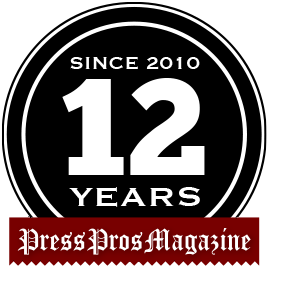 I'm about to reveal one of life's great secrets to those who will never get it…the importance of small communities, core values, and the patience for letting life run its course.
Another Stammen Little League Classic came and went over the weekend, and in a word…it was 'FUN', like it always is.
Fun for the kids.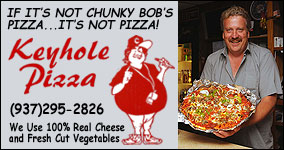 Fun for families.
And fun for the Versailles Youth Baseball committee who worked from sunrise to sunset to dot the t's and cross the i's.  I know (or met) a few of them, and their hearts are in the right place – Scott Ward, Chad Treon, Bernie Knapke, Matt Heitkamp, and others.  Flipping burgers or running a rake and bucket, their involvement made it another successful weekend outside the beltways…something that many haven't figured out.
James wrote from central Ohio:  "Must have been a slow week if you do dedicate that much to Little League baseball."
It's a matter of perspective, James.  Is it a slow day on the Ohio State sites when they dedicate a page to a football recruit just making an official visit?  But I understand why you think that way.  We're all being conditioned to believe that less is less, compared to the drama of waiting to hear where Florida high school receiver Carnell Tate is going to play college football.
But people outside west-central Ohio also wonder how the tiny MAC and the Shelby County League schools remain competitive in all sports on an annual basis, and there's a reason – a number of them, actually.  Russia, Fort Loramie, Minster and Coldwater have won 9 titles in baseball alone since 2007, and here's another letter received that might help them understand:
"Without a doubt, one of your best articles. Down here in Florida the emphasis is on $$$. It's all about fielding the best possible players to compete all over the U.S. and beyond. Many less-advantaged youth are left out because their families can't afford the big bucks. The Stammen event has it right. Keep up the good work."  –  Keith Brooks (via Facebook)

Competition is great, and you do get better by playing good competition.  But that doesn't replace the advantage of kids growing up together, playing together, learning from each other, and progressing confidently in their own element, and at their own pace.  And last weekend's event is not an isolated thought.  There'll be another one this weekend in St. Henry, and an even bigger one (both baseball and softball) next month in Minster.
From Jim Roth, in Piqua:
"Your June 17th article on community baseball hit the nail on the head. I still believe in local baseball and remember when everyone played at home. I read an article about a high school player that came home from school everyday and hit for an hour, then a second coach worked with him on fielding for an hour. On the weekends he was flown to a team on either coast to play and then returned home. What a life for a kid.  And what kind of friends did he have growing up."  –  Jim
One more:
"It's nice that your photos makes those little guys look like ballplayers.  Another example of something they can be proud of and remember.  Good job!"  – Brad Wehrling
Keith Brooks figured it out.  The Stammen event does have it right!
New Press Pros site will debut on June 29…..
A couple of months ago we leaked it here that a new Press Pros site will appear over the summer, and prior to the fall high school sports season.
We can tell you now that the site is in its finishing stages, and will debut on June 29th.
This is long overdue, by the way, but something we waited on in order to get a better idea about a future vision for the site.  Now we can tell you that among the updates:  1)  faster, 2) bigger photos, 3) expanded video platform, 4) more secure, 5) more marketing options, and 6) mobile friendly.  There are other things more subtle, but one huge advantage you'll notice is the resolution on 5K monitors.  Along with the other updates in electronics, the visual impact is very impressive.
Nothing changes as to navigating the site…it's just a better result when you get there.
The Marketing Essentials group (https://mktgessentials.com), in New Bremen, has it right, too!