Those five hundred grade school and junior high boys playing Little League baseball in Versailles this weekend are worth their wait in gold to the future of baseball, and in particular…baseball in your hometown.  We explain why.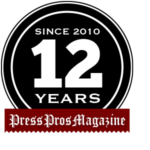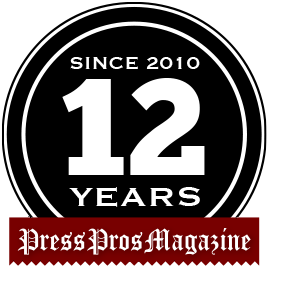 Versailles, OH – A friend from Darke County asked me this week about the Craig Stammen Little League Classic – if we'd be there to cover it, and then added…"I imagine Little League baseball is a big letdown for you after doing the state high school tournament and Ohio State baseball all spring?"  he asked.
"Quite the contrary,"  I answered.  "It might be the most important baseball we cover all year."  Versailles this week, St. Henry next week, and Minster next month.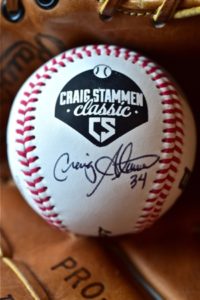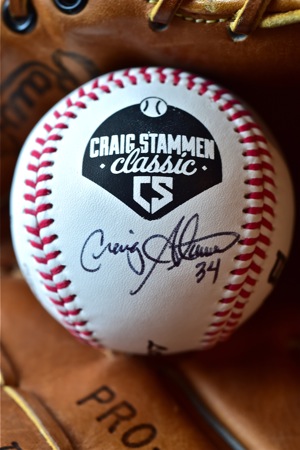 "How do you mean?"  he asked.
Let me explain.
The kids who will play over the next month in these Little League tourneys – from Russia, Versailles, St. Henry, Coldwater, Fort Loramie, Troy, Ansonia, Minster, New Bremen, et. al. – are unique because they've grown up together, bonded together, learned together, and perhaps more importantly…where baseball is concerned they've learned from each other.
They support each other in school, in sports, and socially.  They're patient with each other, because they're taught that at home.  Friendship and fellowship are one and the same.  And how that pays dividends is because no two kids learn at the same rate, or mature at the same pace, in anything they do.  And why is that so important in the modern culture of baseball?
Because travel, or 'elite', baseball has become the dominant culture of amateur baseball.  The competition is better, say organizers of teams called 'Prospects', and 'Elites', which promote themselves as developers of teenage athletes to play baseball at the collegiate level.  And I agree…the competition is better, and competition is good with everything.
But 'elite' baseball is based upon plucking the best athletes from communities – three from here, four from there – and putting them with the best three or four from four or five other communities.  But by doing that they leave too many average, or less-than-average players behind who become discouraged because no one wants them, or because they can't afford $1,500 to play and travel with the accelerated crowd.  Those left behind suddenly have no one to play with back at home…someone who's better who they learn from at their own pace – to throw harder, catch better, observe how someone else plays while elevating their own skills.
This was the beauty of Jim Hardman's old summer 'baseball school' at then Fountain Park, in Piqua.  Every day at 10 am he would have as many as fifty boys show up to hit, throw, field ground balls, and shag in the outfield.  No one realized at the time, but the slow kids were learning by osmosis from the fast kids – the better kids.  It was natural, it wasn't forced, and out of all of that several late bloomers would become good high school baseball players for Hardman by the time they were juniors and seniors.  This happened because they learned through friends and the fellowship of baseball.  That's disappearing, and disappearing quickly with travel baseball.
It's what's happening this weekend at the Stammen Classic, here in Versailles.  Kids who are growing up together, and learning together through age 14.  Naturally, some will go one to be better than others.  But just as importantly, those who aren't standouts will cling to the culture of baseball, to those friendships, and that team experience that they wouldn't have had had they dropped out of baseball altogether.
Let me share another example.  Most of you are familiar with Tom Seaver, the hall of fame pitcher from the New York Mets, the Reds, White Sox and Red Sox.  Seaver won 311 games in the big leagues, was Rookie of The Year, a Cy Young winner, and when he entered baseball's hall of fame in 1992 he received the 4th highest voting percentage of all-time, trailing on Mariano Rivera, Derek Jeter, and Ken Griffey, Jr.
Yet, when he was a high school player in California Tom Seaver could not make the varsity team as a junior pitcher at Fresno High School.  At that time he was 5'9″, weighed 165 pounds, and was considered a 'cunny-thumber' – a junkball pitcher.  It wasn't until his final year that he made the team, and even then got by because he had developed near-perfect control.  He barely threw 80 miles per hour, but Tom Seaver would become…one of baseball's most famous 'late-bloomers'.
He wanted to attend USC, tried to walk on to the baseball team, but in a tryout Coach Rod Dedeaux told him that he might eventually "earn" a scholarship, but only if he proved himself by pitching in a summer league in Anchorage, Alaska.  Needing a scholarship to cover the high tuition at USC, he went to Alaska, lit up the league that summer, and returned to campus to receive a whopping scholarship sum of $1,200.
He continued to develop, and saw his fastball velocity improve from 80 to 89 miles per hour in the span of 18 months.  Still, he was considered an average college pitcher by USC standards, and as a pre-dental student at USC most scouts passed him over and wished him luck with a career of fixing teeth.
But by his senior season in 1965 he had become USC's best pitcher and was ultimately signed by the Atlanta Braves in the secondary phase of that year's draft.  A year later he was picked up by the Mets, and three years later he pitched the Mets to the 1969 World Championship.
Seaver's story is the example of the ultimate late-bloomer – that kid whose body eventually grew to match the size of his dream.  It doesn't happen for everyone, but it doesn't have to.  What's important is that the 'tweeners' and the late-bloomers are encouraged to play.  That, and it's important that someone pays attention.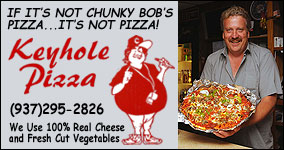 Which is why I answered that covering this weekend might be more important than covering the state tournament, or even the Big Ten tournament.
Is there a Tom Seaver here?  I don't know, but once upon a time there was a Craig Stammen, and these kids know that.
Thanks to him, and a chance to play, that's all the incentive they need.