TCU assistant head coach Bill Mosiello became the fifth head coach in the modern era of Ohio State baseball Wednesday after what associate athletic director Shaun Richard called a diligent search.  He makes quite the first impression.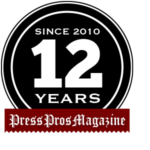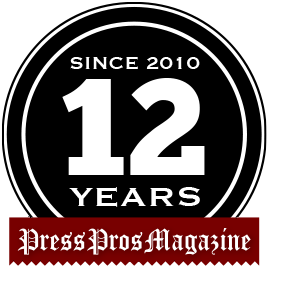 When he called from Fort Worth Thursday afternoon it was obvious that new Buckeyes baseball coach Bill Mosiello (pronounced Mo-zee-ello) had done a lot of talking since agreeing to terms with Ohio State the day before.
There was more than the usual coaching rasp in his voice.  At times he was hard to hear.  The previous twenty four hours had been exciting – taxing.
"I'm excited to be the coach of Ohio State baseball,"  he said.  "I grew up in southern California, Orange County, but I guess you could say Ohio State has always been a team I followed.
"They were my football team when I grew up – Art Schlichter and Jim Karsatos.  My favorite teams were always something out of the ordinary.  It was not the Dodgers, the Reds were my team back then – George Foster, Pete Rose, Ray Knight and Johnny Bench.  I followed the Big Red Machine for a lot of years."
Now, the Buckeyes are 'his' team as Mosiello becomes the fifth Ohio State head coach in the modern era of Buckeye baseball (since 1951), following Marty Karow, Dick Finn, Bob Todd, and Greg Beals.
The search, in the words of Associate Athletic Director Shaun Richard, was diligent following the dismissal of Greg Beals as head coach on May 23 – a whirlwind three weeks of suggestions, fact checking, phone calls, and those fortunate to actually interview.  In the end, Richard declares…"we got our man".
"At the end of the day Bill was our guy,"  said Richard by phone earlier today.  "We were excited about his enthusiasm, and the passion he's going to bring to this program.  I talked to a ton of people through this process…and Bill [Mosiello] is our guy.  Everybody and their brother knows somebody who knows somebody who's a coach that would be perfect for the job, and I tried to talk to almost every single person.  There were people who probably were good fits for this program.  But at the end of the day…Bill's our guy."
Who's Bill Mosiello?
Born in Orange County, California he grew up as a catcher…played and graduated from Fresno State in 1986.  Following graduation, he immediately started coach at nearby Cerritos College, where he won titles quickly in the South Coast Conference (Junior College), two California state junior college championships within four years.
From there he moved to Cal-State Fullerton and Augie Garrido's staff, experiencing the NCAA College World Series in 1992.
Then to the SEC, and the University of Tennessee, where the Vols won back-to-back SEC titles in 1993 and '94.  Mosiello was their recruiting coordinator.
There was time spent as an assistant with Arizona State, Southern Cal, Oklahoma, and Mississippi.
He spent time in professional baseball, joining the Angels organization in 2009, spending his first two seasons as the manager of the single-A Cedar Rapids Kernels. Mosiello owns a career managerial record of 383-294 (.566) in the minor leagues, including his two years at Cedar Rapids and parts of three seasons in the New York Yankees organization from 2004-06.
Among his impressive professional proteges' – Mike Trout, who he managed for two years while with the Angels…and current Cincinnati Reds pitcher, Nick Lodolo, who he coached at TCU before being drafted in the first round (7th, overall) in the 2019 MLB draft.  And, there are about 75 more, including Todd Helton, R.A. Dickey, and Robinson Cano.
In 2013 he joined Jim Schlossnagle at TCU as the assistant head coach, where the respected Schlossnagle dubbed him as "…clearly the best baseball mind I've been around in 28 years coaching."  Within a year he made his presence felt, helping guide the Horned Frogs to four consecutive appearances in the College World Series (2014-'17).  A renowned hitting coach among his peers, TCU has been one of the best hitting teams in college baseball over the past eight seasons.
Like the old Johnny Cash song…Mosiello has been everywhere, done everything, and yet, Ohio State is his first head coaching position in college baseball.
"I am incredibly excited to lead the Ohio State baseball program," he said in a statement released Thursday morning. "I have been blessed to have had a lot of great experiences throughout my career, and the opportunity to come to a prestigious school like Ohio State and work with tremendous student-athletes and their staff is something I'm truly excited about."
What's he know about Ohio State and Big Ten baseball from previous references?
"They (Ohio State) have had good players and good teams in the past,"  he said over the phone.  "The thing that intrigues me about the Big Ten is that Iowa is good for a year, Michigan's been good, Illinois was good for a year, and Indiana had a good run for a couple of years.  No one's been able to sustain things."
Which I got the impression was exciting for Mosiello.  In his impressive list of past challenges…sustainability is obviously one of 'em.
He met the Ohio State players by zoom meeting on Wednesday, and admitted, "I don't know how that went.  I guess you'd have to asked them.  I said what I wanted to say, but I'm a guy who wants to look in their eyes – have them look me in the eye – and I didn't want yesterday to steal the thunder from my first meeting with them the day before school starts.  We don't have everyone in here yet for next year, there's a lot to be done, and I know almost zero about the roster.  I don't know how many righthand hitters, lefthand hitters, we have.  That's stuff I have to find out – what our needs are.
"I want the kids to understand what they're getting into.  I want to meet with as many as I possibly can.  I want to get a feel for them.  I want them to have the vision I have.  If they want to go into the portal…that opens up spots for kids we can bring in.  I wasn't afraid to move across the country because I have a lot of contacts – hundreds of phone calls from people who have a third baseman, a shortstop, and that's exciting.  That's comforting.
But he does have a sense for recruiting, and Ohio high school baseball.
"I know there's a lot of great players,"  he said.  "In fact we have a couple on the TCU roster right now from there (Logan Maxwell, Lima Shawnee and Owen Blackledge, Canton Hoover).  I've always had great appreciation for the area, and I know some of the PBR (Prep Baseball Report) coaches, but we'll get that going once I get my staff together.  I'm excited about it.  I understand that [players] have been going out of state for a while, and that's not a good thing."
I was told prior to the call that he was interesting, personable, and loved to talk baseball.  In fact, his voice almost gave out – too interesting, too personable, and too much baseball over the previous 24 ours.
We finished with some quick one-liners:
His favorite movie:  "I'm a movie guy,"  he answered.  "That would be Miracle, with Kurt Russell (the 2004 film about the 1980 US Olympic hockey team).
Favorite music to listen to:  "I'm a 70s on 7 guy.  Earth, Wind, and Fire."
Most memorable personality in baseball:  "Pete Rose.  He'd say I'm going to get three hits and go do it.  Mike Trout is the best player in a generation, my favorite in major league baseball today.  Humble guy who plays the game the right way."
Most memorable moment in baseball history:  "I'm not a guy for minutia that much, something like Bobby Thomson's home run; but Kirk Gibson's home run in the '88 series stands out to me, off an Eckersley slider."
A stirrups guy, or the way they currently wear socks?:  "Well, if we're wearing our pants up we'll be wearing stirrups.  If we're not wearing them up the guys can wear whatever they want.  I'm a structure guy, but I like to give them some freedom, too.  I'm enough old school that if you're wearing your pants up I think stirrups look good."
I learned a lot about Mosiello in 15 minutes, but to borrow from what he said about first meetings on zoom…you want to look people in the eye.  You want them to look you in the eye.
My impression?  Serious about winning.  Serious about being a Buckeye.  He's serious about building on his reputation – adding to the prestige of Ohio State University.
Concerns about first-year head coaches?  How soon you forget. There is a man by the name of Hubert Davis who replaced Roy Williams last season at North Carolina and won a Final Four semifinal in April over Mike Krzyzewski and Duke before losing to Kansas in the national championship game.
And there's a reason why his voice was tired when I talked to him.  The reputation is at stake – hit the ground running.  My bet…he's already made a lot of calls.
We'll know soon enough if the Buckeyes got their man!