A decade later, the annual Craig Stammen amateur baseball 'Classic' is providing a return on an unusual investment.  Show kids that playing baseball can lead to things you can't get any other way.  Read about the latest example.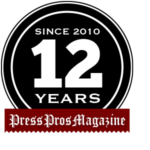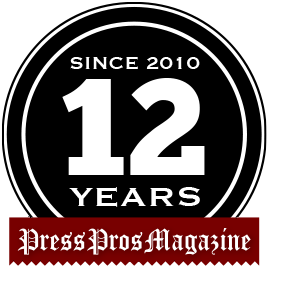 Versailles, OH – When San Diego Padres pitcher Craig Stammen lent his name and resources to the annual Versailles amateur weekend baseball party a decade ago, this is what he must have had in mind.
Imprint adolescent boys with the joy of playing baseball – the thrill of competing, the fun of being a teammate, and along the way pick up some tips and the skills that will someday pay off beyond your wildest dreams..perhaps!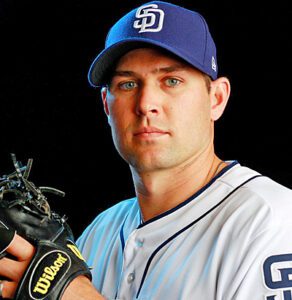 Actually, Stammen has related many times that this very scenario is exactly how he got his start in baseball – a start that led to collegiate success at the University of Dayton, being drafted by the Washington Nationals, and now thirteen seasons as one of the most dependable relievers in major league baseball.  And at 38 years of age, he's still going strong.  Through 22 innings in 2022, he has a 3.50 earned run average and averages just about a strikeout per inning.
And return on investment?  Last weekend one of his alumni played a pivotal part in the Russia Raiders winning the Ohio High School Athletic Association Division IV title in baseball.  In the championship final game with Lincolnview, against Ohio State recruit Landon Price, Raiders third baseman Hayden Quinter was 3 for 3 hitting, with a pair of runs scored and he drove in a pair in Russia's 10-4 win – their first baseball title win since 1971.
Quinter played in the Stammen Classic as early as the sixth grade, and remembers the experience as something positive, and something his teams at Russia eagerly anticipated.
"Oh yeah, I remember playing in it…I think three times,"  says Quinter, still learning to appreciate what he and his teammates accomplished in Akron over the weekend.
"It was something we looked forward to because we all knew who Craig Stammen was;  and, his logo was stamped on all of the baseballs.
"Everyone wanted to get one of the ones that he had signed.  That was pretty special."
Annually, about fifty area teams merge on Versailles to take part in games for kids 8 to 14 years of age, played in a half dozen venues in and around Versailles and North Star, Stammen's hometown.
"The games I remember,"  says Quinter, "…were always games with Coldwater.  We never actually won the tournament, and I think we finished second to those guys at least twice.  It was always fun because it meant something to play, people were there to watch, and it was Craig Stammen.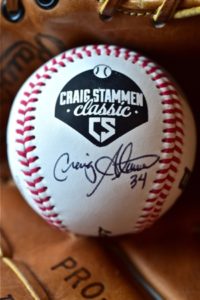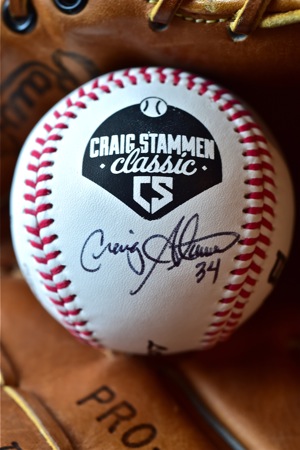 "Actually, one of the things I remember was Zane Shappie hitting a pitch really square and putting an imprint of Stammen's logo on the bat.  You could read it perfectly."
"And I remember the Press Pros picture of me hitting third base, trying to score, and my helmet coming off,"  he says with a smile, and appreciation for the opportunity…for Craig Stammen, himself.  Living proof…that you never know what opportunity can lead to.
If you're interested in attending, the tournament kicks off Thursday and runs through Sunday, and a complete schedule of games, site, and times can be found by logging on to www.versaillesyouthbaseball.org.
Admission is free…the hamburgers are not.  But they're worth every penny.