It was quite a school year for Chardon, which followed up its second straight state football title with its first in baseball. The Hilltoppers used a five-run sixth inning to win over the Knights in a wild contest.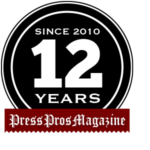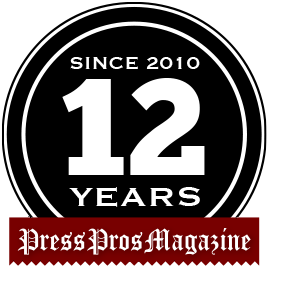 Akron, OH – Chardon's two-time defending state champion football champs likely didn't go home as bruised as its baseball brethren did Saturday night.
Hilltoppers batters were hit by pitches eight times during a downright weird Division II state title game at Canal Park. Chardon beat defending champion Akron Hoban 8-5, but the hits absorbed made up only a part of it.
"Look at our stats; we draw a lot of those and it's a pride thing," Chardon coach Brian Long said while being doused by a jug of Gatorade. "A point of emphasis with us is we always want to win the freebie wars. I think we did that again tonight."
Trailing 5-3, Chardon (24-9) finally got to a decimated Hoban pitching staff in a pivotal five-run sixth inning. Three hit-by-pitches played a gigantic role in the rally.
Winning pitcher Christian Hall delivered an RBI-single with the bases loaded to make it 5-4. Nolan Kirsh was hit by a pitch with the bases loaded to tie it 5-all.
Hoban's fourth pitcher, Shawn Parnell, couldn't find the strike zone in warmups and the Chardon fans heckled him unmercifully. Moments later, Parnell uncorked a wild pitch that allowed the go-ahead run to score. Then, Jake Barker smacked a two-RBI double to left field to put the icing on the cake.
The Hilltoppers prevailed despite committing four errors and hitting three batters of their own.
"This was all about toughness and handling adversity for us," Long said. "With so many underclassmen, it's been a crazy ride … a rollercoaster all year long. There have been a lot of peaks and valleys. The grit and toughness of this bunch and the leadership of the seniors has allowed us to overcome those valleys."
Six different Chardon players drove in runs, seven collected hits and seven scored runs.
"We've been preaching all season that we need to hit from top to bottom, one to nine, and tonight illustrated that perfectly," Long said. "We needed everything we could get to beat that team on the other side. Hoban has so much talent. To beat the champion in their own backyard is really, really satisfying."
Parker Falkenstein hit a two-RBI single in the third to give Hoban (23-10) a 4-2 lead.
But the unending parade of pitchers being used worked to Chardon's favor as its Nos. 2 and 3 hurlers were available for the game. Hoban was forced to dip deep into its bullpen, and it showed as the night became longer.
It marked the first state title in baseball for Chardon, which last made the final four in 1950.
"To pull all of our kids from one area code and win championships in two sports is really saying something, and we're awfully proud of all the support we get from our community to make this possible."