In a time and culture of improbables, the Russia Raiders added their own chapter by claiming the 2022 OHSAA Division IV state baseball title over favored Lincolnview.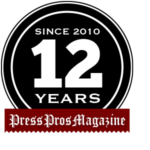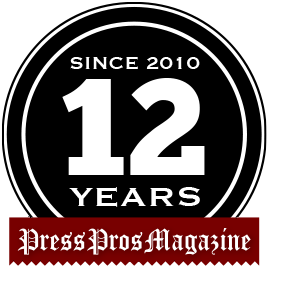 Canton, OH – First, credit where credit is due.
There aren't that many coaches who know their teams so well as to predict how they're going to win on a daily basis…even a day as big as that of the Division IV state championship.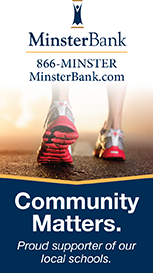 Kevin Phlipot claimed all year…that if the Russia Raiders pitch and play defense, sooner or later we'll find a way to score – to win.  Saturday, at Akron's Canal Stadium, he came off like Johnny Carson's 'Carnac'.  Clinging to a tenuous 3-2 lead throughout the middle innings, Russia exploded for seven runs in the bottom of the sixth inning off Lincolnview starter Landon Price and reliever Keagan Farris to secure a 10-4 Raider win, and their first OHSAA state baseball title in 51 years.
In a day, and culture, of 'improbables', Russia followed Phlipot's recipe right down to the cherry on top.
It had been 51 years since Ron Schulze went 5 for 5 with 5 runs batted in to beat Old Fort High School, 13-5, in 1971.  On this day it would be kids like Hayden Quinter who went 3 for 3, scored 2 runs, and drove in 2 for a 10-4 win.
Russia was a pre-season unknown, an afterthought as a team capable of threatening for the title, and only appeared in the top 20 at number #17 by season's end.
And to get the title they had to beat a #6 ranked, a #4, and a #3 on their journey.
They also had to beat Lincolnview's Landon Price in the championship game, an Ohio State commit and strike-throwing machine who had NEVER lost a high school game – 24-0 – prior to Saturday's final.
The umpires lost track of balls and strikes…twice!
None of that mattered.  On this day 'Price' was not right – not the same Landon Price strike-throwing machine to whom college and pro scouts had become accustomed.  He struggled with command, threw forty more pitches than his season average, and finally had to leave in the bottom of the sixth after reaching his pitch limit of 125.
How it began…after a scoreless first, Lincolnview reached Phlipot for a run in the top of the second on a single by Austin Bockrath, a wild pitch, and an RBI single by teammate Brandon Renner.
"I had told the kids it might have to be a 2-1 game,"  said Kevin Phlipot.  "Because we didn't know how many opportunities we were going to get.  And we were a little nervous at the beginning, they scored first, and it was like, 'Boy, how is this going to work out?'
"But we came right at 'em.  (Braylon) Cordonnier got a base hit, we squared up a few balls, and we were on our way.  We had some positives, and we made him (Price) work.  We made him work like he hadn't had to work before."
Cordonnier's single in the second was followed by a Zane Shappie single to center, who advanced to second on a failed pickoff attempt.  Then Jude Counts flaired a ball into right field that Lincolnview's Cole Binkley dove for and came up empty.  Two runs scored and Russia had the lead, 2-1.
It appeared that Lincolnview had righted itself in the top of the third when they scored on fielding error by Jared Counts, a hit batsman, a throwing error by Cordonnier, allowing Cole Binkley to score from third base…2-2.
But Russia answered again, this time on Hayden Quinter's second single in as many at bats, a Cordonnier single, and a single by Aiden Shappie that scored Quinter…3-2.
At that point Xavier Phlipot began to warm to the task.  While Price was lighting up the gun with 87,88, and 89, Phlipot was tossing up slow, slower, and still slower with the breaking ball and his changeup.  Ted Williams once claimed that hitting was timing, and Phlipot was totally screwing up that timing by throwing with less velocity than the Lancer hitters had seen all year.  They beat the breaking ball into the ground, and when he did throw the fastball at 76 mph, they popped it up weakly to the infield.
Still looking for slow when they came up in the sixth, Phlipot resorted to more fastballs…and struck out the side!  He would end with five for the afternoon, but those three in their next-to-last bat served as the crowning limit to Lincolnview's frustration.
Price had pitched into and out of trouble through a scoreless fourth and fifth, but his luck ran out (along with his pitch count) in the sixth.
Aiden Shappie led off with a hit.  But Price would strike out Zane Shappie and Jared Poling back to back.  And when Jude Counts was hit by a pitch, it signaled the end of Price on the mound.
Keagan Farris came on and promptly hit Brayden Monnin to load the bases.  Xavier Phlipot walked to drive in what looked to be an important insurance run (4-2).  Hayden Quinter singled down the left field line, his third hit of the day, to drive in a pair of runs.  Grant Saunders then singled off the glove of the shortstop to again load the bases.
Then Braylon Cordonnier shook off all thoughts as to how big the moment (and a phantom 6-4-3 double play that he initiated early in the game)…and ripped a triple to the alley in right center.  It cleared the bases, and any question of a Lincolnview comeback in the top of the seventh.  Aiden Shappie followed with a single to score Cordonnier, and Jared Poling finally flied out to center to end the Raiders' 'improbable' 7-run inning…10-3.
When Lincolnview coach Eric Fishpaw removed Landon Price from the mound in the sixth the Lancer faithful rose as one to salute his final high school pitching effort, his 24-0 career record, and his dogged competitive effort on a day when he clearly wasn't at his best.  He struck out 10, walked 2, and allowed 8 hits and 5 runs.  More, he threw 125 pitches to do it, about forty more than normal.  Responding the crowd, he tipped his cap in a gesture of returned class.
But Price is a baseball player, and will contribute immediately at Ohio State.  Due up first in the top of the seventh, he singled to left, then advanced to second on an error…and stole third.  Cole Binkley followed with a triple off Phlipot that scored Price for his final high school stat.  They would add another harmless run to close the deficit to 10-4, but Caden Hanf became the final out on a fielder's choice…and the Raiders rushed the field, Xavier Phlipot, and the party was on.
Russia (25-6) won with 10 runs on 13 hits and had 3 errors.
Lincolnview (24-7) fell with 4 runs on 8 hits and committed 4 errors.
Winning pitcher Xavier Phlipot had proved beyond all doubt that there was more to pitching than power and velocity.
"Early in the game I had some nerves and it was a smaller strike zone…but I worked around it,"  said Phlipot.  "My defense made some great plays.  After I had a chance to sit down and come back out I was way more confident.
"Yesterday I saw those DI and DII pitchers throw 90 and I knew that I couldn't do that.  I knew that I couldn't be anything extra special, more than what I already am.  Just throw it over the plate and keep it low.  I threw a lot of off-speed, and my curveball was my go-to pitch – my changeup was the swing-and-miss pitch.  And every once in a while I'd get one with a fastball."
"Russia had a plan of attack,"  said Eric Fishpaw.  "They just chipped away, and chipped away, and tip your cap to them on defense.  They made some special plays in the infield.
"Landon was a little off today,"  he added.  "But he's a special kid and he's going to do special things at Ohio State."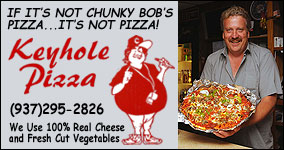 51 years is a long time to wait.  And while Ron Schulze is very alive and well, and will gladly show you the bat he used on that day in '71, he joined the Russia community Saturday in welcoming a new chapter to an old legacy.  They play good baseball in the Shelby County League – always have – and Kevin Phlipot now joins the company of some of the league's champion coaches, Bill Sturwold (Loramie twice, 2007, '10), Jeff Sanders (Loramie, 2018), Tom Middleton and Richard Ansley (Anna, 1972 and 1980), and of course, Roger Eckenwiler (Russia, 1971).
"It's tough when you don't see 88 (mph) very often, and you have to adjust to it,"  said Kevin Phlipot.
"I'm proud of our guys.  Last night we saw a kid throw 94 and get beat.  So we had it easy today.  They only threw 88 and we threw the most off-speed they'd seen.  Our kids were even-keeled, and resilient."
Veteran coach and paternal figure Denny Monnin likes to talk deer hunting prior to games.  It seems to bring them good luck.  But even he admitted that a state title in baseball was more special than the biggest buck of his life that he bagged last fall.
Kevin Phlipot had to think, consider…if this was his most special moment – if anything could top this?
"With respect to my family, I don't know if I want to answer that question,"  he smiled.  "Just look around (at the happy fans and kids).  At this moment there's nothing better."
Nothing!