Plagued by pitching woes and an inability to build on a productive first inning, Grove City saw its greatest season in program history halted by Sylvania Northview 6-1 in the Division I state title game.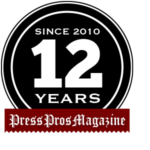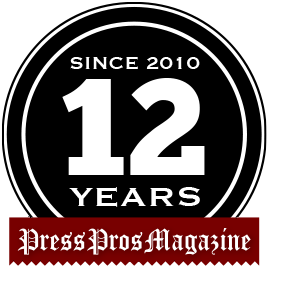 Akron, OH – After a frustrating, emotional defeat, it's easy to play the second-guessing game, pointing to all the ifs and buts that could have swung the outcome.
While congratulating upstart Sylvania Northview for a job well done in a 6-1 victory in the Division I state championship game Saturday at Canal Park, Grove City coach Ryan Alexander tried to dissect what went wrong for the guys wearing red.
"We got the start we wanted in the first, but I really feel like if we had opened it up with another run or two, it would have helped relax our pitcher some," he said.
The Greyhounds (26-8) pounced on the Wildcats at the outset as Jackson Ware tripled to the right center field warning track. Dennis Ritlinger-Nirider walked and stole second, forcing Northview catcher Garrett Draper to throw the ball into center field, plating Ware.
It was a start that any team would relish.
But after getting base runners to second and third, the Grove City uprising fizzled out, and things went downhill from there. The Greyhounds scratched out just two more hits the rest of the day against winning pitcher Blake Bradford.
Grove City starter Zak Sigman didn't have it on this day, throwing 28 balls in his 50 pitches, walking four in just two innings. Ware inherited the mess in the third inning and didn't fare a lot better, yielding a two-RBI double to Brodey Acres that gave the Wildcats a 2-1 lead.
"When they got up on us 2-1, it seemed like they played our game against us," Alexander said, referring to an aggressive, small ball approach with bunting, sacrificing and stealing. "We never did get in a spot we wanted to be in where we could play fearless ball."
Northview, which has never won a conference championship and just recorded its first district title last month, seized the opportunity and ran with it. The Wildcats tacked on another run in the fourth, three more in the fifth and added yet another in the sixth.
Bradford did an exemplary job on the mound, striking out six and walking just one in a complete-game effort.
"The first inning, we were getting our nerves out," Bradford said. "It showed after that. We settled down. We played our game. As the gamer went on, I got more excited and when my team gave me runs, I was able to just pitch and throw my stuff."
Acres and Garrett Draper drove in two runs each to pace Northview, which also benefited from six walks and a hit batsman. None of Grove City's three pitchers gained any semblance of command.
"Their pitcher was great," Alexander said. "Word has it if you get to him early you have a chance. We didn't and he got into a groove."
Northview coach Greg Szparka said his team felt a surge of confidence allowing Grove City just one run in the first.
"They don't worry and all of sudden we get a lead," he said. "When we get a lead, I feel confident. We get a lead, we believe it is over."
The triple by Ware and a double to the center field wall by Ty Clifton were about all Grove City had to cheer about on this day.
After the Greyhounds' brilliant performance in winning a regional team and beating second-ranked Mason on Friday, Alexander felt his players seemed a little flat.
"The ball just didn't fall our way today," he said. "I don't know. We scratched and clawed in every game during this run. Maybe we were playing with house money. In the moment, the moment got to us today. That said, I couldn't be more proud of them."
In winning its first district title since 2014, this Grove City team advanced further than any of the four previous state tournament qualifiers that lost its semifinals.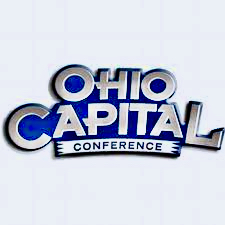 "I'm super proud of these guys," said Ritlinger-Nirider, one of eight seniors on the team. "Even though it didn't end the way we wanted it to, we made Grove City history today. Baseball is a game of inches. Balls that went our way yesterday didn't go our way today."
Ware echoed his coach's remarks that Northview beat Grove City at its own game.
"They turned the tables on us and played our game," he said. "We really like to play with the lead and we didn't keep it for long enough today. We just couldn't find our groove today. It's a team loss, just like all of our wins were team wins."