Four runs in the first two innings gave Greyhounds sophomore ace Keegan Holstrom all the support he needed in a 4-1 state semifinal win over No. 2-ranked Mason and its state player of the year pitcher Brenden Garula.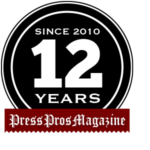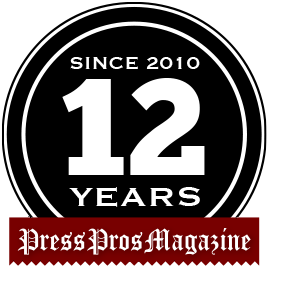 Akron, OH – Grove City coach Ryan Alexander winked at reporters when he tossed out the word "tattooed" to describe how the Greyhounds scored four runs off Mason ace Brenden Garula in the first two innings of a Division I state baseball semifinal on Saturday at Canal Park.
"It was some crazy small ball we used today," Alexander said with a wide grin, "but they gave us some early opportunities and we took 'em."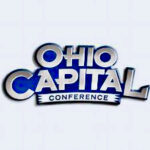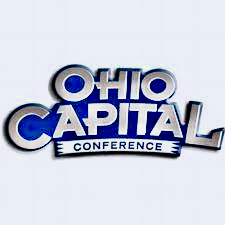 That early pad gave Grove City ace Keegan Holstrom all the support he needed in a 4-1 win over Mason, sending the Greyhounds (26-7) to their first title game in history at 4 p.m. Saturday against Cinderella story Sylvania Northview (20-8).
The matchup featured two unbeaten Division I college-bound first-team All-Ohio pitchers. On this day, Holstrom, a sophomore Ohio State commit got the better of Garula, who was selected state player of the year by the Ohio High School Baseball Coaches Association.
"For Keegan, to get that early lead was big," Alexander said. "He truly goes out on the mound each game thinking that if gets one run he'll win with the kind of defense he has backing him up. I can't say enough about this kid. He is so cool, calm and collected and he loves the moment."
Holstrom went the distance, allowing only four hits with six strikeouts and three walks. His splendid outing, however, wasn't without some tense moments. He fought out of significant jams in the first, fourth and sixth innings and got a beautiful game-ending double play in the seventh that spawned a celebration of red-jerseyed Greyhounds in the center of the diamond.
But, in hindsight at least, this game was won in the first two innings.
In the first, Jackson Ware and Dennis Ritlinger-Nirider hit back-to-back doubles that clearly sent a message to Garula. Ware's hit was smoked down the third base line. Ritlinger-Nirider reached the left field warning track. Those hits indeed were tattooed to Alexander's point.
But what followed were back-to-back bunt singles by Zak Sigman and Braxton Bryant that sent a different message.
"Keegan and (Garula) are similar kinds of pitchers," Alexander said. "Their guy couldn't find his curveball early on. After those two big doubles, we wanted to change things up. We believe in dropping an occasional bunt to keep the pitcher and defense honest. We believe in that. It's a big part of our game and who we are."
A Cincinnati signee, Gerula entered with a 9-0 record and a 1.92 ERA. He had thrown a perfect game with 17 strikeouts earlier in the tournament.
In the three-run second, Grady Speegle led off with a walk. Spencer Stoll bunted and reached when Mason first baseman Jake Hanley lost the ball trying to tag him out. Pinch runner Braylon Boggs alertly raced all the way to third.
Continuing the theme, Trent Ruffing dropped a sacrifice bunt down the first base line that scored Boggs.
Holstrom, the team's leadoff hitter, singled sharply and took second when left fielder Alex Koelling momentarily juggled the ball. That proved to be important as Jackson Ware singled in Holstrom, making it 4-0.
"That's Grove City baseball right there," said Holstrom, referring to the second-inning deluge. "Make contact and make people make plays."
Added Alexander, "In addition to the bunts, we had several timely hits. It wasn't all small ball. Our pitching and defense were really solid today."
Mason (27-4), second-ranked in the final state coaches poll, got on the board in the fifth when Kevin West led off with a double, stole third and scored on a sacrifice fly by AJ Lefton.
In the sixth, the Comets' first two batters reached.Alex Koelling put down a nice bunt, but Holstrom pounced off the mound and made a quick but slightly wide throw to third, where Sigman managed to stretch and snow-cone the ball for a critical force out. Sigman atoned for a throwing error that caused the traffic.
"That play was huge," Alexander said.  "We always tell Keegan and our other infielders to try to make that play unless it's a really, really hard one to make."
Holstrom, Ware and Ritlinger-Nirider collected two hits each for the Greyhounds.
Holstrom ran his record to 9-0 this season and 15-1 in his career.
Alexander likely will turn to either Sigman (5-2, 2.21 ERA), Ware (4-1, 3.05 ERA) or a combination of the two on Saturday. Holstrom threw 105 pitches in the semifinal.
For Grove City, this represented more than merely the program's first state tournament win in five tries (1933, 1983, 2011 and 2012 were the others). It came against a juggernaut program riding a 4-1 regional title game win over nationally-ranked Cincinnati Moeller and boasting five Division I signees or commits.
Now, the Greyhounds find themselves in a position to claim the school's first state championship since 1983 when the softball team brought home the gold trophy.
"I love this group of dudes," Alexander said. "We can't wait until tomorrow. We really want to bring one back to The City."