Hamilton Badin couldn't maintain its first inning momentum and fast start…and fell to talented Hoban in the Division II semi-final round.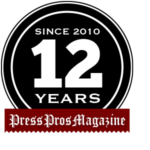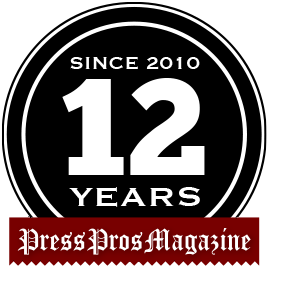 Akron, OH – Afterwards, following their 4-3 loss to Archbishop Hoban in the Division II semi-final at Canal Park Friday, Badin head coach Brion Treadway admitted…as hard as it is to get to the state finals, it's even harder to leave when it doesn't go your way.
And it didn't go the Rams' way Friday afternoon, after jumping out to a 2-0 lead in the first inning by playing 'small ball' – aggressive base running – and staking featured starting pitcher Nik Copenhaver to a cushion that many expected the Washington State University commit to protect.
He couldn't.  That's pitching, and one of the hardest things in sports to predict.
Few things are tougher than adapting adolescent emotions to the moment, a strange pitching mound, and the reality that after a season of success (26-7) and sectional, district, and regional titles…none of that matters when you have the really big title sitting in your driveway.  All you have to do is start the engine, and drive away with it.
In the bottom of the first Hoban leadoff batter Masud Jennings walked, and when Copenhaver left a ball up and out over the plate Mihael Clavolella clubbed it to deep left center for a double – the hardest hit ball of the day – advancing Jennings to third.  Catcher Nolan Holmgren was then hit by a pitch to load the bases, and still…Copenhaver had yet to record an out.  First baseman Zac Zimmerman singled up the middle to score Jennings.  Second baseman Shawn Parnell struck out on a curveball…and third baseman Nate Shimmel then hit a hard ground ball behind second that Badin shortstop Landyn Vidourek turned an acrobatic double play to end the inning…Badin leading, 2-1!
One would imagine that momentum would carry the day after an ordeal like that – six hitters faced, a run scored, and a double play worthy of ESPN Top Plays to bail you out.
But Hoban pitcher Noah LaFine would have something to say, as well.  A sophomore commit to play at Vanderbilt, LaFine throws hard and when he gets his breaking ball over he's vintage 'Vandy' material.
And as it happened, after that rough first inning, LaFine found his comfortable footing, shutting Badin down for the next three innings.  He mixed pitches, changed speeds, and simple made Badin think too much in the batter's box – made them take too many fastballs!
LaFine lasted into the seventh, allowed just five hits, struck out 6 (all looking), and totally flummoxed the Rams' offense.  Catcher Jimmy Nugent would amount to half of LaFine's strikeout total, and all looking – called third strikes.
"We weren't as aggressive as I thought we would be,"  said Treadway later.  "Our approach was to hunt the fastball, and we let a lot of them go."
That allowed LaFine, and fifth inning reliever Caleb Kepler to tantalize with the breaking pitch for strike one, then get the Ram hitters to chase bad pitches out of the strike zone.
Hoban struck for three runs in the third off Copenhaver, in much the same way they scored in the first – a walk sandwiched between three singles (none hit hard) and a wild pitch, ending with Copenhaver striking out designated hitter Andy Karhoff for the final out.
Trailing now 4-2, Badin scratched back to score in the fifth on a pair of walks, a pair of wild pitches, and a single by Vidourek to drive in Brady Imhoff to make things 4-3.  That would end it, scoring-wise, as reliever Kepler entered with one out in the seventh, threw 36 pitches, and retired the final ten outs without incidence.
That said, they had their chances.
"I don't think we gave them many clean innings until the end,"  lamented Treadway, noting that Badin did leave nine men on base.
And Nik Copenhaver did his part.  Even without his best command, or offensive support, he would pitch six innings, strike out 11, walk 3, and allow 4 runs (all earned) on 5 hits.
"Getting two runs in the first I felt we put our ourselves in position to put the pressure on them,"  said Treadway.  "But they responded.  They're a great team, they never quit coming, and any time your season ends with a loss there's a lot of emotion.  They've worked really hard and I love my guys.  It's hard when it's over."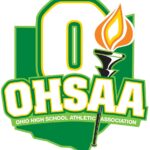 Eric Rawlings threw a scoreless seventh in relief of Copenhaver as Badin bowed out with 3 runs on just 6 hits, and committed one error.  And yes, they seemed to take their time vacating the dugout – the atmosphere of the state tournament.  Who knows if…and when.  Savor it while you can.
Hoban (24-9) advanced to tomorrow's championship game with 4 runs on 5 hits and committed 2 errors.  The Knights left five men on base.
Hoban will face the winner of Bishop Hartley and Chardon in the 7 pm Saturday finale to the 2022 tournament.