Senior Grant Saunders pitched a gem two-hitter, and teammate Zane Shappie came up with the big hit to push Russia past Newark Catholic and on to Saturday's Division IV state final.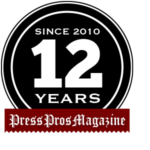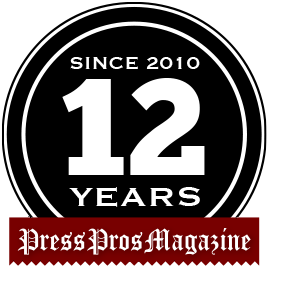 Akron, OH – The first words out of Kevin Phlipot's mouth were, "We didn't play well today…and Grant (Saunders) had our back."
Touche'!  The Russia Raiders collected just 5 hits and committed three errors, but the Walsh-bound Saunders just smiled through some early turbulence as he pounded the strike zone for a two-hit complete game to knock our favored Newark Catholic in the first of Thursday's two Division IV semifinal games, 4-3.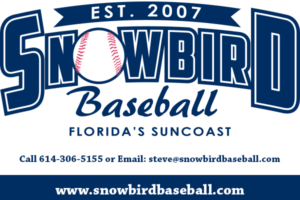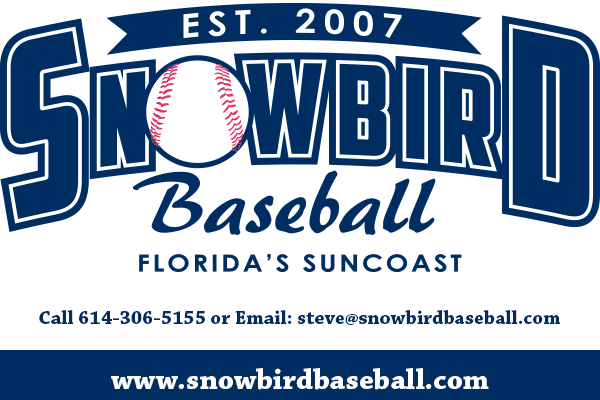 Saunders was electric, justifying Phlipot's praise, throwing just 76 pitches in an hour and 26 minutes, striking out 4 and walking 1.
"I knew I had to pound the zone,"  he said afterwards.  "100%, that was my goal.  Also, I was able to flip the curveball in there when I needed it.  That was the absolute #1 thing I needed to do, and I did it."
How tuned in was he?  He retired Newark in the top of the first on just five pitches – two pop ups, and a three-pitch strikeout of the Green Wave's Bryan McAnally.  That set the tone.
But to get to that tone the Raiders had to play through some familiar hardships.  They weren't exactly clean in the field, and they didn't exactly beat the cover off the ball.
Newark scored first in the top of the third when third baseman Hayden Quinter played a routine ground ball into a free base error, that eventually scored through Saunders' only way of the game, a fielder's choice, and a groundball out.
They added two more in the top of the fourth when Saunders hit the leadoff hitter, catcher Mason Hackett singled, a sac fly to right advanced the two runners into scoring position, and pitcher Shae Mummey's single pushed in one run…while catcher Aiden Shappie's throw to the mound to Saunders was errant, allowing a second run (Hackett) to score from third….3-0, Newark Catholic!
Throughout the year Kevin Phlipot has maintained that Russia's pitching and defense was good enough to keep them in a game…until the offense found a way to win the game!  His words proved prophetic once more.
Sophomore Brayden Monnin led off the bottom of the fourth with single.  Then Xavier Phlipot (the coach's nephew) cued a seeing-eye base hit through the right side of the infield.  Hayden Quinter followed a fly ball out to left.  Saunders, likewise, flew out to short center.
But Braylon Cordonnier hit a ground ball to second base that Newark second baseman Tristan Gorius played into an error on an overthrow of first base, allowing Monnin to score.  A moment later Aiden Shappie came up with the biggest hit of the day.  Picking off a Shae Mummy fastball he lined it down the right line and into the corner for a two run double…and a moment later another error by Gorius allowed Shappie to score from third base, which he took on a throw to the plate.  Just that quick Russia had found a way…and led, 4-3.
"Coach Phlipot preaches to push the ball to the right side and that's what I was trying to do,"  said Shappie, a junior outfielder.  "He pitched me inside the first time and I was just trying to push it over the the first baseman's head."
That's all it took.  From that point on Grant Saunders did the rest.  While Newark made some hard contact, Saunder's fastball was a beat faster than the Green Wave bats all day.  And when he finally got those four runs he pitched like a thoroughbred with the lead at the top of the homestretch.
He retired the final nine outs in succession, through the fifth, the sixth, and the seventh, and that competitive smile of confidence (if that what you call it) never left his face.
Newark's hardest-hit ball of the game came on the first out of the seventh.  Third baseman Nate Ferrell lined a ball deep to left and when it left the bat…it appeared to be over Brayden Monnin's head.  Monnin, impressively, ran it down for the first out.
"My first step was in,"  said  Monnin.  "And after that I said to myself, 'Holy crap…that ball is so far over my head.'  But when I caught it I was three steps from the warning track.  At our field that ball would have been out of the park."
That was the first out.  The second came on a called third strike…and the final out was a flair to short center by right fielder Chance Brooks.  Zane Shappie collected it for another game moment – the final out – of Russia's semi-final win.
Newark Catholic coach John Cannizzaro has been there for most of the Green Wave's nine previous state championships.  He's seen some great performances along the way…but none any more impressive than that of Grant Saunders.
"We had the momentum, but one bad inning did us in,"  said Cannizzaro.  "Their pitcher was really good, every bit as good as we thought…what we had heard about him.  We did nothing in the last three innings and that's a credit to him.
"Their defense stiffened during the later stages of the game, and defense wins championships.  Hats off to Russia, they played better defense than we did, and they won out in the end."
"We've played from behind all year,"  said Kevin Phlipot.  "Today we weren't making the little plays early, and good teams will jump on that, like they did.

"But Grant had our back.  I mean, he really did.  He just pounded the strike zone all day.  They were aggressive and they attacked – they came at us – but he got the better of them.
"He was a little quicker than they were, but they were aggressive and they had some pretty good cuts.  They just didn't quite square it up."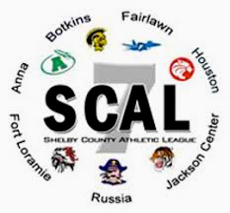 Russia (24-6) advances now to the Division IV final on Saturday – their first since 2017 – with 4 runs on 6 hits and committed those three early errors.
Newark Catholic (25-7), bows out with 3 runs on just 2 hits and committed two errors.
They played exactly to the formula prescribed by Phlipot throughout the year.
Pitch…defend…and hang around until you find a way to score.
"Look away, and react inside,"  he added, smiling over Zane Shappie's game-saving double in the fourth.
Grant Saunders did the rest.  He had their back!

'The Spot' Restaurant, in Sidney, is proud to be the presenting sponsor of the 2021 OHSAA State baseball tournament on PressProsMagazine.com.