Dane Ebel saw a no-hit bit foiled in the seventh inning, but his 11-strikeout performance powered Lincolnview to an 8-1 rout of overmathced Tiffin Calvert, His first cousin,  Ohio-State-bound Landon Price, went 3-for-4 to pace the Lancers' offense.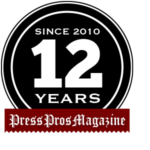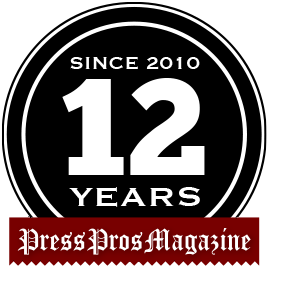 Akron, OH – Don't even think about referring to Dane Ebel as Van Wert Lincolnview's No. 2 pitcher.
"I can't lose no matter what decision I make," Lancers coach Eric Fishpaw said of his calculated risk to sit perceived No. 1 hurler Landon Price in a Division IV state baseball semifinal. "It's a very special dynamic to have a 1A and 1B like I do."
Overmatching Tiffin Calvert batters all day long, Ebel lost both a no-hitter and a shutout Thursday in settling for an 8-1 victory.
State runner-up in 2021, third-ranked Lincolnview (24-6) set up a title game matchup with Russia (24-6) at 10 a.m. Saturday. And, this time, Price – the Ohio State-bound left-hander who was selected the small-school division's state player of the year – will be fresh and ready to roll.
Ironically, Price and Ebel are first cousins.
"My curveball was outstanding today and I thought I did a good job messing up their timing," said Abel. I didn't back down. It feels amazing to dominate like that in a game of this magnitude. Especially since I didn't get to pitch in the tournament last year."
Ebel struck out 11 and walked just two in his brilliant performance, running his season record to 7-0. He now has 129 strikeouts in 62⅔ innings worked. Not bad for a team's No. 2 starter, or 1B as Fishpaw called him.
Fishpaw used the same approach in the regional, pitching Ebel in the semifinal and Price in the final.
"I didn't know until Wednesday," Ebel said. "He likes to keep things on the down low." 
Mason Johnson singled sharply to center field on Ebel's first pitch of the seventh inning to break up the no-hitter, which would have been his third this spring. Pinch-runner Jamison Godfrey eventually scored on a wild pitch to wreck the shutout.
"Of course, I knew what was going on," Ebel said. "I tried to stay away from everybody to keep focused. You always dream of achieving something like that any game, let alone a state tournament game."
Ebel was bidding to become only the 13th pitcher in the 94-year history of the state tournament to toss a no-hitter.
"That sort of thing (a no-hitter) is always in the back of your mind, especially when you get a big lead," Fishpaw said. "His fastball, curveball and slider were all working well today. I wish he could have finished the job, but it was a great showing."
Lincolnview showcased some big bats as well in overwhelming Calvert (18-13), which was making its first final four appearance.
Price, who is 24-0 in his career, also leads the Lancers with a .447 batting average and 37 RBI. He didn't disappoint Thursday, going 3-for-4 with an RBI.
Caden Hanf delivered a two-RBI double down the third base line in a four-run third inning.
Austin Bockrath added a two-run single in the fifth.
Every Lincolnview batter reached base at least once.