Nos. 8 and 9 batters Bryce Michaelis and Xander Danner delivered the big blows as Milan Edison broke a scoreless stalemate with three runs in the top of the eighth inning to outlast Roger Bacon in a Division III state semifinal.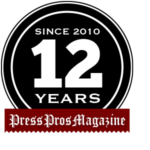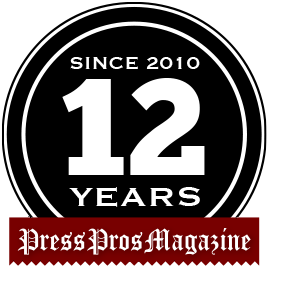 Akron, OH – Milan Edison coach Sean Hoover grinned like the cat that ate the canary when reminded that his Nos. 8 and 9 batters provided virtually all the offense for his team in a Division II state semifinal marathon Thursday night.
"Believe it or not, there is some method to the madness," Hoover said in regard to Bryce Michaelis and Xander Danner providing the eighth-inning heroics in a 3-0 win over St. Bernard Roger Bacon.
"The No. 9 guy is batting like .470 over the second half of the season. Some people may think we're crazy, but we like how putting them at the bottom of the lineup rolls over to the top. We expect them to come through.
Edison (24-8) had only two hits (one each by Michaelis and Danner) heading to the top of the eighth.
Hayden Fry led off with a single to center field. Noah Smith dropped a perfect bunt that was mishandled by pitcher Logan Huber, allowing both runners to advance. Brady Barker moved each along with a sacrifice. Blake Simon was walked intentionally to load the bases.
Michaelis hit a sharp single through the hole between third and shortstop to break the stalemate.
Danner then hit a smash to third base, where Kyle Hauser made a fantastic diving stop. But his hurried throw to the plate eluded the catcher, allowing two more runs to score.
"We were lucky there," Hoover said. "You had a feeling this game was going to be decided by a funny hop, a bad throw or something quirky. The bottom line was we finally did get the barrel on the ball in the eighth and made something happen to manufacture the run, or runs, we needed."
Thomas Simon pitched seven strong innings for Edison, which will face Apple Creek Waynedale (26-4) in the title game at 1 p.m. Saturday. Simon struck out 10 and walked two, allowing only five hits, in a workmanlike effort.
Jake Tschida, the starter for Roger Bacon (20-9), threw a whopping 116 pitches in his 5⅔ innings of work, striking out 12 and walking six.
Both teams dodged numerous bullets to reach extra innings. 
"We've played enough of these games this year, we should be used to them by now," Hoover said.