When a failed school levy in 2009 fractured Grove City's sports teams, the baseball team managed to march ahead under the leadership of coach Ryan Alexander. The Greyhounds return to the state tournament in Akron this weekend for the first time since 2012.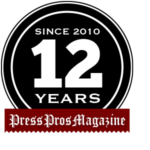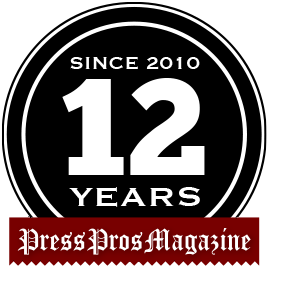 Some folks in Grove City will tell you until they're blue in the face that the community's high school athletics program has never quite been the same since a failed operating levy temporarily shut down extracurricular activities in the South-Western City Schools in 2009.
After four tweaked levy attempts in nine months were shot down, some concerned parents at Grove City (as well as Central Crossing, Franklin Heights and Westland) saw the writing on the wall and moved out of district of 21,000 students for other locales where their children could play sports.
The saga surrounding the levy, and the contentious rift it caused in the district's focal point, made national news. HBO Sports, Sports Illustrated and ESPN came to the Columbus suburb to report on the controversy. Then-Ohio State president Gordon Gee and football coach Jim Tressel, and Columbus mayor Michael Coleman, vocally lobbied for passage of the levy.
Eventually, an emergency 7.4-mill levy in November that, in part, allowed parents to pay a $150 participation fee per athlete per sport (with a cap of $500 per school year) narrowly passed. Athletics, music and busing — and some semblance of normalcy — immediately were restored. But the ramifications of this unrest would linger for years, even decades.
Somehow, during this period of tumult, baseball became the so-called king sport at Grove City.
"I think 2010 kick-started this whole thing for us," said Greyhounds coach Ryan Alexander. "I took over in the spring of 2009. We lost three really good players who moved out because of the uncertainty of everything. In 2010, we went 25-3, then in 2011 and 2012 we were fortunate enough to make the state final four."
Even though it has taken 10 years to get back to the state tournament, Grove City has fielded one of the most respected programs in central Ohio throughout that span. In his 14 seasons, Alexander has won seven Ohio Capital Conference championships and has compiled a record of 267-112.
On the heels of their first district title since 2014, the Greyhounds bounced 2019 state qualifier Hilliard Darby and 2021 state champion New Albany to earn a ticket to its fifth state tournament. Twelfth-ranked in the final state coaches poll, Grove City (25-7) will face No. 2 Mason (27-4) at 1 p.m. Friday at Canal Park in Akron, home of the Cleveland Guardians' Class AA franchise.
Raised in the Ohio Valley region, Alexander was a standout player at Bellaire St. John Central and Muskingum University. While attending a teacher consortium at Ohio University, he put out feelers for job possibilities.
"My preference was to come to the Columbus area," he said. "I had always enjoyed going to Ohio State and Clippers games and I thought it would be a great place to settle down. Some people might think it sounds odd, but when I got to Grove City, I found it to be a little like the Ohio Valley with a blue-collar work ethic and a community that was crazy about sports."
He served as an assistant to Jim Habermehl for five seasons before being promoted to the head position.
"That levy issue was a tough thing to deal with," Alexander said. "I thought I had the greatest job in the world, then kids started leaving and five or six others talked about leaving. There were a lot of things going through the heads of the parents, the athletes and the coaches. Fortunately, the majority of those guys from '09 stuck around in hopes they would get '10 back. I guess we did a good sell job with them. I was helping coach basketball then, and our season got revived right before the season was supposed to start."
One of Alexander's star players who chose to stick it out was pitcher Mike Mayers, who missed out on the chance to be starting quarterback of the football team that fall. Mayers went on to play baseball at the University of Mississippi. He has spent the past seven seasons pitching for the St. Louis Cardinals (2016-2019) and Los Angeles Angels (2020-22).
Mayers' father, Mark – who spearheaded the levy efforts in 2009 – is one of Alexander's assistants. Others include long-time football, basketball and baseball coach Greg Waits, Habermehl's son. Mitch, and Tyler Kent, who starred on the 2011 and 2012 final four teams.
"We've got a lot of continuity here with people who are committed to Grove City and this program," Alexander said. "We're fortunate to have a great group of kids who love to work. The unique thing about baseball and one of the reasons I love it is that's a work sport. You don't have to be able to run 4.4 for the 40 or bench press 300 pounds. If you learn the fundamentals and work at it year-round and buy into the team philosophy, there's a great chance you can succeed.
"Since 2009, I've had 70 kids who have gone on to play college baseball. I feel like a big reason for that is we flourish in the offseason. We'll have 175 to 180 campers at our place next week. When kids come home from college for holiday or summer break, they're always working out with the current players. Today, we had two of our former players come out and pitch practice. Our alumni support is huge and I'll sure we'll be represented in Akron."
Alexander couldn't exactly put into words why his program has thrived when others at Grove City have struggled since the levy failure. One obvious reason is that the opening of Central Crossing in 2002 absorbed a huge chunk of the school's poll of student-athletes.
The football team was among central Ohio's best from 1987-2002, producing a succession of 10-0 seasons and a 1996 Mr. Football winner in Derek Combs, who went on to play at Ohio State and in the NFL.  But for all of the Greyhounds' success, they have won just three postseason games in history and just one in this century.
The only other bona fide powerhouse program at Grove City is the softball team, which has reached the state tournament seven times, boasting a championship (1983) and four runner-ups.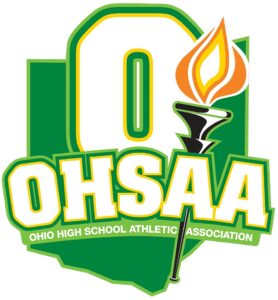 This weekend, the baseball team will try to bring back the first gold trophy to the school in nearly four decades.
"Some people may regard us as a surprise team, but we don't see things that way," Alexander said. "Since our two final fours, I really feel like our team goes into every season thinking we can compete for a district title. Given how tough central Ohio is, that's no easy task. There's no magic success pill in baseball. We had a decent number of kids back from a district finalist last year and we scheduled some really strong teams to toughen them up. We didn't win them all but we battled with everybody. Our kids love to compete and play fearless ball. You can always say that about Grove City kids."
The Greyhounds lost state playoff games 50 years apart in 1933 and 1983. The 2011 team lost to Lakewood St. Edward 7-2 and a year later fell to Cincinnati Moeller 3-2, both in semifinals. St. Edward and Moeller went on to claim state titles.
"It kind of stinks the games aren't in Columbus any more, but since we were unable to win either year at Huntington Park, maybe it's a good thing we're playing in Akron this time," Alexander said. "I've only been to Canal Park once, but it's a beautiful park with a great atmosphere. I'm sure we're going to go out there and have fun and play Grove City baseball."