After fifty years I've come to understand that nothing is more unpredictable, and inexplicable, than tournament baseball. Last week, I saw the latest proof.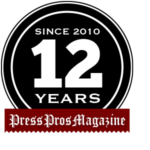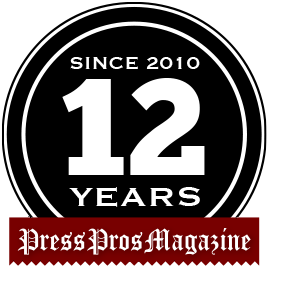 I'm admitting that when I saw the regional baseball tournament scores this week my heart fell.
For in those results from the four divisions across Ohio I saw that my friend, former teammate at Piqua, and coaching hall of famer Chris Hardman's Ottawa Hills Bears were among the list of casualties.
Surprised? Yes, but prepared. There were a lot results this week that bear out what Hardman's dad, Jim, and my former high school coach once told me just weeks before he passed away in 2012.
"You can love baseball all your life," said the elder Hardman, then living in the Piqua Manor nursing home. "But baseball has a strange way of loving you back."
What that means, of course, is that baseball is not as predictable as football or basketball. The best team doesn't always win, but rather…the team that's best on a given day usually does.
That's exactly what happened to Hardman's 2022 edition at Ottawa Hills, projected to be one the state's best in Division III…predicted to be one of the four semi-finalists as this week's state tournament.
But alas, they were knocked out in the regional finals on Friday by Milan Edison, 3-1, who will now play Roger Bacon in one of the Division III semi-final games on Thursday at Akron's Canal Park.
"We felt pretty good about our chances after we won the first game (regional semi-final against Eastwood)," said Hardman. "But we just didn't play well in the final. We had a couple of errors, we had a couple of base running mistakes…they were the better team. And I've always felt like you should play your best to get to the finals and win the championship."
How does baseball, in his case, have a strange way of loving you back – a strange timetable?
Chris Hardman has been the baseball coach at Ottawa Hills for over 30 years. He's won north of 600 baseball games – more than his hall of fame dad. And Chris, himself, is a member of the Ohio High School Baseball Coaches Hall of Fame.
But Jim Hardman never won a state title in baseball at Piqua during his 500-plus wins; and Chris Hardman has been the Finals eight times and has won just once, in 1986. He's finished runner-up three times.
"We won it once," he's oft said. "But honestly, we've had better teams than that team in '86 that didn't win. That can be disappointing."
Like loving something, or someone, that doesn't love you back, coaching halls of fame are filled with career icons who NEVER won it all…even once!
This year was one of those years – an Ottawa Hills team that went 24-5 against any and all comers, with pitching depth and experience at key positions all over the field. This was one of his better teams.
But such was Fort Loramie, who lost last week to Russia, who likewise won 25 games against 6 losses and had all the motivation in the world to get back to Akron and atone for last year's heart-breaking loss.
At Vandalia Trent Dues again had a 20-win season with the Aviators, had stable pitching and depth, experience…and yet fell in the district final to Lebanon, 3-0.
At Coldwater the Cavaliers were poised for a regional run until they lost their heart-breaker, to Eastwood, the team that Ottawa Hills bested in the regional semi-final.
And so it goes.
Hardman is accustomed to it, but like the others – better than most – he knows that empty feeling of being left at baseball's altar.
"You never take anything, or anyone, for granted," he said over the weekend by phone. "Our goal this year was to get to the state finals and win. But I try not to oversell that to my kids. I remind them that every team we play we have to respect – every team we play we have to play our best."
It can vanish in a heartbeat, which is what Russia coach Kevin Phlipot emphasized this week after defeating Fort Loramie.
"We played all year for this day," said Phlipot. "We played all year for this game. And we knew that it could be taken away at any moment. That was our mindset and we told them anyone who doesn't believe doesn't belong on our dugout."
They'll all tell you they love the game, despite the ups and downs of a relationship.
Baseball, indeed, has some strange ways of loving you back.