Pickerington Central's boys and Gahanna's girls rode their top-end star power to state team titles.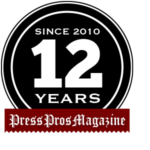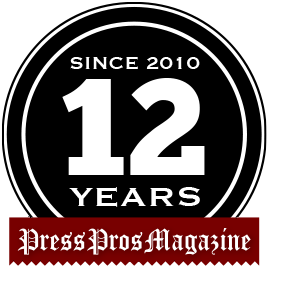 Columbus, OH – Just a few hundred yards off Lane Avenue, Troy Lane of Pickerington Central exploded on to the Ohio track and field scene Saturday before a raucous crowd at Jesse Owens Memorial Stadium. Gahanna's Camden Bentley already was a household name.
Team titles at the state meet usually are spawned by elite individuals, and precocious juniors Lane and Bentley certainly fit the bill with superstar performances.
Lane obliterated the all-time Ohio record in the 100 meters with a wind-legal time of 10.25 seconds, added a win in the 200 (21.09) and ran an electric come-from-behind anchor leg on the winning 400 relay (41.22). Lane had a hand in 30 points as Central edged runner-up Olentangy Orange 31-30 for its third state title. The Tigers also brought home the gold trophy in 2018 and 2019.
"When (defending 100, 200, 400 champ) Justin Braun (of Westerville Central) decided Friday he couldn't run due to injury, that changed everything," Pickerington Central coach Jason Roach said. "Before that, we thought we might be a top-five contender. Going into today we're thinking we're one of four or five teams in the running to win it."
Lane's win in the 100 broke the previous mark of 10.38 seconds held by Brandon Saine of Piqua since 2006. He ran a 10.49 in the preliminaries. He had edged Braun by one one-hundreth of a second in an epic regional race.
"Honestly, I was kind of bummed I couldn't run against Justin again because he brings out the best in me," Lane said. "My starts are usually kind of bad so I came out early today and worked on them. This time, I had another not-to-so-good start but it was better then usual. Once I got down the straightaway, I knew there wasn't anybody catching me. I knew I was capable of going in the 10.3s, but, wow."
In the relay, his turbo-like surge in the final 30 meters to overtake Gahanna anchor Tristin Cook-Fisher was something for the ages. After trailing by a sizeable margin, the Tigers won by .03 seconds.
Other members were Ethan Pinkins, Kaleb Holloway and Xavierr McCoy.
"The best part of track is running down people," Lane said. "I like to chase, but I knew it wasn't going to be easy."
Afterwards, Ohio High School Athletic Association Executive Director Doug Ute sought out Lane, shook his hand and told him "that was one of the most awesome things I've ever seen."
The Tigers actually needed to score in the meet-ending 4×400 relay to break a 30-30 tie with Orange and did so with an eighth-place to gain the necessary point.
Bentley was no less impressive, winning the 100 hurdles (13.25) and 300 hurdles (42.82) and running a leg on the victorious 4×200 relay (1:38.32) that included Amryne Chilton, Keena Sanders and Ayanna Stafford.
Gahanna easily outscored runner-up Westerville Central 47-31 to capture its third state title. The others came in 2015 and 2018. During the Lions' current eight-year run (excluding the COVID-cancelled 2020 season), they have finished either first second or third.
"What can I say? Camden was unreal like she has been for us the past two seasons," Gahanna coach Roger Whittaker said. "We could have put her in the (second-place) 4×100 relay, but she's not a robot. I'll tell you what: A lot of people won't recognize this, but we used a lot of background people to get us through those relay heats so our stars would be fresh. It was a great day for us, and almost all of these girls are underclassmen."
Stafford played a strong secondary role, also running on the second-place 400 relay and taking third in the 100.
Bentley's 100 hurdles time eclipsed her own interscholastic state record of 13.41, but a plus-3.1 mph wind gauge reading deemed it not legal for records purposes. A 2.0 reading is the allowable limit in short sprints and long jumps. The 13.25 would be the fastest time in the U.S. this season.
"I got beat in this event last year (by best friend Marissa Saunders of Westerville South), so this was kind of my redemption," she said. "I wasn't expecting the race to be that easy. I was kind of in a zone, I guess. I heard the crowd erupt when I crossed the line so I figured it must be a record, but certainly not 13.25."
Central Ohio athletes claimed 12 championships, 12 runner-ups and eight thirds in the big-school division.
Other boys titles were claimed by Jayden Douglas of Beechcroft in the 300 hurdles (36.72), Joel Addo of Olentangy Orange in the high jump (6-8), Jack De Francesco of Hilliard Davidson in the pole vault (15-6), DJ Fillmore of Licking Heights in the long jump (24-11) and Thomas Worthington 4×400 relay team made up of Shohaan Singh, Camden Beatty, Daniel Assoku and Eli Hitzhusen. 
"I don't really start running until the 200 mark," Douglas said. "It's all about getting your steps down and being fluid. Then the race starts. I train at the 400-meter hurdles (the college distance) to make me stronger. Today's time wasn't what I wanted, but I'll get it next year."
Addo didn't miss until his attempts at 6-9, and the fewer-misses tie-breaker allowed him to top a talented field.
"This was just surreal," Addo said. "When I got third in the long jump in the morning with a PR, that really got my adrenaline going and it carried over into the high jump. I made my 6-6 and 6-7 jumps easier than I ever had before."
Although De Francesco jumped a foot further in taking runner-up in 2021, moving up a step on the awards stand was much more satisfying.
"I know I could've gone higher, but this is beyond huge for me because I had a really hard year," adding that he dealt with the death of a beloved grandmother "who was my biggest fan" in February. He honored her by wearing a special necklace.
Fillmore turned in the third best performance in Ohio history to beat Hilliard Darby's Alex Smith in the latest chapter of their indoor and outdoor season-long battle for state supremacy.
Smith, an Indiana signee whio had jumped 24-11½ (second best all-time) in May, settled for his second runner-up finish in a row.
The Olentangy Orange 4×100 girls relay team also bagged a title (47.55). Members were Josephine Davis, Ava Musgrove, Cassidy Shrimp and Teresa Christian.
Cleveland Glenville (45 points) and Dayton Oakwood (47) were the respective boys and girls champions in Division II.
The Columbus-area's top performer was Isaiah Pressley of Columbus Eastmoor Academy, who took second in the 400 (48.76) and ran on the third-place 4×200 relay team (1:28.10).
In Division III, Colin Haj-Abed walked away with his second gold medal as he cruised to victory in the 110 high hurdles (14.81). He won the long jump on Friday.
Haj-Abed was second in the hurdles in 2021 and felt like he was a favorite Saturday.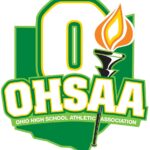 "I got a little bit of a slow start and I destroyed the last hurdle, but fortunately my strong suit is middle two-thirds of the race," he said. "What I achieved this weekend is all I ever hoped for."
Haj-Abed, who carries a 4.2 grade point grade, will compete at Northeastern University and major in computer engineering."
Creston Norwayne edged McDonald 40-38 for the boys title while Colonel Crawford outscored Castalia Margaretta 44-41 to gain the girls' gold trophy.