After seeing and officiating thousands of baseball games in my life, someone asked recently if there any favorites that still stood out. You might be surprised.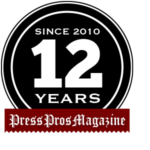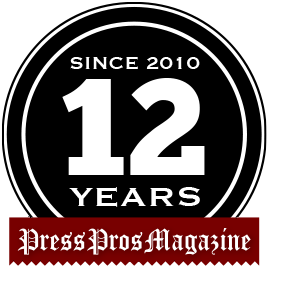 I ran into an old baseball friend Thursday at the Division IV regional at Princeton High School, two hours prior to first pitch between Russia and Southeastern, delayed due to storms that had swept through earlier and pushed back the start.
And like with all rain delays, the conversation turned to baseball history – coaches, players, and games – about which we ultimately talked about the memorable ones that still jog your memory.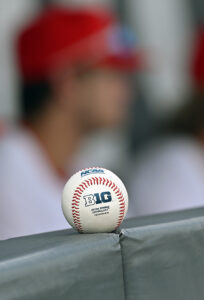 Having come from different backgrounds, he clicked off a couple that were unfamiliar to me. And when it was my turn he had no idea, either. But when you've been around the game a long time you remember days, and games, and kids that you will never forget.
Actually, my list was longer than his due to not only playing, but officiating and writing about what I've seen. And the longer I thought about them the more I remembered, and thought it would be a good column topic. It just might be that you'll remember, too, and enjoy a good story.
The first involved a game I actually played in, at Ohio State, in what would be my first opportunity to start a Big Ten game in the spring of 1972, my sophomore year. I had pitched some the previous year as a freshman, but only as a reliever.
We were playing Northwestern at old Trautman Field, near where Bill Davis Stadium presently stands, and pitching coach Dick Finn told me I would start the second game of a 7-inning doubleheader. Just my luck, we got hammered in the first game, 15-5, and Northwestern's shortstop, Bob Artemenko, had a huge game, lacking only a triple to hit for the cycle.
But baseball is a funny game, and while NU had feasted off the fastball in game one, I came out throwing the breaking ball and got them out of whack. What I remember is the third batter in the first inning put down a bunt along the first base line and beat it out. That would be their only hit of the game as we scored five times in the third inning, and going into the seventh inning I was still carrying a one-hit shutout.
I quickly got the first two outs in the seventh on ground balls, and then teammate and former Chaminade-Julienne standout Paul Kurpiel went over the right field fence to bring back what would have been a home run – a spectacular catch – for the game's final out.
The last thing that stands out was that I needed only 78 pitches to complete the game – 4 strikeouts, 1 hit, and no walks.  I remember that, and that Bob Artemenko (1st Team All Big Ten) went hitless.
The second game that stands out over the years is one that a lot of people remember and still talk about – Game 6 of the 1975 World Series. And the reason I remember it so well is not because of Carlton Fisk's home run off Rawley Eastwick to win it for the Red Sox.
Rather, I was umpiring minor league baseball at the time and prior to working in the Florida State League in 1976 National League umpire Satch Davidson, from London, Ohio, gave me a couple of his National League jackets to wear. The big league guys were supplied with new gear every year, and it wasn't unusual for them to pass their old coats down to minor league umpires.  I kept those two coats for years after leaving umpiring, ultimately giving them to another young umpire just starting out.
But in that Game 6 I watched Davidson intently, and of course, saw the home run by Fisk to win it…and there was Davidson standing, watching, and wearing his #4 National League plate coat as Fisk touched home plate for one of baseball's most iconic moments – the very coat he gave me a year later.
The third game that stands out is Fort Loramie's 2007 Division IV championship win over Newark Catholic, a game that hardly anyone gave Loramie a chance of winning against the six-time champions from Licking County.
Joe Neves and I were doing that game on OHSAA radio, and we were both astounded that Loramie coach Bill Sturwold would start left-hander Andy Long against Newark Catholic after Long had pitched a complete game win the day prior against Fremont St. Joe.
Newark Catholic was a hard-hitting team that year that had scored a lot of runs, feasted on fastballs, and Sturwold risked everything by starting the soft-throwing Long on short rest.  The reason?  Newark wanted to hit the fastball, and Long didn't have one.
As it turned out, Bill's strategy was brilliant, even though Long only pitched one inning and faced five hitters. That was enough to screw up Newark's timing and confidence. In the second inning Jordan Goldschmidt came in from center field to pitch for Loramie, throwing 89 miles per hour, and further confused the Irish hitters.
The game was scoreless for the first six innings before Loramie took advantage of a critical Newark miscue in the top of the seventh, strung some hits together, and scored 4 runs. Goldschmidt made that stand up in the bottom of the seventh and the Redskins would claim their first state baseball title in team history.
The fourth game that I remember was Minster's first state title under Mike Wiss in 2011. And I remember that game because Adam Niemeyer, who would later pitch for Ohio State, started and pitched the first four innings of shutout baseball.
Minster, meanwhile, scored 3 runs in the first, and another 3 runs in the top of the seventh.
But more importantly, after Niemeyer left the mound teammate Austin Knapke took over, pitched the final three innings of scoreless, hitless baseball and was the winning pitcher of record. Sadly, Knapke would pass away just four years later, and the home dugout at Minster is now named in his honor and bears his image of jumping on the celebration pile after the final out of that 2011 title game.
It's the wrong reason for remembering, but I'll never forget the game…and I won't forget Austin Knapke.
The final game I will share is that of the Division III OHSAA title game from June 7, 2014, the day that Coldwater beat heavily-favored Cincinnati Hills Christian Academy for Cavaliers coach Brian Harlamert's first title win at Coldwater.
Oddly, both teams had 29 wins for the year. But the reason CHCA was favored was that their starting pitcher, Blake Swanger, threw very hard…in the low 90s…and it was assumed that Coldwater wouldn't be able to catch up with his fastball.
And as it turned out, Coldwater only had five hits for the game, but played those five hits to perfection against Swanger, who struck out 10 and walked 2.  But three critical errors gave the Cavaliers all the additional opportunities they needed to win and they brought the title home to Mercer County with a 4-2 win.
Played in the brand new Huntington Park, in downtown Columbus, I still remember Coldwater's Brody Hoying sprinting from right field to jump on the dog pile celebration at the pitcher's mound. I remember that and the ear-to-ear grin of Brian Harlamert…that must have lasted for a week!