Jonathan Alder had its eye on Wooster Triway when the brackets debuted for the post-season, and their battle for the Division II state softball championship was as closely-contested as everyone expected.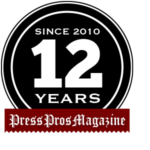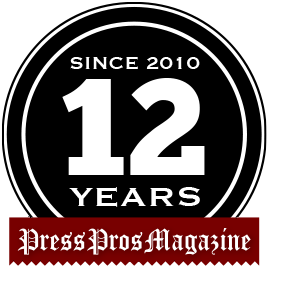 Akron, OH – The State of Ohio is fairly large, but it shrinks dramatically when viewed through the lens of softball.
The summer travel circuit is robust, and thus quite common for players to drive more than 100 miles to compete for their chosen team.
That mobility leaves few secrets in the sport, thus Jonathan Alder coach Dave McGrew knew enough to try to make the post-season as large as possible in one very crucial sense.
Unfortunately for the Pioneers, given they came up short Saturday in a 2-1 final for the Division II state championship game, McGrew couldn't make it large enough.
With sophomore pitcher Carter Wachtel striking out 10 and limiting Alder to just two hits, Triway won its first softball title and just its second state championship in school history by squeezing across single runs in both the first and fifth innings.
"She's the single reason that when we picked in the district, we went the other way," McGrew said of Wachtel, who pitched Triway to the title game last season and came up short, despite striking out 17 that day. "We didn't want to play them until the finals."
The matchup became unavoidable once Triway eliminated Heath (3-0) and Alder took care of Oak Harbor (5-0) on Thursday.
The Titans struck quickly in the bottom of the first, getting on the board when Wachtel walked and pinch-runner Emma Yoder came around to score on Haylee Pruitt's RBI double.
That stood up until the fifth, when Alder tied it via a daring base-running play from Jaden Phelps, who tagged up and scored from third base on a pop out to shortstop Hailey Massaro.
Lizzie Lombardi's blooper drove Massaro backward into the seam of the outfield grass, and she tumbled to the ground as she made the catch.
Phelps alertly sped home ahead of the throw, but Alder's other base-runner at the time got thrown out at third base after the throw home, ending the threat.
Triway came right back in the bottom of the fifth to reclaim the lead, with Hannah Massaro reaching safely and getting around to third as Wachtel came to the plate with two down.
McGrew visited the mound and got no argument from senior Marlee Jacobs, who pitched Alder to the 2019 state title as a freshman.
"Normally, Marlee wants to go after everybody and can't stand walking anybody," McGrew said. "But Wachtel is also their best hitter, and I didn't want to get beat by their best player.
"As soon as I said, 'I think we should put her on, Marlee said, "'I'm on board.'"
Jacobs then set her sights on retiring No. 2 hitter Emily Yacapraro, who was 0-for-2 to that point and who Alder felt it had scouted well.
"We were very familiar with her," McGrew said of Yacapraro. "She plays for my coaches in travel on Marlee's team. We knew what to expect."
A lefty, Yacapraro is a slap hitter, starting her sprint to first base as she makes contact.
Alder shortstop Evan Platfoot made a nice play to quickly field Yacapraro's attempted slap to the opposite field in her previous at-bat. But this time, with the infield in to guard against Yacapraro's speed, she placed a two-strike hit between Platfoot and third-baseman Shanna Higgins.
"We knew they were a good hitting team," said Jacobs, who struck out three and allowed six hits. "They have a couple at the top of their lineup that are their power hitters.
"We'd gotten their No. 2 hitter out every time. We threw the wrong pitch and it bit us. My best pitch is outside, but they were crowding the plate, so you have to go inside and find something else that works."
Wachtel took over from there, retiring Alder in order in the sixth and seventh.
"To me, she's the best in the state." McGrew said. "She hits all four quadrants. She throws over 60 and she mixes her speeds really well. She's a very good finesse pitcher. She's the total package.
"We thought we were going to have to find a way to scratch out three runs to win the game. We just weren't able to do that."
Wachtel made it hard on the Pioneers by limiting their table-setters, lead-off batter Danielle Robbins and Platfoot, to respective 0-for-3 showings.
Robbins had two hits and scored three runs, while Platfoot went 3-for-3 in Alder's shutout of Oak Harbor.
"She had a lot of movement on her pitches," Platfoot said. "Usually, we hit off a pitching machine before we play, but we stayed in a hotel (Friday) night and so we weren't able to do that.
"She had a really good curveball. I think that's what got most of us. I think it was more the movement than her speed. We've definitely seen faster pitchers. But she threw a lot of different pitches and they were all good."
Jacobs, bound for Ohio Dominican, finished 21-2 for the Pioneers (26-2), whose only previous loss came in the season's third game to Division I Teays Valley.
"I think we're all proud of how far we came this season," said Platfoot, a sophomore. "Obviously, it stinks to lose, but it's great to make it there, because I don't think we expected to. Winning (the distinct) against Lakewood was our goal, and we ended up making it a lot farther."
Bruce Hooley hosts the Bruce Hooley Show from 11 a.m. to 1 p.m. Monday-Friday on 94.5 FM in Dayton and 98.9 FM in Columbus.