Grove City got championship pitching and defense…and enough offense to slide past defending champ New Albany and into next week's state Final Four in Division I.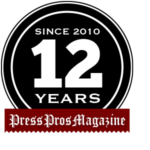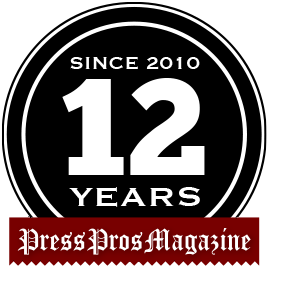 Keegan Holmstrom hit his spot one last time for a called strike three.
Gloves flew triumphantly into a cloudless blue sky. Hordes of teammates and coaches tackled Holmstrom on the mound.
For the first time in a decade, Grove City baseball was heading to the state Final Four.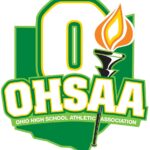 "Nothing better than that feeling," Holmstrom said. "We've had a joke going around that it's for the city, and it is. It's not a joke [anymore]. It's for real. When I struck out that kid, I look over to the dugout, there's all these fans, all these people — we just do it for them."
The Greyhounds beat New Albany, the defending state champions, 2-0 in the OHSAA Div. 1 Region 2 Championship Saturday at Dublin Coffman High School, thanks in large part to Holmstrom's efforts and those of his defense.
"Defense and pitching, we've been talking about it all year," Grove City head coach Ryan Alexander said. "We knew if we could get the ball back to Keegan in the second game, Sig did his part, and Keegan was amazing today. Tried to make it interesting with a couple of walks and hit-by-pitches at the end. But that's the way he likes it.
"I'm so happy for this group of seniors, I'm so happy for this team. We thought we had a chance to make a run last year, we were one inning, one hit short of pulling that off. Just so excited for this group of seniors."
It's the first Final Four appearance for the Greyhounds since 2012.
Grove City and New Albany split the Ohio Capital Conference title during the regular season, with the Eagles holding a 2-1 edge in their three games against each other.
However, this contest touted towering implications relative to the other three, and it's Grove City that moved on to contend for a state championship in Akron.
"You don't swing the bat, nothing happens," New Albany head coach Dave Starling said. "We took way too many called strikes, that's not typical of us. And of course the defense, like I told you yesterday, caught up with us at the wrong time."
Holmstrom's approach on the mound is marked by relentless pace, almost as though he's attempting to ensure that the game is done in less than two hours.  Through seven shutout innings, that work rate was on display most in the sixth, when he struck out the side.  Holmstrom fell behind one of the hitters 3-0 in that frame, but got the ball back immediately from his catcher and fired in strike one without hesitation, then did the same on strikes two and three.
"That's something I'm trying to work on, slowing down," Holmstrom said with a chuckle. "At that point though, you're up there, you've gotta have confidence in yourself and just throw it. And you know your defense is gonna play behind you."
New Albany's closest scrape with a run came in the seventh inning, when fearsome junior power hitter Eli Henderson sent a frozen rope back to the warning track in left-center field, only for Grove City left fielder Dylan Wells-Kottman to track it down in full stride.
"That kid's a monster," Alexander said. "I feel like it's Drago from Rocky IV when Henderson walks up there."
That stood among a litany of fantastic defensive plays for the Greyhounds Saturday.
The smoothest may have come from second baseman Trent Ruffing. With a runner on first and two out in the top of the fourth inning, a hard-charging ground ball came up the middle and looked like a surefire single.  Ruffing speared it while sprinting right, then flipped it with his glove to shortstop Spencer Stoll in the same fluid motion for the inning-ending force out.
Grove City third baseman Zak Sigman posted his own web gem an inning later, diving to stop another smoked ground ball off the bat of New Albany catcher Ben Clark, the team's three-hole hitter. Sigman leaped to his feet and retired him at first base.
"Those dudes are awesome," Holmstrom said. "You know you don't have to go out there and strike everybody out. Let them put balls in play, your defense is gonna make plays."
Execution was the hallmark of both of the Greyhounds' two runs.  Ruffing led off the bottom of the third with a double, moved to third on a sacrifice bunt from Holmstrom, and scored the eventual game-winning tally on a sacrifice fly from first baseman Jackson Ware.  Catcher Grady Speegle reached on an error in the fourth frame, landing on second base. Ben Griffith pinch ran and scored on a ground ball that got away from New Albany's infield, solidifying the final score of 2-0.
"I would love to say that we scored 14 today and it was 14-0, but these guys like to keep it interesting and we executed when we had to," Alexander said.
The Eagles' season may have ended in disappointing fashion, but Starling remains proud of his upperclassmen.
"This is probably the most successful senior class in the history of the school when it comes to baseball," Starling said. "The things they've accomplished, there's nothing to hang your head about. A special group, I'm gonna miss them for sure."
Grove City awaits the winner of Archbishop Moeller and Mason in the state semi-finals, to be played at Canal Park in Akron on June 10. First pitch is scheduled for 1 p.m.