Miami East couldn't summon the magic that forged a post-season run of softball success not seen in a generation, but the Vikings' season perhaps foreshadows more such achievements to follow.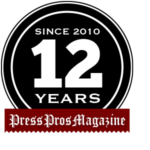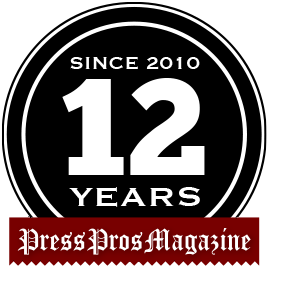 Akron, OH – There were no alarms sounding in the Miami East dugout when two innings passed without incident Friday in the Division III  softball semifinals.
No damage loomed on the scoreboard, and karma seemed in perfect alignment, what with the sun shining brightly on the Vikings 44 years to the day of their only previous visit to the state tournament.
That trip resulted in a 1978 state championship, and there was no reason for imminent concern now against Tuslaw…unless East could have heard the conversation going on across the field.
"We came in after the first couple innings and felt like we were right on it," Tuslaw coach Cayla Mattox said. "We were just missing a little underneath it. We were missing barely, but when we got the top of our order back up there, we made some adjustments."
The tale of Tuslaw's eventual 6-1 victory would be told by those changes, which fed a five-run third inning that ended the Vikings' magical season.
Lightly regarded in March, East advanced to its first regional championship since that first OHSAA state softball tournament back when gasoline was 70 cents per-gallon.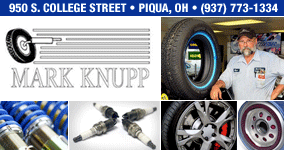 "Six years ago, Miami Each didn't win a single game in softball," coach Brian Kadel said. "Even though we've won some games the last few years, there were a lot of doubters: 'Well, you can't really win a big game' But as coaches, we knew we had something special."
It wasn't always so with the Vikings, not during the two-year break Kadel took in 2016 and 2017 after heading the program for seven seasons.
His teams reached the regionals twice during his first go-'round, and this spring he found some magic like none before in Year Five of his second tour as Miami East's head coach.
A lot of that success traded to a transformative group of seniors, who not only bought into his vision, but embraced their younger teammates.
"I think we showed them good leadership skills," senior first-baseman Kayly Fetters said. "They listened to us and let us lead. Hopefully, they'll take that forward into next season."
East senior Kyleigh Kirby set Tuslaw down in order the first two innings, and her confidence as high entering the third inning, even though five of the first six hitters she retired hit the ball well, including four to the outfield.
"I wasn't nervous at all," Kirby said. "I told myself, 'It's just another game.' It didn't even feel like the state tournament. It just felt like a normal travel ball game."
The stakes, of course, were higher, and Tuslaw set about reaching the title game in its first ever trip to the state semis by parlaying a walk and a misplayed sacrifice bunt into its decisive five-run fourth.
Leadoff batter Macaira Fox chased home both runners with a double into the left-field corner, and Lillian Bucher followed with a carbon-copy double into the same spot.
Meredith Rankl scored Bucher with a single, then sped to third when East's throw home went awry. Kylie Johnson's two-out, RBI single scored her to complete the five-run rally.
Despite being significantly down, and despite seven of East's first nine hitters having struck out to that point, there would be no surrender.
Kali Teeters led off the fourth with a walk and raced to third when Jacqueline Kadel followed with a double. Kirby's sacrifice fly brought home the first and only run East would score, even though it threatened in every inning that followed.
"A lot of people didn't believe in them, but this is such a tight-knit group, they still believed and had faith in each other," Kadel said. "They had a bond I've never experienced in coaching. They had grit. That's how I knew we had something special."
The Vikings started the season with eight straight wins and 11 in their first 12 games. Their post-season run began with a pair of two-run struggles before they burst through the districts and regionals with games of 12, 11 and 10 runs, respectively.
That offensive production eluded them against Rankl, who struck out 11 and walked only one.
She was particularly rough on the middle of Miami East's order, striking out its fourth, fifth and sixth hitters a combined seven times.
"Her ball was moving well," Kadel said. "I think we let her control us when we could have had some success. We've done a good job of attacking pitches we can hit and being patient.
"Too many times today, we got impatient. We got down in the count and then she just owned us."
Fetters' double broke that dry spell to lead off the Vikings' fifth, and Abigail Kadel followed with a single up the middle.
Pinch-runner Rachael Haak got the go sign from her coach as she rounded third, but Tuslaw right-fielder Kaitlyn Mazzocca one-bounced a throw to catcher Miriam Peterson and she hung on to apply the tag as Haak ran into her at the plate.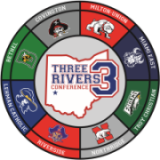 Haak's hustle, trying to create momentum, typified the play that cost her much of the season with a dislocated elbow after crashing into a fence while chasing a foul ball in April.
"They made a nice play at the plate," Kadel said. "We were trying to be aggressive. They made a great throw and the catcher made a heck of a play to hang onto the ball. That's why we have to credit them. We just came up a couple of hits short."
Bruce Hooley hosts the Bruce Hooley Show from 11 a.m. to 1 p.m. Monday-Friday on 94.5 FM in Dayton and 98.9 FM in Columbus.