New Albany shook off some uncharacteristic fundamental mistakes to cruise into the Division I regional finals, where it will meet surprising Grove City for the fourth time this season.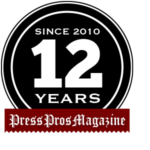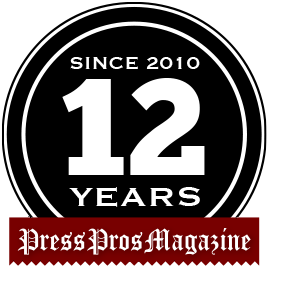 Dublin, OH — It took all of two innings for New Albany to shift from a twisting, rock-laced road into cruise control.
The Eagles entered the fourth inning tied, 2-2.
To that point, the game had already included a runner who wandered off third — he thought it was ball four, started advancing home, but was tagged out — and another that scored on three separate fielding errors.
But the defending Division I state champions eventually steadied themselves and wound up breezing through to the OHSAA D-I regional finals via a 9-2 drubbing of Westerville North.
"I'm pleased with what we did offensively. We continued to put pressure on, which we needed to," New Albany coach Dave Starling said. "But defensively, that was not typical of New Albany baseball."
A dropped fly ball started the offensive action for New Albany in the fourth frame.
Soon the Eagles had the bases loaded with no outs, and junior Eli Henderson battled to a nine-pitch walk to put New Albany ahead, 3-2.
Junior Ben Clark followed with another base on balls to plate an additional run, and senior Oliver Cush tacked on an RBI single.
The damage only stopped there because a runner left third base too soon on a potential sacrifice fly. Still, the Eagles led 5-2 after the fourth.
New Albany had finally done some serious damage against soft-tossing Westerville North pitcher Trevor Newtz.
"It's hard to emulate that in practice," Starling said. "So it was gonna take us one time through the lineup, to time up his off-speed, because he does a good job of controlling that."
New Albany loaded the bases with no outs once again in the fifth frame, and senior Andrew Ecleberry wasted no time pulling two of his teammates across with a single.
A successful sacrifice fly and another RBI one-bagger later, the Eagles had blown the game open and take their eventual seven-run advantage.
Starling didn't believe his team's performance came full circle, however.
Neither of the Warriors' runs were earned, and one came on a little league-esque sequence in which an errant throw on a ground ball resulted in two bases for Westerville North junior Lance Preston. He then scored on an errant pickoff attempt with the outfield defense botching the backup.
"At this point in the year, you should be timing everything up and it should be a well-lubricated machine," Starling said. "That's concerning to me, because some of those things that we did not execute tonight are key plays in tournament play."
Still, the Eagles didn't allow any crooked numbers to appear on the scoreboard. Even in their biggest of jams.
Westerville North loaded the bases with no outs in the top of the third. It brought one run in to score on a wild pitch, but back-to-back strikeouts from New Albany pitcher Caden Robinson helped to close the frame without any further damage.
"They are a composed group," Starling said. "We teach from day one, 'Never be afraid to make a mistake.' They let it go. They'll come right back. And the thing is, I don't want to say they're seasoned veterans but they've certainly been here before and understand what it takes."
New Albany will take on Grove City — a team it's already met three times this year, with a record of 2-1 — in Saturday's regional championship game.
Grove City 2, Hilliard Darby 0
Zak Sigman's name may contain 'sigma,' one of the letters of the Greek alphabet, but his performance Friday drew shades of another — alpha.
Pitching 6.2 shutout innings and knocking in the eventual game-winning run, Sigman guided the Greyhounds to a 2-0 win in the regional semi-finals over Hilliard Darby, receiving plenty of help from his defense.
"It's a blast," Grove City coach Ryan Alexander said about moving on. "Every kid should get a chance to play in a district final, a regional final, sometime in their life. It's a lot of fun, atmosphere is great. Grove City packs it, always. Our fans are amazing. So it's just super exciting for our guys, our city."
Sigman posted six strikeouts on the day, taking little time between pitches.
"Fastball was definitely my best pitch today, it felt great," Sigman said. "Then my slider, sometimes it worked, sometimes it fell off."
One could watch 100 different baseball games and see each be decided 100 different ways, and two different runners touching two different bases at near-identical times changed the outlook of Friday's proceedings.
Sigman struck out two batters to open the bottom of the fifth inning, but after a walk and a bunt, sophomore Keegan Holmstrom came on for a one-out relief appearance against Darby's best hitter, Casey Maruniak.
Down 0-2, Maruniak lined a single through the left side of the infield. It was bobbled by left fielder Braxton Bryant.
The Panthers' lead runner came home to score easily, but Bryant collected himself and fired the ball to third, where the trailing runner was trying to advance. He was out there. The home plate umpire waved off the run.
"It's a controversial call that definitely went in our favor," Alexander said. "We'll take it. We probably should have scored eight more runs with all the baserunners we had."
Sigman stepped back onto the mound and threw two shutout innings to close the contest.
Darby's best chance to score outside that play came with the bases loaded and two outs in the third inning. A bloop shot looked destined to fall into no-man's land, but right fielder Jackson Ware made a sliding basket catch to save a surefire two-run hit.
"[Sigman] had two strikes on him, he flips a bathead and we had Jax moved in a few feet right before that play," Alexander said. "Then you just pray. That's all you do at that moment. Once he flips a bathead, you hope it just hangs on long enough."
Sigman's lead-taking single came on a 2-2 pitch in the third frame, a sharp grounder back up the middle to plate Ware. Ware also scored an insurance run in the seventh inning.
"At first I was confident, I was looking for my pitch. I couldn't find it," Sigman said. "Then I got down two strikes. I was looking for a fastball and he gave it to me, saw it out of his hand and just attacked."
Grove City and New Albany will meet with a regional championship and bid to the state Final Four on the line at noon Saturday at Dublin Coffman High School.