Jonathan Alder is within one victory of its second Division II state softball championship in four years, and some young contributors in 2019 are leading the way now.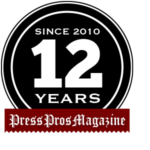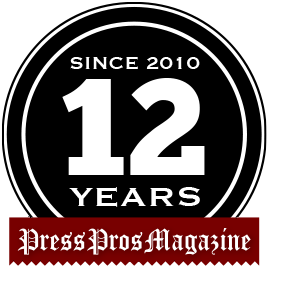 Akron, OH – Anyone fashionably late for the start of Jonathan Alder's 5-0 victory over Oak Harbor in the Division II state softball semifinals on Thursday missed the early impact of Pioneers' senior second-baseman Danielle Robbins.
Not to worry, though.
She held plenty in reserve for late-arrivals to appreciate over the rest of the innings to follow.
After reaching via an error to lead off the top of the first inning, Robbins stole second base on the next pitch, advanced to third on a sacrifice bunt and scored via a wild pitch to provide a 1-0 lead within the first offerings to the plate.
That's all the Pioneers would need to advance within a victory of their second state championship of Robbins' career, but it was far from her only contributions to JA's 26th win in 27 games.
Robbins ripped a line drive into left field in her next trip to the plate in the third and never stopped, rounding second base when the ball eluded Oak Harbor's outfielder and scoring when the relay went awry.
Then, in her next trip to the plate in the fifth, Robbins found the gap in right center and sped all the way around for an inside-the-park home run.
"She is phenomenal," Oak Harbor coach Chris Rawski said. "She showed that off big time today."
There was a lot of, phenomenal, to go around for Alder, including sophomore shortstop Evan Platfoot's three hits, a pair from senior first-baseman Jaden Phelps and the typically-dominant pitching of senior Marlee Jacobs.
She allowed Oak Harbor only four hits, did not walk a batter and struck out seven.
"Marlee had them off balance the whole way," Alder coach Dave McGrew said. "That first run was really big for us. It settled everyone down.
"As soon as Danielle got on, I sent her on the first pitch. I knew she could steal second and get in position to put us in front early. Her speed really puts pressure on people."
JA will need all the force Robbins and Jacobs can apply to bookend the championship they won as freshman starters in 2019.
That's because their opponent Saturday at 10 a.m. will be 29-1 Wooster Triway, which dispatched Heath, 3-0, in the other D-II semi.
"They're the gold standard," McGrew said of Triway, which finished as the state's runner-up last season. "They have all nine starters back and a stud pitcher.
Triway's Carter Wachtel, a sophomore,  struck out 15 and allowed just two hits in the win over Heath. She also had a two-run triple.
"They beat (state semifinalist) Watkins (Memorial) when they were No. 1 in Division I," McGrew said. "Their defense is really good and they handled Heath, which had been on fire."
McGrew could apply the same superlatives to his team, of course, given that it's only loss came in the season's third game, and that it played error-free in eliminating Oak Harbor (24-9).
"We were efficient and clean and Marlee did her thing,' McGrew said.
Jacobs, bound for Ohio Dominican University next season, has been doing her "thing" throughout her Alder career.
She stepped into the circle as a freshman and pitched JA to the state title, but her role then was much different than it is now.
"We were loaded then," McGrew said. "We had three first-team All-State players. The biggest thing for Marlee then was, just concentrate on your role and let the others take care of things.
"She's a completely different pitcher now. She puts us on her back."
Robbins, who started on that 2019 title winner as the left-fielder, also shares in the heavy lifting by setting the table, or cleaning the table, on offense.
Platfoot scored Alder's second run in a two-run third with an infield single in advance of Jaden Phelps' RBI base hit.
"Evan has been on fire lately," McGrew said of his sophomore shortstop.
Platfoot credited Robbins with putting the Pioneers' entire team at ease early.
"She scored our first run, which made me at least feel a little more comfortable, knowing we had already scored in the first inning," Platfoot said. "She also had two in-the-park home runs, so she had three of our five runs."
That was more than enough breathing room for Jacobs, who appears to welcome the greater burden she shoulders now as a senior.
"My freshman year was a very different scenario," she said. "I was the youngest one out there. My team, my freshman year, was very mature. It  was just this attitude of, 'We trust you; (but we've) got everything,'
"This year, we started off a little slow.  As the tournament has gone on, I think we've felt a lot of trust in all of our starting line-up. We're a team that fights back when we get down. I think that will be good to carry us into Saturday."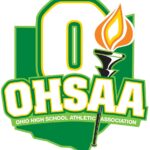 Phelps typified that Alder resilience in the semifinals, contributing two hits after being pinch-hit for by a freshman in the regionals, due to some struggles at the plate that now seem well behind her.
"I gathered them all together after the regionals and I pointed out how unselfish Jaden was," McGrew said. "I pinch-hit for her and it didn't bother her a bit.
"I told them, 'You watch, at the state tournament, she's going to get a big hit for us. And sure enough, it wasn't just one, she got two."
Bruce Hooley hosts the Bruce Hooley Show from 11 a.m.-1 p.m. Monday-Friday on 94.5 FM in Dayton and 98.9 FM in Columbus.