Russia used last year's disappointment in a regional final loss as motivation and turned the tables on Fort Loramie, besting the Redskins 7-1 in the Division IV regional finals, in an eerily similar scenario.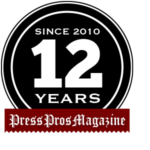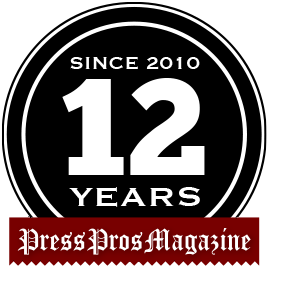 Cincinnati, OH – Almost a year to the day, in the 2021 Division IV regional semi-finals, Fort Loramie beat Shelby County League rival Russia by a score of 7-1 on a day Russia coach Kevin Phlipot remembers as one where nothing went right – pitching, defense, offense…a game you'd like to forget.
Except, Phlipot, his players, and the community of Russia didn't forget.  Rather, they used that day (June 5th, 2021) as a reminder and motivation to get back to the regional round, play better, and atone for a season lost over that one disappointing game.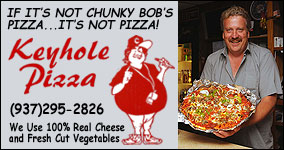 "We waited all year for this game,"  said Phlipot Friday afternoon.  "We played all year for this game.  We knew it could have been taken away at any point. But this game was the focus of our season and our mindset.  And we said today, 'If you don't believe that, you don't belong in our dugout.'  And we believed."
Friday afternoon Russia, indeed, flipped the script, and history, by beating Fort Loramie by the identical score of 7-1…on a day when Loramie committed six errors (officially), did as much wrong as you can in a baseball game, and afterward boarded the bus back to Shelby County with two choices.  Forget it ever happened…or use it for motivation for next year, as Russia did.
"Well, we win as a team and we lose as a team,"  said Loramie coach Jeff Sanders, gracious – magnanimous – to talk about a game shadowed by such bitter disappointment.  "I don't think the burden should be shouldered by any one individual.  We made plenty of mistakes to go around today.  The thing that got us here was our strong defense and pitching.
"Today, we had a little bit of a breakdown and that cost us.  We always try to limit Russia to a single run and avoid the big inning.  Today, things kinda' snowballed and we picked the worst time to have our worst defensive game of the year."
In his own words, there was plenty of blame to go around…painful to watch if you wore red and black…and so uncharacteristic as to make you believe that it was all a dream.  A nightmare, in fact.  But in reality, a game pitched well enough by Derek Meyer as to give them a chance to win.  Meyer went the distance and allowed just five hits, but Loramie continually shot itself in the foot, and in Sanders' words again…the worst time to do it.
Loramie drew first blood in the top of the third when Derek Meyer scored after reaching first on an infield error, then advanced on a single by Evan Eilerman and scored on a fielders' choice ground out….1-0.
Russia responded immediately in the bottom of the third…on a trio of infield errors, a walk, a pair of base hits, a pair of fielders' choices and a rundown between third base and home plate where Loramie appeared to have Russia's Jared Poling dead to rights.  Third baseman Clint Hilgefort tossed the ball to Meyer covering the plate, who appeared to tag out Hoying trying to score, only to have the ball pop out of his glove. Poling was safe, and like the day before in Russia's game with Southeastern, the flood gates were thrown open.  One out later a muffed ground ball by second baseman Maverick Grudich (his second error of the inning) allowed a pair of Russia runners to cross the plate and when the dust had clear the Raiders led, 4-1.
In the meantime Russia junior pitcher Xavier Phlipot was throwing strikes and pitching to contact, scattering 7 hits in a complete game of his own.  He struck out three, walked just one, and allowed his defense to make plays and collect outs behind him.  Importantly, the Raiders would turn four double plays, wiping out scoring threats throughout the game, adding to Loramie's frustration. Every time they tried to generate a rally, Russia shortstop Galen Cordonnier and second baseman Brayden Monnin would wipe things clean.  Xavier Phlipot couldn't help but note the irony of how it all happened.
"Last year I was in the this same spot, except I was on the losing end.  This year we were on the winning end, 7-1, and this was our goal.  We were in trouble all day with runners on base, but we were able to work through it, we turned those double plays, and our defense came through with some big plays.  Now I hope we can win two more."
Russia would add to its 4-1 lead with a single run in the fifth…then two more in the sixth on a pair of singles by Aiden Shappie and Jude Counts, a fielder's choice, another infield error, and Counts would score the game's final run on a wild pitch.  It left Jeff Sanders with little choice but to talk about the glass half empty when it was over…the booted ground balls, a dropped popup outside first base, and a pinch runner picked off first base after a leadoff single in the sixth.  Maddening!
"There was nothing routine for us today, and I can't explain that,"  said Sanders.  "Like I said, we've been air-tight on defense all year.  Some of the ground balls were in-between hops, but that's a routine baseball play that you have to make. And there were things that don't show on the scoreboard – a passed ball, a hit batter, bases loaded with no one out and we can't get a ball out of the infield.  If one of our guys hits a ball in the gap there the whole complexion of the game changes.
"But give credit to Russia.  They're a good baseball team.  You can't give them an inch…and we did."
Russia (24-6) won it with 7 runs on 5 hits, and committed 3 errors.
Loramie (25-7), lost it with 1 run on 7 hits, and committed 6 errors.
"It wasn't the best start for us, we didn't get a leadoff batter out until the seventh inning, but the key for us today was the double play,"  said Kevin Phlipot.  "We had four of them and we needed them because were in trouble the whole time.  And the other key was damage control.  We had bases loaded, nobody out, and we got out of that.  We hung, and we finally got some good at bats….and they struggled.
"And we took advantage of every opportunity.  We struggled, too, but we got out of it."

They'll make their first appearance in the Final Four since 2017.  Did Phlipot learn something from that experience that will help them prepare for next weekend?
"That's a good question,"  he answered.  "All I can tell you is we're good enough to win.  Everyone who gets this far is good enough to win.  The best team doesn't always win, just the best team on a given day."
On Friday he said that Russia had returned to the regionals to win two games.  Twenty four hours later, Phlipot had made good on his quest.  Now it remains to see if they can win two more, as Xavier Phlipot suggested.
Can they?
Well it's true that the best team doesn't always win.  Loramie had a better lineup and more depth than Warren JFK last year, but fell to one of the best and most unexpected pitching performance of the tournament.
Russia has that kind of pitching depth with Grant Saunders and Xavier Phlipot, they are capable of hanging around until something good happens…and to their coach's statement, they are good enough to win.
They were good enough once before, 51 years ago…back in 1971, when Ron Schulze went 5 for 5 and drove in 5 runs in their first, and only, state championship.  And they say history does repeat itself.
What they need now…is that 'given' day.