Two Columbus-area long jumpers captured Division III long jump crowns and Hilliard Davidson's girls 4×800 relay took second, but the big story was Westerville Central standout Justin Braun scratching from four preliminary races because of an injury.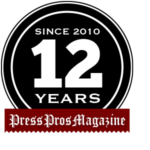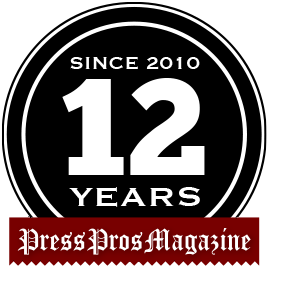 Columbus, OH – The big bombshell on the opening day of the state track and field championships was not broken records but scratches.
An overflow crowd at Ohio State's Jesse Owens Memorial Stadium reacted with quiet chatter when the lane of Westerville Central sprinter phenom Justin Braun was vacant for the semifinals of the 100-meter dash. The defending champion in the 100, 200 and 400, Braun – a generational talent signed, sealed and delivered to the University of Southern California – was expected to chase long-standing state records in each event.
Some speculated that Braun perhaps opted out of the 100 to focus on the longer sprints and Central 4×400 relay, but that, too, was scuttled when he scratched from those events. It turns out that Braun suffered a quad injury in training and was unable to recover in time for Friday's qualifying.
Braun came in No. 1-ranked in the nation in the 400 (45.65 seconds), where he was hoping to break the 32-year-old mark of 45.59 held by legendary Chris Nelloms of Dayton Dunbar. 
In addition to being a major bummer for fans, Braun's injury also throws an already-tangled Division I team race into shambles. Central was one of several teams thought to be a major contender for the title.
The Columbus-area still had plenty to cheer about on this brilliantly sunny day as two athletes took home state championships.
Africentric sophomore Ashtan Winfrey, in just her first year of long-jumping, leaped 18 feet, 8¾ inches to win the Division III competition. Winfrey had placed third in the regional and brought in a season/career best of 17-10.
"I knew I could win it coming in," said Winfrey, who missed most of her freshman season with a stress fracture. "My run-up in the regional wasn't my best. Today, my runway speed was good. After I got that first jump out there, it really took the pressure off and I just went for it after that."
In fact, Winfrey's worst jump (17-10) still would have topped the field. Her winning leap nearly cracked the all-time top-10 list littered with Division I athletes.
Just as eye-opening was the performance of Grandview senior Collin Haj-Abed in the Division III boys long. On his final attempt, Haj-Abed soared 22-2½. That was more than a foot better than his regional runner-up jump.
"Honestly, if you would have told me coming in that I had a chance to win a state title, it would be in the (110) high hurdles, not in the long jump," he said. "I wasn't in the right state in my head at regionals. Today, I was putting 21-footers out there all day. I got really pumped for the last jump and extra adrenaline did it for me. I can't really put my emotions into words right now."
Hilliard Davidson's girls entered the Division I 4×800 relay with the fastest regional qualifying time and hopes of gold. But on the final lap of the anchor leg, Medina's Mia Heine gradually pulled away from Dillon Sweetman for the win in 9:11.01. Davidson ran 9:14.61.
While the Wildcat quartet of Emi Schroyer, Alyssa Mason, Caitlyn Jones and Sweetman seemed glum afterwards, it was Davidson's best finish ever in the program's signature event. Since 2009, the Wildcats have placed in the top five seven times while qualifying in all one one year.
"We knew there were a lot of good teams who probably would run faster at state than they did at regionals," Jones said.
Sweetman, a junior, said "I knew I had to punch out the first lap strong. Honestly, it was not my best race or ours as a whole, but we're all really proud of each other."
While disappointed in Braun's absence, fans were treated to an utterly memorable performance in the girls Division III girls pole vault by Kenna Lee Stimmel of Castalia Margaretta. The Virginia Tech signee not only bettered her own state record but smashed the national record with an effort of 14-6¼. The old mark of 14-4 by Rachel Baxter of Anaheim Canyon had stood since 2017.
Stimmel's three-peat in the event (the 2020 season was canceled by COVID-19) was preceded by her sister Cassidie claiming titles in 2017 and 2018.
Worthington Christian senior Brooke Holloway had a front row seat, placing fourth at 11-8.
"I've grown up with her at meets and camps and I was hoping she would get the record," Holloway said. "It's obvious she's in her own league. I came in just hoping to PR."
Sophomore Allison Klinefelter of Columbus Academy took fourth place in the Division II high jump with a 5-foot-5 effort. Her personal best coming in was 5-6.
"I was just excited to be here for the first time and getting to the podium was fantastic," Klinefelter said. "My adrenaline was really flowing. Doing this well against so many good girls has been really enthusiastic about next year. I just need to be able to jump 5-6 or better more consistently."
Grandview senior Connor McCormick took fourth in the Division III pole vault (14-4), earning bragging rights over his brother Iain, who turned in a career best of 15-6¼ indoors but was unable to medal at the state.
"It was a good day for me," McCormick said. "It was a great experience and a great atmosphere. It's something I'll never forget."
In just his first stab at track and field, Watterson junior Owen Samenuk placed fifth in the Division II long jump (21-6 ½). The leap surpassed his previous inch by four inches.
"According to the program, I came in seeded 11th based on my regional jump, so, yeah, I'm ecstatic," Samenuk said. "To get a big PR on my first jump really took the pressure off. I had never competed in such an awesome environment."
In past years, Samenuk had played club basketball in the spring.
"People always told me I had hops and I should try out for track," he said. "I wish I had done this long ago. I'll be back here next year. You can bet on that."
In the Division III preliminaries, Katie Rueffner of Colonel Crawford set a meet and all-time state record in the 100 hurdles, clocking 13.87 seconds. The old mark of 13.99 seconds by Calista Manns of Grove City Christian had stood since 2019.
Gahanna junior Camden Bentley broke a state meet record in her preliminary heat of the Division I 100-meter hurdles, just shy of her all-time mark of 13.42.