The two Shelby County League rivals got through their respective regional semi-final matches to set up Friday Finals reprise from a year ago – Loramie vs. Russia for the chance to go to Akron next week.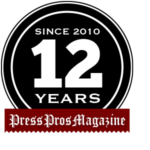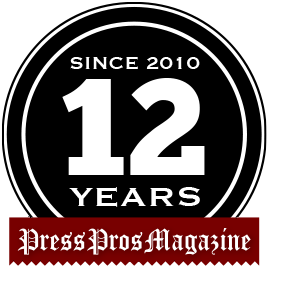 Cincinnati, OH – Two teams from Shelby County that have worked, and waited, and pined for the opportunity of a rematch are going to get their wish on Friday afternoon – Fort Loramie (25-6) and Russia (23-6) will face for a second consecutive year in the Division IV regional baseball final at Princeton High School to determine which Shelby County League team will represent southwest Ohio in next week's state finals in Akron.
Thursday afternoon Russia withstood an hour-long rain delay to eventually play and defeat Southeastern, 6-2, behind the five-hit pitching of senior Grant Saunders.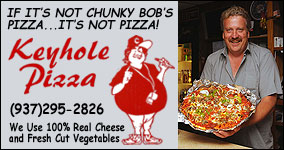 Three hours later Fort Loramie jumped out to an early 4-0 lead over Fairfield Christian Academy, then hung on through a couple or late anxious moments to win, 5-2.
It sets up the rematch that both teams want for different reasons, but both stemming around atonement.
For Russia, atonement for a disappointing loss to rival Loramie in last year's regional final game – a game in which the Raiders didn't pitch, didn't hit, and didn't defend, an uncharacteristic performance with so much on the line.
For Fort Loramie, atonement for a disappointing loss to eventual state champion Warren John F. Kennedy in the state semi-final round, a team with only ten able-bodied players on its roster, but one that also had a hot pitcher on the right day to quell the Redskin bats and send them home with a bad case of the 'what ifs'.
Rivals for nearly sixty years in the Shelby County League, Friday's rematch will likely attract a proportionate record crowd from the two neighboring communities, sure to fill Princeton High School's 500-capacity baseball seating.
In the afternoon's first game Russia ace Grant Saunders got off to a slow start, wasn't throwing hard, wasn't executing, and quickly gave up a run on three hits in the opening inning to the Trojans from Southeastern.  Southeastern starter Sammy Smith was everything that Saunders wasn't, holding the Raiders to just one hit for the first three innings by changing speeds and making the most of his three pitches – fastball, curve, and off-speed.
Southeastern scored a single run in the third to take a 2-0 lead, while Saunders felt his way along, and the Raiders struggled to figure out Smith.
But a single by leadoff hitter Hayden Quinter in the top of the fourth turned the tide of the game.  Saunders followed with another single.  There was an error on a sacrifice bunt attempt, with all three runners safe.  Braylen Cordonnier added another single to score Quinter…and then catcher Aiden Shappie crushed a Smith fastball to the alley in left to score Saunders and tie the game at 2-2.  There was a passed ball, another double by Jared Poling, a walk to Jude Counts, and error on a pickoff attempt at second base, and suddenly Smith didn't seem so nearly in control.  Braden Monnin slammed an RBI single to drive in two more and suddenly the Raiders were indefensible.  By the time Quinter came to the plate for a second time, the tenth hitter of the inning, Russia held a 6-2 lead and control of the game.
"We were struggling,"  said Raiders coach Kevin Phlipot.  "Offensively, we were trying to feel our way through the fastball, curveball, changeup, but we had some better at bats the second time through the order, and had the big inning.  The key was the bunt play.  They misplayed it, and by them misplaying the bunt it let the flood gates open.  We were playing for two runs, but they gave us an extra run, we starting hitting the ball, and that was the key to the inning."
From that point Saunders did what good pitchers do when gifted a lead.  He bowed his neck, got more comfortable in his work, and held Southeastern hitless over the final four innings, striking out five, walking one, and hit three Trojan batters.
"I really wasn't comfortable with the mound after the rain delay,"  said Saunders.  "I wasn't feeling good.  I don't want to make excuses, but after a few innings I just started to get into it.  The runs in the fourth were big.  That gave me energy, gave me faith back in myself, and trust in my team.  I felt 100% better than I did for the first three innings."
As it turned out, Aiden Shappie's double was the big hit of the day, and probably the hardest hit ball of the day.
"We've been down before and know what it feels like,"  he smiled afterwards.  "I just got lucky and he threw me a fastball right down the middle.  I knew it was coming and I didn't want to miss it…took it to left.  Before we had that inning it was pretty down in the dugout.  But once we got some hits everyone starting loosening up, we started having fun, and when you have fun you start to hit the ball."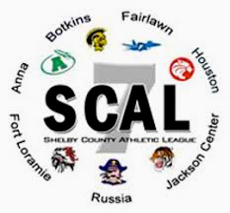 Saunders would take it from there, finishing with a flourish, and seemed to get stronger with each inning…the incentive of gaining Friday's final fueling his competitive energy.
"It couldn't set up better [for tomorrow],"  added Phlipot.  "Grant gave us a good game today.  We've got Xaiver (Phlipot) for tomorrow against whomever, and we're a confident bunch that came here to win two ballgames.  We're halfway there."
Whomever, of course, turned out to be Fort Loramie, a prohibitive favorite against Fairfield Christian (15-10).
And Loramie took no time at all in setting a tone with senior Ty Ruhenkamp on the mound.  Ruhenkamp struck out seven of the first nine Fairfield hitters he faced, while the offense got on the board with a run on three hits in the bottom of the first inning off Fairfield starter Jimmy Schmitz.  An inning later the Redskins struck for three more on a walk to Logan Eilerman, then three consecutive singles by Owen Pleiman, Derek Meyer (a bunt), and Evan Eilerman, and before Schmitz could record the third out he was trailing 4-0.
Ruhenkamp continued to roar, blowing the fastball by the Knights' hitters, while mixing in the curve to keep them from timing him up.  But in the fourth he walked a couple, had an error behind him, and Fairfield scratched across a run on a sac fly to cut the lead to 4-1.
In the fifth home plate again began to move around on him, and Loramie coach Jeff Sanders came to the mound and made a change, flipping Rukenkamp with first baseman, and lefthander, Derek Moore.  Moore struck out a pair and escaped the inning without allowing a run.
Rukenkamp, oddly enough, came back to the mound from first base to start the sixth.
"I got lazy with my mechanics"  said Ruhenkamp.  "I was falling off toward first base, and then I got back in the dugout and we talked about that and tightened them up when I came back out for the sixth."
He cruised through the sixth on a pair of fly ball outs and his ninth strikeout of the game, while the Redskins would add an insurance run in the bottom of the inning via control issues by Fairfield reliever Manny Schulze, who walked in the fifth run.
Now backed by a 5-2 lead, Ruhenkamp came out for the seventh but again had trouble throwing strikes.  After retiring the first two out on a strikeout and a ground out to second, he walked a hitter, gave up an RBI double, and walked another hitter before Sanders came back to the mound.
"I told him to throw strikes and finish things.  This was what we were out here for."
Manny Schulze promptly lined out to Logan Eilerman in center field for the final out of the game.
Loramie won it with 5 runs on 7 hits and committed an error.  Ruhenkamp pitched six of the seven innings, struck out 10, walked six, and through it all…didn't allow a hit.  He went home deserving of a good night's sleep.
"First, they were a better team than a seven seed,"  Sanders said of Fairfield.  "They played with a lot of heart, they kept playing, and I thought they were a good team, better than a seven seed, by far.
"Today wasn't pretty, but we skated through.  You can't ask for more than your pitching staff  to give up just two runs on one hit, even thought it didn't appear pretty.  We hit some balls hard, but at people, so I can't say our bats were bad.  We made a couple of mistakes, but really, we did almost everything we asked our guys to do."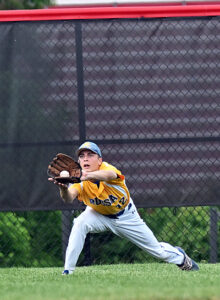 So the stage is set for the rematch, with both coaches feeling good about how their team will play.
"Getting four runs in the first two innings changed the entire game for us,"  said Sanders.  "Ty's assets are a good fastball and good movement on his pitches.  His liability today was trying to be too perfect, and falling behind.  But it all worked out.  Seven walks aren't what you want in a game like this, but we got through it."
Loramie will seek its third trip to the Final Four under Sanders and it's fourth over all state title, having won in 2007, '10, and '18 (under Sanders).
Russia will seek its first trip to the Final Four since 2017 (its second under Phlipot), when they lost to Minster in the title game, 2-1.