Avenging his lone defeat this season, Westerville Central marvel Justin Braun was responsible for two of six regional records eclipsed in the Division I regional track championships. Central won its first boys crown while Gahanna's girls took their seventh straight.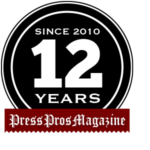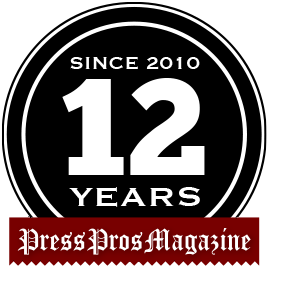 Pickerington, OH – When Westerville Central speedster Justin Braun got beat in the 100 meters Friday at the Division I regional championships, the track-savvy crowd at Pickerington North reacted in amazement. It was the first time that Braun, the defending 100, 200 and 400 state champion, had lost all season.
Immediately, folks began wondering if Braun – presumably a bit salty after the loss to Pickerington Central's Troy Lane – would respond with something truly epic in the 200 and 400. The University of Southern California-bound senior did just that on a night on which six regional records would fall.
"Honestly, I wasn't mad after the 100," Braun said. "You can't react that way. If there's one thing I've learned in this sport it's that you have to keep focused and deal with the details of each race one a time. I can't let the 100 get into my head and affect my other races. Troy came for the kill tonight. I respect him a lot and I congratulate him."
Lane ran 10.51 seconds and Braun 10.52 in the thrilling race.
"My starts haven't been that great in the past and I worked really hard on those this week," Lane said. "Beating the state champion is a great feeling and I'll celebrate it a little tonight, but we all know that next week (the state meet) is all that matters. This is the hardest region in Ohio and hopefully we'll have another great race at state."
Braun came back with a jaw-dropping regional record time of 45.65 in the 400 (lowering his own mark by 1.08 seconds), then clocked 20.94 to break the eight-year-old mark of Pickerington North's Nick Gray. The 400 time was just a shade under the 32-year-old state record of 45.59 by Dayton Dunbar's Chris Nelloms and ranks No. 1 in the U.S. this spring. The 200 time, which came just after a 30-minute thunderstorm relay, was just .03 seconds off his career best. Nelloms' state record is 20.47.
"Although breaking 46 and getting deep into the 45s was a big milestone for me, I really thought I should have had it a while ago," said Braun, who is attempting to three-peat in his specialty. The 2020 season was canceled by COVID-19. "Of course, I came into season with my sights set on Nelloms' 200 and 400 records, which are probably two of the hardest to break in the book.
"But you can't focus on a number and talking about it won't make it happen. It's all about executing races and perfecting details to reach those kinds of goals. Hopefully, next week I can make those dreams a reality."
Braun's performance (he also ran a magnificent anchor on the second-place 4×400 relay) helped Westerville Central capture its first regional title. The Warhawks scored 55 points to defeat Olentangy Orange (43), Lancaster (40) and Canal Winchester.
"Although Justin carried us with a great night and a few really memorable races, it was a well-rounded team effort that got this done for us," Central coach Jason Loughman said. "Every little point matters in a meet like this, and we knew it would be a dogfight between four or five teams coming in."
With junior hurdler/sprinter Camden Bentley leading the charge, Gahanna bagged its seventh consecutive girls regional title. With 73 points, the Lions easily held off Westerville Central (50), Hilliard Davidson (47) and Watterson (45).
"All in all, I'm really happy with our performance and it's really to win the toughest region in Ohio again," Gahanna coach Roger Whittaker said. "The way I am, though, I'll probably kick myself for the kids and relay teams who fell short and didn't make it to state, because ultimately this is what the regional meet is all about. Our goal standards are really high and we hope we can put on a good show again next week at Jesse Owens (Memorial Stadium)."
Bentley lowered her own meet record in winning the 100 hurdles (13.60) and came back to win the 300 hurdles (42.90), where she is defending state champion. She also ran on the winning 4×200 relay (1:40.19). Bentley is ranked No. 3 nationally in the 100 hurdles with an all-time Ohio record of 13.42.
"The two hurdles races are completely different and they pose different challenges," Bentley said. The 100 hurdles is so mental for me because one mistake can do you in. I'd like to run in the 41.9s in the 300, but we'll tackle that next week."
On the boys side, Westerville South senior Reign Winston took down the regional record in the high jump with a big personal record of 6-10¾. His previous best was 6-8. He advanced directly to 7-1, where he hoped to top his father Otis's high school best of 7 feet. Otis, a former state champion and Ohio State standout, is helping coach Reign.
"I didn't even know what the record was until someone came up and told me late in the competition," Winston said. "The conditions were just perfect today. The track felt good and I felt bouncy. Hopefully, I can take another shot at Dad's record next week."
The only other boys multiple winner was Hilliard Davidson junior Connor Ackley, who set a meet record in the 1,600 (4:09.46) before taking the 3,200 (9:16.33). The old mark was 4:09.98 by Lancaster's Brannon Kidder in 2012.
"It looks like I'm going to be focusing more on the 1,600 at state," said Ackley. "I'm really shooting for somewhere in the 4:05 to 4:07 range, and hopefully with the right conditions and competition, I can chase that next week. I'd like to think I'm fit enough to try to double at state, but we'll see where that goes."
Donning a pink headband with her nickname "Scrappy", sophomore Olivia Pace of Westerville Central dominated the dashes, winning both the 100 (11.84) and 200 (24.73).
And Alyssa Mason of Hilliard Davidson broke a 29-year-old meet record in winning the 3,200 (10:39.66). Emily Hood of Thomas Worthington had the old mark (10:42.32). Mason also ran a leg on the winning 4×800 relay (9:17.92).