They didn't live up to expectation, and at times looked over-matched, which invites comparison and analysis between now and fall baseball, and the 2023 season (it can't get here soon enough). Between now and then, the Buckeyes will travel the road of rework and redemption.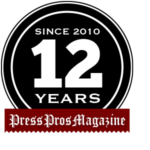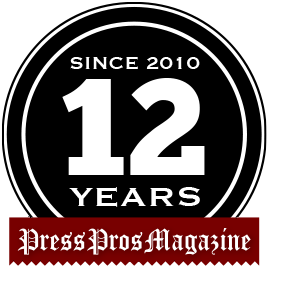 I'm sure that the dismissal of Ohio State baseball coach Greg Beals on Monday felt like a fitting end to a turbulent, up-and-down season to some.  One that saw the Buckeyes win 21, lose 30, and seemingly lose ground to the rest of the Big Ten, given that Rutgers finished nine places above them in the final standings.

Nothing made sense based on what we thought we knew about the 2022 Buckeyes.  Picking up where the 2021 Buckeyes left off, there was opportunity galore – talent waiting in the wings after two years of Covid uncertainty.  I'm sure that some assumed heralded freshmen and sophomores would step in, take the place of departed Seth Lonsway, Garrett Burhenn, Conner Pohl, and Jack Neely. Just four players. Shouldn't be that big a deal, eh?
As it turned out…it was a big deal.
Being the principal beat source for Ohio State baseball since 2013, we've attracted a lot of readers in nine seasons. There is an audience in the state's 88 counties, people with legacy, or family, and former players who reached out to ask since February, "What's wrong?" Even the ushers at Bill Davis Stadium.
Well the numbers don't lie. As Mark Znidar pointed out in his excellent column on the season's finale, it was a crazy 51 games. They lost games to teams that they should haven't lost, on walk-off home runs, physical errors, mental errors…six games by two runs or less – games where they were close to winning, but couldn't finish.
Some good news?  They hit .283 as a team in 2022, compared to .247 in 2021, 36 points higher.  Marcus Ernst was brilliant, consistent, all year, finishing with a .339 average. Zach Dezenzo hit .320 with 19 homers and led in RBIs (56). Kade Kern overcame a horrendous start to hit .300, 9 homers, and 49 RBIs. In 164 at bats Mitch Okuley raised his average throughout the year to .284…Archer Brookman hit .299, and fan favorite Brent Todys would ignite at the end to finish with a .312 mark.
Some bad news?  They pitched to a 6.51 ERA, almost a run and a half worse than 2021. That included a whopping 231 walks, compared to 393 strikeouts. A good  figure at this level is about 20% of walks to strikeouts.   The head-spinning news, the top five pitchers in terms of innings pitched gave up a whopping 50 home runs.  Add one more who tied for fifth in innings pitched…and that number jumps to 60.  So yes, losing Lonsway, Burhenn, and Neely was a big deal!
Want to talk fielding? They committed a Big Ten high 84 errors, last in the league.  Double plays? Michigan State led the conference by turning 53 of them. The Buckeyes had 20.
OK, enough, because 2022 is in the rear view mirror already, and trust it, the blueprint for improvement and a return to tradition is already on the board.  There's a national search on the way for a new head coach, and another talented freshman class will be on campus this fall.
But what do you take from it all if you're one who wonders? Was it Beals, or do you question baseball, itself?  If you choose the latter it tells a story about the amateur game that's as long as a Michener novel.
Convention would tell you that a change at the top is necessary.  But firing the coach is usually an emotional reach, as much as a digestion of the facts at hand. Beals ranks third among Big Ten coaches in career wins, is highly respected among his peers…and if you fire him what do you do at Michigan State, Indiana, Nebraska, Minnesota, and Northwestern, because along with the Buckeyes they all finished beneath .500 this year? And Nebraska won the Big Ten conference title just last year.
Someone sent a text to say that Beals' firing was the price for mediocrity, and that can't be tolerated at Ohio State.  But nearly every Big Ten program in the past twenty years has had its periods of mediocrity, just like major league baseball, with only infrequent surges of seasons like Michigan's 2019 College World Series appearance.  Greg Beals career winning percentage is .552 (Ball State and Ohio State).  John Anderson's career record at Minnesota (31 years) is .596, with 1,359 wins, fifth among active coaches, and he's lost 933 games.  He won 16 games this season.
Mediocrity?  It seems to follow the cold weather struggle of baseball in the north.  And it's directly related to college rosters where your best players seldom play beyond their junior season, their draft-eligible year.  Guaranteed, neither is ever brought up in coaches' exit interviews when they're let go;  but think about having Travis Lakins, Ronnie Dawkins, Ryan Feltner, Dominic Canzone, Connor Curliss, Dillon Dingler, Lonsway and Burhenn around all four years…and their impact on the last six years!
And, the impact of Covid has been incalculable, given the sudden fall of other perennial conference contenders – Nebraska, Indiana, Michigan State, and Minnesota.
I would also argue with those who say too many good players leave the state. Ohio State's roster is loaded with players considered the best of the best that didn't sign.
Talent, however, does not guarantee one's competitive nature, and another neglected question lies with a cultural shift in amateur baseball, – from whence Ohio State's roster, the rest of Big Ten rosters, come.  I would argue that in large part, the era of 'travel' and 'elite' baseball is having its effect on the competitive mindset…compared to players from previous generations.
I'm willing to lay odds that not one of the current Ohio State players has ever worried about making their high school team, or any team, for that matter. They were the biggest, the best, and had the financial means to play against the better collection of kids like them in those summer 'travel' tournaments.
It didn't used to be that way.  Grade school noon hours and summers were spent honing your skills and comparing yourself to the other kids…because those were the ones you had to beat out if you wanted to play .  Little League, Pony League, Babe Ruth League…you were 'desperate' back then to be on the high school team.  Not anymore.
Now, no one gets cut, and no one is discouraged by being told that you have to go home for the summer and play ACME, or Legion Ball, and get better. Because…there's not as much ACME and Legion Ball like there used to be. It's 'travel' or nothing if you have a dream of playing baseball!
If you do play 'travel', you develop a mentality of 'me'.  We didn't win, but I got my four hits so someone probably noticed. And scouts and coaches do take notice.  It's just harder to put those four hits into perspective.
When they get to the Big Ten they're playing against older, hardened players more desperate for that success because time is running out. I saw that this year with fifth-year seniors playing against freshman and sophomores trying to find their way.
Too little competitive experience –  fastballs on 0-2 counts left in the middle of the plate…inability to execute the breaking ball in a fastball count.  Hitting is timing.  Pitching is upsetting that timing.  Young arms like Jake Johnson, Tim Baird, Nate Karaffa, and Ethan Hammerberg weren't there yet. They're all immensely talented, but immensely inexperienced when pitching to Chris Alleyne (Maryland, .354, 22 homers, and 73 RBIs) and Nick Cimillo (Rutgers, .394, 16 homers, and 70 RBIs).
Great kids – talented kids – the kind you want to marry your daughter. But when it comes nasty versus nasty, they're a little short.
But coaches are hindered by the culture in that regard – hitters who stand on top of home plate, and pitchers not allowed to throw inside and knock them off the plate…in self defense.  Hard play has been outlawed on the base paths and at home plate.  Breaking up the double play is viewed as vicious. This is culture – more respect for a handshake line than a contempt for losing.
And personal responsibility on the part of adolescents is something that shouldn't be rushed.  There's plenty of time for that, unless you're a coach.
The exit interview?  I'm sure there was one between Beals and athletic director Gene Smith, and I'm sure it went something like this:  To whom much is given in terms of facilities, legacy, and advantage, much is expected.  Much more, in this case.
There's a photo of Beals that we ran with last week's announcement, one that speaks volumes about character, and confidence, and his understanding of the expectation that comes with any position at Ohio State:  Time and change…and make Ohio proud and baseball a better place.  And while you're doing that…win!
No question that Greg Beals delivered the former.
Had he delivered more of the latter he'd still be coach.
There's a wonderful story about Casey Stengel…when the Yankees fired him after losing the 1960 World Series to Pittsburgh – Mazeroski's "shot heard 'round the world."  From 1949 to 1960 Stengel had won ten American League pennants and seven World Series titles.  When he was let go a writer from Daily News asked him if he had any hard feelings, given all he'd accomplished."
Said Stengel:  "The only guy who cared more about the ball club than me was the guy they fired."
Sound familiar?
Beals said last week,  "No regrets."  And, "There comes a time when you have to produce in all walks of life."
He knew…when he took the job.
They all do.