A district semi-final that featured two brilliant pitching performances, steady defense by both teams, and one big hit by Austin Flohre at the end sent Butler past Centerville in extra innings, 1-0.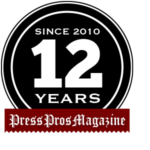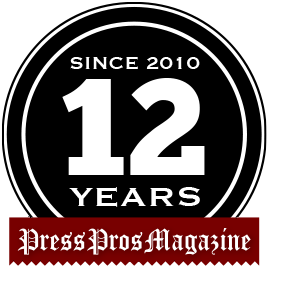 Pleasant Hill, OH – Vandalia Butler has always had good pitching.
And, the Aviators have always played good defense.
The idea, of course, is how to put those two together…and get enough offense against the likes of Division I baseball in southwest Ohio to get through the preliminary rounds of the tournament to the regional round, where magic can happen and you end up in the state Final Four.
Tuesday, at Newton High School, Trent Dues #1 seed Butler Aviators (24-5) rolled those dice one more time against #2 seed Centerville (20-7), sending freshman Hunter Richardson to the mound against Centerville senior, Colin Becker.  In one of the tournament's premier matchups thus far, Richardson outdueled Becker on a five-hit shutout in eight innings…to win 1-0.
If that wasn't special enough, a seldom-used sophomore, Austin Flohre, came up big in the bottom of the eighth, hitless for the game, and stroked a two-strike fastball into left field to drive in teammate Cason Bennett for the winning run.
"I was just praying…Lord Jesus help me find this one (a hit), and he answered,"  said the smiling Flohre.  "It all worked out."
Frankly, the story of the game for the first seven innings was the pitching of Richardson and Becker.
Richardson, already a commit to play at the University of Kentucky, is a lefthander with a fastball that gets on hitters all of a sudden.
Becker, may not throw as hard, but he was impeccable in spotting the fastball and breaking pitch, changing speeds, and keeping Butler off-balance.  For the first seven innings, he allowed Butler just three hits, while pitching out of trouble in the second, fourth, sixth and seventh innings…always on a sure-handed defensive play made behind him.
Butler had their chances with a man in scoring position in each  of those four innings, but Becker always made a pitch to frustrate their opportunity to score.

"Pitching and defense has been our thing all year,"  said Dues afterwards.  "With Hunter on the mound you know you're going to keep teams at bay.  He's done it all year (9-0).  We haven't hit a lot this year, but I honestly felt like we were going to hit the guy…I felt like someone was going to get a hit.  This group has sort of done that this year.  I felt like someone was going to step up.  And Austin did."
Scoreless through seven, Richardson came out for the top of the eighth and retired the side on a pair of line drives to third baseman Joe Mendy and a routine ground ball to shortstop Max Rubins.  Second baseman Cason Bennett got thing started in the bottom of the seventh.
Bennett led off against Becker by sending a hard ground ball back through the middle and into center field for a leadoff single.  A ground ball out moved Bennett to second, and a flaired single by Hunter Richardson moved Bennett to third, with men on first and third and one out.  Flohre walked to the plate.
He had not had a particularly good day, and his story is one that's heartening.  Having had some varsity experience last year, he was moved down to the JV team earlier this year.
"He never complained…never said a word,"  said Dues.  "That doesn't happen very often in that situation.  He just played.
"I asked him when he went to the plate if he wanted to put a bunt down…and he said no, that he would get the run in.  Man, I just said, OK, just don't make me look bad."
Flohre did look bad on the first two strikes from Becker, helplessly behind the fastball and off the breaking pitch.  That's when he started to pray.
But he was waiting for the next fastball and yanked it over the third baseman's head and into left field.  Bennett danced to the plate, the Aviators roared out of the dugout, and the dog pile was on at first base, with Flohre on the bottom.
"I got it pretty good,"  he smiled.  "Felt like it came off the bottom of the bat and enough to get over his head.  That was the first time I'd ever been in that situation."
Becker and Centerville were excellent, had excellent years, but ran into that tournament scenario that happens all too often, and had happened to Trent Dues more than once.  You're apt to run into a hot pitcher.
"Oh yeah,"  he smiled.  "I've been here before with games like this.  Won some, and lost some.  But pitching and defense is our 'MO' this year, and if we're going to win that's how we have to do it.  We scratch across just enough runs to get it done."
They won it with 1 run, on five hits, and played error-free baseball.
Centerville closed their year with no runs, on 7 hits, and committed two errors.
Hunter Richardson threw 114 pitches and is through now for the rest of the week, unless it rains for the next four days.  But Dues assures that there's plenty of pitching left where that came from.
"Oh yeah, we got other good guys,"  he said.  "Jordan Taylor is a quality guy.  Evan Ables is a guy with good stuff.  Cason Bennett is going to pitch at Earlham next year.  We got some guys."
And good that they do.  Pitching and defense, you know, is their thing.  And if they need Austin Flohre again, no problem.  Prayers do get answered sometimes.
Now he can say he's been there before…and did it!