In 12 seasons, the head baseball coach won a lot of ballgames, but pointed out that he did not win enough to save his job.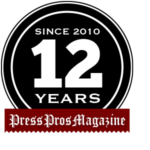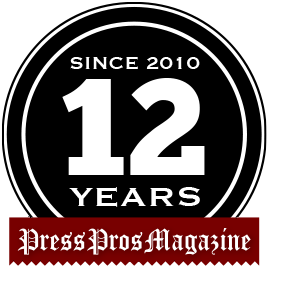 Columbus, OH. – Greg Beals found out in a telephone call shortly after sunrise Monday that athletic director Gene Smith was going to make a cataclysmic change with Ohio State baseball.
That message was that Beals, who had been hired with great fanfare in the spring of 2011 to succeed the legendary Bob Todd, would not be returning as head coach.
So many other men would have taken their ball and gone home. Or ripped the university in the media. Or quietly vowed to pay people back.
Not Beals.
In his last act as coach, he accepted Smith's offer to break the bad news to the Buckeyes in the clubhouse at Bill Davis Stadium.
"I'm grateful to Gene that he offered me the opportunity to talk to the team,'' Beals said. "It was important to me to deliver the message. I'm always trying to coach and lead. I told them there are life lessons with this. I had five minutes with them. I prepared them for what's coming. I told them to make sure they were prepared for fall ball, that the new coach wouldn't know them and that they had to win him over.''
Beals turned the floor over to Smith, walked down the hallway and sat in the dugout where he had worked the majority of his 634 ballgames.
The players joined him to commiserate after the meeting.
There was one year remaining on Beals' contract, but Smith knew that the coach would have been in a bind as a recruiter of 17- and 18-year-old high school boys with so much uncertainty about his future.
So, the athletic department decided to eat the final year and search for a new voice.
Only three Ohio State head coaches, men and women, have been on the job longer than Beals, wrestling's Tom Ryan (hired in 1995), soccer's Lori Walker-Hoch (1997) and Ty Tucker of men's tennis (1999).
This was Beals' dream job.
He's an Ohioan born and raised in Springfield. He was a star catcher at Kenton Ridge High School for hall of famer Tom Randall. He played for and graduated from Kent State.
Beals was an assistant at Kent State for nine years and head coach at Ball State for eight before getting this opportunity.
On the day he was hired, the sports information department put a podium and chairs along the third base line to introduce him, his wife, Kathy, and children.
It was the first time since 1987 that the Buckeyes had a head baseball coach other than Todd. It was a really big deal.
Now, Beals tenure is over.
"There comes a time when you have to produce in all walks of life,'' he said. "I have zero regrets about my time at Ohio State. I wish we had won more baseball games.''
What now?
Beals is 52 years old and a baseball man through and through. Of course, he wants to coach, but he also wants to run his own team.
"Coaching is who I am,'' he said. "It's what I'm supposed to do. It's teaching about life and the game. I'll look around. I would like to stay in college.''
The timing for something like this is never right, but many college head coaching jobs are coming open with the end of the regular season and many more will open after the conference and NCAA tournaments.
Surely, Beals' track record should earn him another good job. He won 346 ballgames and two Big Ten tournament championships and reached three NCAA tournaments with Ohio State.
There was never a hint of impropriety from the program. His players never showed up opponents and did not throw tantrums when an umpires' call went against them.
Personal appearance and how you wear the uniform is important in baseball, and the Buckeyes always looked sharp.
"I put in a core values system for all of us to live by,'' Beals said. "It was about competitiveness and brotherhood. I've received so many text messages from former players that the brotherhood that we preach is for real.''
Beals appreciated what the athletic department did for him.
"In my 12 years at Ohio State, we had so many resources that helped me do my job,'' he said. "We had companies come in here to talk to our guys. I know that I am a better coach now than I was before coming to Ohio State.''
It was Beals and the late booster Bill Wells, though, who laid the groundwork to give Davis Stadium a much-needed makeover.
Beals' friendship with former All-American Nick Swisher got the funding to put down an artificial surface. The outfield walls and dugouts were rebuilt.
The clubhouse, coaches' offices and players' lounge are now first-class and impressive recruiting tools. Former lettermen are honored on a wall outside the clubhouse on the concourse.
"When I got hired, I told them that I love the bones of the stadium, but that it needed some TLC,'' Beals said. "We had to spruce it back up.''